Table Tennis Predictions and Picks for May 27, 2020

The European table tennis scene continues with full force today and we have more than half a dozen competitions to choose from when betting online.
All of them host multiple mini-tournaments each day and the volume of games alone presents an abundance of betting opportunities.
This table tennis betting tips post brings you a look at the schedule of three of the top events. I have picked several games and provide my free betting picks for May 27th in the end.
Today's Table Tennis Games
Let's see what today's program brings us. Below are the tournaments that I feel present the best options.
All of them run throughout the whole day and here are my match choices for Wednesday:
Moscow Liga Pro, Russia
Vladimir Petrov vs. Danila Andreev
Vladimir Zhulyabin vs. Igor Ramenskiy
Aleksandr Volkov vs. Alexandr Serebrennikov
Win Cup, Ukraine
Sergey Kovalenko vs. Andrey Grabskiy
Mikhail Mosyuk vs. Roman Derypaska
ProSpin Series, Russia
Igor Zaitsev vs. Igor Ovcharenko
Nikita Gubanov vs. Roman Korolev
Before I move on to my top table tennis predictions for today, I want to present you with our list of recommended online bookmakers.
Profiting from betting on the sport online is no easy task. On top of a good understanding of the tournaments, players, and formats, you need a betting site that excels in providing solid odds, markets, and bonuses.
If you're struggling to find one that covers your needs, you can check out the ones we recommend.
Betting Picks and Predictions for May 27th
Time to lay out my top betting picks for today. Here are four matches that I believe present excellent betting value:
Vladimir Zhulyabin to beat Igor Ramenskiy; -167
Andrey Grabskiy to beat Sergey Kovalenko; -112
Igor Zaitsev to beat Igor Ovcharenko; -160
Nikita Gubanov vs. Roman Korolev; -160
Today's picks start with a win for Vladimir Zhulyabin against Igor Ramenskiy in the Moscow Liga Pro. Zhulyabin is by far the better player and he is on a good run right now and should make quick work of his opponent once again today.
The Win Cup offers the chance to beat on the • Andrey Grabskiy to beat Sergey Kovalenko bout today. Grabskiy is given a slight advantage and with good reason. He starts the day on the back of a six-game winning streak while Kovalenko is definitely struggling against such opposition right now.
For my last two picks, I look at the ProSpin Series event.
I'm backing Igor Zaitsev to make quick work of Igor Ovcharenko. Zaitsev has been rattled by his opponent in both this tournament and the Boom Cup previously, but Ovcharenko has run out of steam a bit lately and should fall again today.
Roman Korolev is another top pro that has experienced a drop in form lately so I'm going with the high-flying Nikita Gubanov who is also the bookmakers' favorite. The odds of -160 seem like a great deal.
This wraps up my table tennis betting tips for Wednesday. However, we have a lot more predictions lined up for you every day in our predictions and picks section.
If you want to see the latest odds and take advantage of our betting insight, you will find we cover multiple events in the most popular traditional sports and the main esports events!
September
Casino of the Month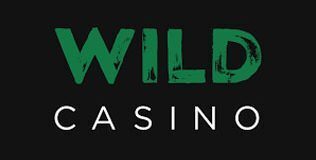 Welcome Bonus
250% up to $5,000