Table Tennis Predictions and Picks for June 1, 2020

It's the start of another week and the professional table tennis scene in Europe is once again jam-packed with hundreds of matchups you can take your pick from.
I have selected three events taking place in Russia and Ukraine for today and provide a brief look at some of the most interesting ties for this Monday.
Be sure to stay until the ends of this post as I lay out my table tennis betting tips for today complete with the latest odds and four free betting picks.
Today's Table Tennis Games
As I already said, there is a lot of action today and plenty of competitions to pick from. I've selected the Moscow Liga Pro, TT Cup, and Setka Cup tournaments as they stage games throughout the day and some of the highest-ranked European pros are involved.
All of the three events follow the classical mini-tournament format which means that the players take to the tables multiple times each day. Of course, the top table tennis betting sites all provide extensive coverage on every single matchup.
Let's see what we can bet on today:
Moscow Liga Pro, Russia
Evgeniy Ilyukhin vs. Vladimir Nemashkalo
Dmitriy Kolesnikov vs. Andrey Kirilenko
Kirill Abramov vs. Demic Ying
TT Cup, Ukraine
Sergey Ponomarenko vs. Artem Vakylin
Mikhail Plokhotniuk vs. Leonid Ivanov
Dmitriy Alekseenko vs. Aleksandr Shkurupij
Igor Kuznetsov vs. Pavel Vasilchuk
Setka Cup, Ukraine
Aleksandr Kovalchuk vs. Maksym Cherepnin
Pavel Kovalchul vs. Yurii Kokunin
Daniil Gavrish vs. Konstantin Moroz
Andrii Kurtenko vs. Artem Tkachenko
Be sure to only use reputable bookmakers when betting on table tennis online as this is the only to maximize your chances of turning a profit.
They are the ones that provide the best service and the highest odds, so you shouldn't make any compromises on that front.
Here is a list of the table tennis betting sites our team of experts recommends:
Betting Picks and Predictions for June 1st
Now for my top table tennis picks for Monday:
Dmitriy Kolesnikov to beat Andrey Kirilenko; -125
Artem Vakylin to beat Sergey Ponomarenko; -105
Daniil Gavrish to beat Konstantin Moroz; -175
Artem Tkachenko to beat Andrii Kurtenko; -110
The Moscow Liga Pro matchup between Dmitriy Kolesnikov promises to be a tight one. However, I'm inclined to back Kolesnikov here. He has a superior record against Kirilenko and has won four of his last five bouts at the Liga Pro.
Artem Vakylin and Sergey Ponomarenko have met only twice in the TT Cup and both games finished with a 3:2 scoreline. Ponomarenko bested his opponent in their first encounter, but Vakylin took the second tie and will be confident today after defying the odds against Sergey Orlovskiy yesterday.
I continue Monday's table tennis betting tips with two Setka Cup picks.
Daniil Gavrish handed a heavy defeat to Konstantin Moroz last time around and will have a definite mental advantage coming into today's tie. This should prove to be a great advantage as there isn't much that separates these two pros in the rankings and on current form.
I also back Artem Tkachenko to beat Andrii Kurtenko in the players' last bout of the day. Tkachenko has a historical advantage over his opponent and is displaying a better form right now. Given the circumstances, I feel the odds of -110 are a steal.
This wraps up my table tennis betting tips for Monday, June 1st, but don't forget to also check out predictions and picks section. You will find the latest odds and our predictions on numerous traditional sports and the top esports showdowns!
September
Casino of the Month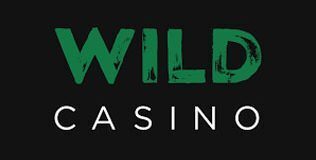 Welcome Bonus
250% up to $5,000