Table Tennis Betting Tips, Predictions, and Picks for Today – Tuesday, May 26, 2020

The European table tennis scene shows no signs of slowing down which means there are plenty of juicy betting opportunities you can take advantage of.
The competitions are also covered by many US online bookmakers and you necessarily need to reside in Europe to get in on the action.
Today, I share my table tennis betting tips for three tournaments that have risen greatly in popularity over the past two months.
Let's take a look at their respective schedules first and I then move on to my predictions.
Today's Table Tennis Games
Moscow Liga Pro, Russia
The competition will once again host multiple mini-tournaments throughout the day. I give you some of the mid-day ties that will be taking place in the Russian capital on May 26th:
Vladimir Safonov vs. Yaroslav Troyanov
Alexander Frolov vs. Demic Ying
Evgeniy Ilyukhin vs. Vladimir Nemashkalo
Setka Cup, Ukraine
The Setka event has become a go-to option for table tennis bettors around the world because of its high-quality contestants and its rich schedule.
Here are my choices for this Tuesday:
Igor Koshkodan vs. Bogdan Gavrilyuk
Sergey Skhabitskiy vs. Andrii Kurtenko
Konstantin Tsoy vs. Aleksandr Lymarenko
Oleg Ponomarenko vs. Andrey Podolyan
ProSpin Series, Russia
The ProSpin Series' schedule is jam-packed with interesting matchups today. The competition will see two mini-tournaments being played out and I focus on a couple of the late games.
Darion Gruzdov vs. Konsantin Ermolenko
Pavel Mitin vs. Nikita Pikulskiy
I mentioned that a lot of betting sites cover these events but that doesn't mean you'll get a good service at all of them.
If you want to make money by betting on table tennis online, you'll have to do your research and find a bookmaker that can give you high odds and limits, fast transactions, and the best exclusive deals.
Since I understand this is no easy task, our team of experts can help you out as they regularly explore multiple sportsbooks and come up with the best ones.
Here is our list of recommended table tennis betting sites:
Betting Picks and Predictions for May 26th
And now it's time for my top table tennis predictions for Tuesday. I have prepared four picks with the latest odds:
Vladimir Safonov to beat Yaroslav Troyanov; +160
Igor Koshkodan to beat Bogdan Gavrilyuk; -120
Konsantin Ermolenko to beat Darion Gruzdov; -160
Nikita Pikulskiy to beat Pavel Mitin; -160
I'm starting off with a win for Vladimir Safonov against Yaroslav Troyanov in the Moscow Liga Pro. Troyanov is the better player overall and has strung together a decent run in the past week or so.
However, Safonov regularly provides huge resistance against his old foe and the odds of +160 are simply impossible to pass on.
Today's Setka Cup bout between Igor Koshkodan and Bogdan Gavrilyuk promises to be a tight one. Gavrilyuk bested his opponent a couple of days ago but he has experienced a drop in form since.
Koshkodan won a few tough matchups since his loss against Gavrilyuk and will be feeling confident. I'm backing him to come up with another good performance and take revenge on his opponent today.
According to the best table tennis betting sites, Konstantin Ermolenko is the favorite in all three of his ProSpin Series ties today. I am a bit reluctant to back him in his earlier bouts but he should be able to topple Darion Gruzdov.
Gruzdov has some tough games prior to facing Ermolenko and doesn't boast the same experience and endurance. The odds of -160 look like a great deal in these circumstances.
Pavel Mitin has racked up a couple of impressive wins against Konstantin Pushkar recently but aside from that, there aren't really a lot of other positives in his play as of late.
Pikulskiy has the head-to-head advantage and is on a better run overall, so I'm backing the favorite to clinch his last tie for May 26th.
This wraps up my table tennis betting tips post for today but be sure to also check out the full range of previews we deliver at our predictions and picks blog section.
You will find plenty of odds and betting insight that covers some of the most popular traditional sports and the top esports tournaments.
September
Casino of the Month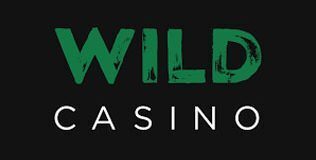 Welcome Bonus
250% up to $5,000