Table Tennis Betting Tips, Predictions, and Picks for Today – Thursday, May 7, 2020

If you're an avid table tennis fan you will know that even with the ongoing lockdown, there are quite a few professional events that are currently active.
And what is more important, the best table tennis betting sites roll out odds for most of them on a daily basis.
My table tennis betting tips post for today looks at the schedules of three such events. After that, I provide my top picks for the day based on the current odds, the players' form and past stats.
Today's Table Tennis Games
It's a relatively busy day for the European table tennis players that are partaking in the ongoing events. I look at the ones that contest the Moscow Liga Pro, Setka Cup, and the ProSpin Series event.
Here are the games I look forward to on Thursday, May 7th:
Moscow Liga Pro, Russia
There are a bunch of very early games in the tournament today, but the ones below are among the most interesting in today's program and will take place at mid-day:
Kirill Abramov vs. Alexander Chentsov
Alexey Ermilov vs. Sergey Maksalov
Aleksandr Volkov vs. Valery Ivanov
Vladimir Petrov vs. Vladimir Shirokov
Setka Cup, Ukraine
The Ukrainian competition once again provides numerous exciting betting options. If you haven't wagered on the Setka so far, it's definitely time to add it to your portfolio.
Here are some of the fixtures for today:
Lev Kusio vs. Daniil Gavrish
Ridion Pirvelli vs. Andrey Fedorchenko
Timur Voytekov vs. Roman Malinka
Nikita Trofimov vs. Denis Matveev
ProSpin Series, Russia
The ProSpin Series has arguably become the most sought after table tennis tournament right now. It features two mini-tournaments each day and here are some of the most highly-anticipated late games for Thursday:
Roman Korolev vs. Vladimir Lodigin
Igor Ovcharenko vs. Roman Korolev
Anton Orbakas vs. Vladimir Lodigin
If you're not finding these events at your bookmaker, maybe it's time to make a change. The top rated table tennis betting sites all offer coverage on them and some amazing odds to go with that.
Not to mention the fact that you're in for a solid welcome bonus and numerous ongoing promotions. Don't settle for poor quality and make sure you're getting the best deal for your money.
You can check our list of recommended table tennis bookmakers below:
Betting Picks and Predictions for May 7th
Let's turn our attention to the betting angle. I have prepared four predictions for today with my top picks being two late bouts in the ProSpin Series.
Here are my choices:
Alexey Ermilov to beat Sergey Maksalov; -190
Nikita Trofimov to beat Denis Matveev; -170
Roman Korolev to beat Igor Ovcharenko; +155
Anton Orbakas to beat Vladimir Lodigin; -105
I believe the first two picks present some of the best value in the Liga Pro and Setka Cup since Ermilov and Trofimov are huge favorites to win them and the odds are fantastic given how dominant they have been in past meetings.
But I want to focus on the two late games at the ProSpin. Roman Korolev is given odds of +155 to beat Igor Ovcharenko and I think you won't find a better deal than that for today.
Korolev has just recently beaten Ovcharenko and while the favorite still has the skill to defeat his opponent, I just can't miss out on the amazing price.
The duel between Anton Orbakas and Vladimir Lodigin should be closer but I'm going for the -105 for Orbakas, due to his higher ranking, superior head-to-head record, and better recent form.
AUGUST
Casino of the Month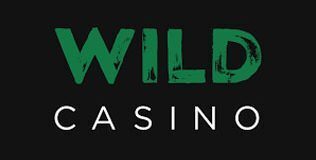 Welcome Bonus
250% up to $5,000
Read Review
Visit Site