Table Tennis Betting Tips, Predictions, and Picks for Today – Thursday, May 21, 2020

Today is yet another great opportunity for you to make some money from betting on table tennis online.
Unlike other traditional sports, there have been numerous active tournaments in Europe during the coronavirus lockdown and they continue today with full force.
My table tennis betting tips include a brief overview of the schedule of three events taking place in Russia and Ukraine and I wrap things up my with my best picks for May 21st.
Today's Table Tennis Games
The best table tennis betting sites have rolled out odds for more than a dozen different competitions and I have chosen three of them which have consistently yielded the best options and action-packed schedules.
Here are my choices for Thursday:
Moscow Liga Pro, Russia
Viktor Ivanov vs. Alexander Gribkov
Igor Meteleshko vs. Ivan Pandur
Vladimir Safonov vs. Sergey Vakar
Yaroslav Troyanov vs. Andrey Kirilenko
Setka Cup, Ukraine
Nikolay Korniyenko vs. Pyrtor Kilyakin
Andrey Gritsay vs. Alexander Lushnya
Maksim Marchuk vs. Andrey Peretyatko
Vladislav Litvinov vs. Sergey Khandetsky
Win Cup, Ukraine
Anton Starski vs. Aleksey Gutnichenko
Roman Tsubera vs. Mikhail Varchenko
Sergey Buluy vs. Igor Akimov
Andriy Kovrikov vs. Ilya Glyvenko
All of the listed ties above can be found at the top table tennis bookmakers and there are more than 300 others you can approach today.
However, before you place your wagers, I want to make sure you understand how important it is to use a reliable and safe platform that can ensure you get the needed security, high odds, fast transactions, and solid exclusive offers.
This is what can make or break your strategy, so don't compromise on that front and pick one of our recommended table tennis betting sites below to guarantee yourself a quality service.
Betting Picks and Predictions for May 21st
Time to provide my top picks for Thursday. I have lined up three predictions and you can see the latest odds and my reasoning below:
Andrey Kirilenko to beat Yaroslav Troyanov; -110
Vladislav Litvinov to best Sergey Khandetsky; -130
Ilya Glyvenko to beat Andriy Kovrikov; -160
Things are always tight when Andrey Kirilenko faces Yaroslav Troyanov in the Moscow Liga Pro. Despite Troyanov holding a slight advantage in the head-to-head department, I'm backing Kirilenko to come away with the win on account of his improved recent form.
Despite some struggles in the Setka Cup as of late, Vladislav Litvinov should manage to overcome Sergey Khandetsky in one of the late games today. The favorite has been successful against his opponent in the past and the odds of -130 seem like a great deal to me.
Ilya Glyvenko is coming into one of the mid-day ties at the Win Cup as a huge favorite against Andriy Kovrikov. This comes as no surprise as Glyvenko has bested his opponent more often than not and is currently enjoying a good run at the tournament.
This wraps up my table tennis betting tips for Thursday but you can get additional insight by exploring our predictions and picks blog section. Loads more previews that cover the most popular traditional sports and the main esports events await you there.
Make sure you don't miss out on all the action!
September
Casino of the Month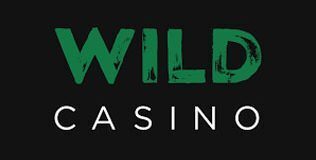 Welcome Bonus
250% up to $5,000