Table Tennis Betting Tips, Predictions, and Picks for Today – Friday, May 22, 2020

If you're looking to bet on table tennis online today, you've come to the right place! There are quite a few active tournaments in the pro schedule right now and all of them present great opportunities for making a profit.
In this table tennis betting tips post, I look at two competitions taking place in Ukraine and the Russian ProSpin Series event.
I start off by highlighting some of the most anticipated ties on May 22nd but be sure to stay until the end. I turn to the betting angle and provide odds from the best table tennis betting sites along with my predictions and reasoning.
Today's Table Tennis Games
Let's kick things off with a look at the programs of the Setka Cup, Win Cup, and ProSpin Series.
All of these tournaments stage multiple mini-tournaments each day which means that the contestants play more than one game. This is important to note as fatigue definitely plays a huge part here.
Here is what we can bet on today.
Setka Cup, Ukraine
The Setka event will once again see an excess of 100 games this Friday. Here are my top picks:
Aleksandr Gomilko vs. Yevhen Kyi
Dmitriy Gudimenko vs. Vladimir Zholubak
Evgeniy Ivanov vs. Sergey Pitsyk
Kiril Rumezhak vs. Artem Yurkov
Win Cup , Ukraine
The Win Cup is often neglected by bettors but the tournament has a rich schedule and a lot of high-ranked Ukrainian and Russian pros taking to the tables on a regular basis.
These are the four games I look forward to today:
Nikolay Plachteev vs. Valentin Gedz
Anton Starski vs. Aleksey Gutnichenko
Ivan Oleynik vs. Alexander Zhuravlev
Nikolay Khudoshin vs. Valerii Kidalov
ProSpin Series, Russia
Possibly my favorite tournament to cover and bet on right now. The ProSpin Series doesn't boast the same volume of matchups but its late games always pin together some of the top pros on the scene and there are plenty of juicy odds flying around.
Here are my choices from Friday's schedule:
Dmitriy Masliy vs. Nikita Gubanov
Konstantin Ermolenko vs. Denis Filatov
Before I lay out my table tennis predictions for May 22nd, I want to make sure you understand how important it is to find a betting site that allows you to maximize your chances of turning a profit.
You definitely want a bookmaker that provides early odds, high prices, and a selection of markets you can choose from.
If you're still struggling to find the right fit you can check our recommended table tennis betting sites below:
Betting Picks and Predictions for May 22nd
Time for my top table tennis picks for Friday. Here are my choices and you can read my reasoning below.
Sergey Pitsyk to beat Evgeniy Ivanov; -145
Nikolay Khudoshin to beat Valerii Kidalov; -160
Nikita Gubanov to beat Dmitriy Masliy; -225
Konstantin Ermolenko to beat Denis Filatov; -135
Evgeniy Ivanov has hit a bit of a rough patch in the Setka Cup as of late and is currently sitting on a good of run three consecutive defeats. On the flip side, Sergey Pitsyk has been in fine form he dominates Ivanov in the head-to-head with three wins in their last four meetings.
My top Win Cup prediction for today is Nikolay Khudoshin to overcome Valeriy Kidalov. The two pros haven't been in a while but Khudoshin has won five of his last nine matchups and there were some heavy beatings during that run. I fail to see how the struggling Kidalov will find the resources to compete here.
Nikita Gubanov lost his last tie with Dmitriy Masliy and I believe he should be able to take revenge in his first ProSpin Series match today. He is the better player and his overall record against Masliy is impressive. So, this game can be a perfect piece for your acca bets today.
Denis Filatov has been able to rattle Konstantin Ermolenko in the past but the favorite is in a much better form right now and should have a comfortable outing today. The odds of -135 are great given these circumstances.
That's all for my table tennis betting tips for Friday but be sure to check back during the weekend as I'll be providing my daily predictions as usual.
And if you're looking to bet on other traditional sports and the main esports events, head to our predictions and picks section where we provide individual betting previews complete with the latest odds and reasoning.
September
Casino of the Month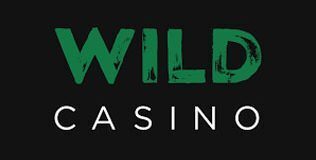 Welcome Bonus
250% up to $5,000