Table Tennis Betting Tips for May 6, 2020 – Odds, Predictions, Picks for Today's Games
It's another great day for betting on table tennis online! The scene has recently become even livelier with a few pro tournaments added by the bookmakers.
I present to you some of the most exciting options we have for Wednesday, May 6th, with this table tennis betting tips post.
Let's go over the schedules of my top three events first and then I provide my betting picks for the day.
Today's Table Tennis Games
There are at least a dozen competitions you can bet on today but most of them feature very early matches and I've chosen the ones who run throughout the whole day.
I start off with the top events in Russia and Ukraine and then look at two interesting ties taking place at the new ProSpin Series tournament.
Moscow Liga Pro, Russia
The Liga Pro will see the usual 27 ties with two-mini tournaments ending at mid-day. Here are some of the ties you can bet on today:
Vladimir Shirokov vs. Dmitry Merzlikin
Alexey Yanshaev vs. Vitalii Bazilevskii
Andrey Sadkov vs. Sergey Kuzmin
Kiril Abramov vs. Alexander Chentsov
Setka Cup, Ukraine
It's hard to pass on the Setka Cup as we've already seen loads of action and are familiar with the players and their skills. I've selected one of the below ties for today's top picks but there are other duels you can check out.
Here are some of the fixtures for Wednesday:
Anton Yolkin vs. Daniil Gavrish
Alexander Goncharuk vs. Alexander Blashkun
Konstantin Moroz vs. Maksym Cherepnin
Vladislav Bilous vs. Vitaliy Sazhnev
ProSpin Series, Russia
The late mini-tournaments for today features five games and I have a couple lined up which carry great betting value:
Roman Korolev vs. Igor Zaitsev
Igor Zaitsev vs. Konstantin Ermolenko
Before we move on to the betting part, I need to point out how important it is to use a safe and reliable bookmaker when placing your table tennis wagers online.
These tournaments all go through unforeseen changes in the schedule for various reasons and it's vital you have the latest developments.
Plus, you'll get the best bonuses and highest odds so there's no reason to make a compromise on that front.
Here is my list of some of the top rated table tennis betting sites:
Betting Picks and Predictions for May 6th
Time to wrap up Wednesday's post with a few table tennis betting predictions and picks.
Kiril Abramov to beat Alexander Chentsov; -165
Vladislav Bilous to beat Vitaliy Sazhnev; -195
Roman Korolev to beat Igor Zaitsev; -190
Igor Zaitsev to beat Konstantin Ermolenko; -190
I'm fairly certain that Kiril Abramov and Vladislav Bilous will win these ties as they have dominated today's opponents with ease at the Liga Pro and Setka Cup respectively.
The late games at the ProSpin series will be my focus today as well. Roman Korolev has emerged as a huge favorite at the tournament and despite Igor Zaitsev's good form, this should go to the favorite.
However, I reckon that Zaitsev will still have enough in the tank to see off Konstantin Ermolenko in the last game of the day and the odds of -190 are a great price.
That's it for my table tennis betting tips but you can check our predictions and picks page, if you're looking for more betting insight on a wide range of sports and the top esports events!
AUGUST
Casino of the Month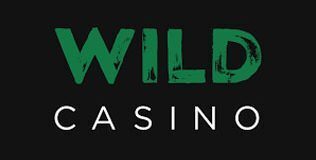 Welcome Bonus
250% up to $5,000
Read Review
Visit Site