Table Tennis Betting Tips for May 4, 2020 – Odds, Predictions, Picks for Today's Games

If the weekend didn't present enough opportunities for you to bet on table tennis online, this Monday will definitely change that.
There are a bunch of European pro events all hosting loads of mini-tournaments starting early in the morning and running throughout the whole day.
You can take your pick but this table tennis betting tips post for May 4th focuses on some of the top competitions taking place in Russia and Ukraine.
I preview their schedules by highlighting a few of the exciting ties that await us and then I wrap up things with my early top picks.
Today's Table Tennis Games
There's no shortage of table tennis action today with more than 300 games scheduled to be played across the continent.
Let's see which events give us the best options for wagering on the sport today.
Moscow Liga Pro, Russia
I always recommend the Moscow Liga Pro as it is arguably the most prestigious tennis table competition that is active right now and it rarely sees changes in the schedule which can be crucial for bettors.
Here are some of the early fixtures for Monday:
Igor Smirnov vs. Valery Ivanov
Kirill Abramov vs. Vladimir Petrov
Alexey Ermilov vs. Oleg Kutuzov
Sergey Maksakov vs. Ilya Novikov
Setka Cup, Russia and Ukraine
The small Ukrainian town of Setka will once again be host to multiple mini-tournaments today with 70 games in today's schedule.
As you can easily figure out, the betting sites are all over the event and you should do the same if you're looking for variety and good betting prices.
Below are four Setka ties I'm looking forward to today:
Pyotr Kilyakin vs. Vladimir Voronenkov
Vitaliy Hitrov vs. Konstantin Kirsanov
Leonyd Boyko vs. Anatoliu Levshin
Vitaliy Sazhnev vs. Aleksandr Duhovenko
TT Cup, Ukraine
The TT Cup is another one of Ukraine's table tennis competition that is creating buzz right now. Today sees a lot of early matches take place but the event is great for a late bet since games will be running until the evening.
I share three fixtures which I think are worth looking at:
Sergey Filatov vs. Igor Vorobiev
Vasiliy Kushnir vs. Nazar Kovalchuck
Andrey Tsikhotskyi vs. Volodymyr Tuchkevych
These three tournaments carry a lot of betting opportunities but they are not the only ones on the scene. I recommend you scour the best betting sites for the events that fit your own schedule and betting needs.
And if you're having troubles finding a reputable platform that offers good coverage and high odds, feel free to explore the below sportsbooks which all excel on that front:
Betting Picks and Predictions for May 4th
Let's conclude today's table tennis betting tips with my top picks for some of the earlier games.
Igor Smirnov to beat Valery Ivanov; -165
Vitaliy Sazhnev vs. Aleksandr Duhovenko; -170
Vasiliy Kushnir vs. Nazar Kovalchuck; -145
That's it for now but be sure to check back again later as I'll be adding more predictions with the latest odds and reasoning.
And if you're interested in more betting insight, just head to our predictions and picks page where you can find other sports covered by our team of experts.
Igor Trydukh to beat Yuri Kolesnik; +110
Alexander Naida to beat Dmitri Derevinskii; -135
I have two more table tennis picks for you. I believe that Igor Trydukh could beat Yuri Kolesnik because of his experience in the Setka Cup. He has been around for longer and despite Kolesnik's higher rating, this one is a coin toss for me.
I also like the odds for Alexander Naida to beat Dmitrii Derevinskii, he's the more established player and should be able to edge this match.
AUGUST
Casino of the Month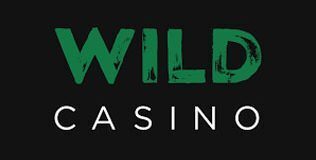 Welcome Bonus
250% up to $5,000
Read Review
Visit Site