Table Tennis Betting Tips for May 3, 2020 – Odds, Predictions, Picks for Today's Games

The abundance of opportunities for betting on table tennis online continues this Sunday with more half a dozen tournaments staging games throughout the day.
Today I focus on the two most popular events in the calendar – the Moscow Liga Pro and the Setka Cup. Both have established themselves as the go-to competitions for bettors around the world and this Sunday will see some of the top pros clash multiple times.
My table tennis betting tips post looks at the tournaments' schedule and there are three betting picks waiting for you in the end so make sure you stick around.
Today's Table Tennis Games
Let's get the ball rolling here and highlight some of the most-anticipated games in Russia and Ukraine for May 3rd.
Moscow Liga Pro, Russia
Exactly 30 ties are scheduled for today in the Liga Pro. Here are my top picks from the program:
Dmitrii Basmanov vs. Sergey Kuzmin
Dmitry Merzlikin vs. Vladimir Shirokov
Vasily Shirshov vs. Andrey Sadkov
Alexey Yanshaev vs. Vitalii Bazilevskii
Setka Cup, Russia and Ukraine
The Ukrainian tournament once again has the richest schedule and several mini-tournaments will be played out for a total of 52 clashes.
Some of the matchups I'm looking forward to are listed below:
Aleksandr Ivashkin vs. Vadym Bochkovskiy
Denis Kalachevsky vs. Pyotr Kilyakin
Artem Derevinskii vs. Maxim Balakirev
Alexander Naida vs. Igor Trydukh
Feel free to explore the other table tennis tournaments today if you're looking to get some early bets in. And regardless of the events you choose, make sure you're in the hands of a safe and reputable bookmaker.
The organizers of the events regularly need to re-schedule the program for various reasons and only the top rated table tennis betting sites can give you the latest developments and the best prices.
Make sure you don't compromise with your choice of bookmaker and if you're having problems finding one, be sure to check out the below recommendations:
Betting Picks and Predictions for May 3rd
Time for the essence of my post. There are some very tight matchups today in both tournaments and I feel the three betting picks below all represent great value.
Vitalii Bazilevskii to beat Alexey Yanshaev; -140
Artem Derevinskii to beat Maxim Balakirev; -155
Igor Trydukh to beat Alexander Naida; -125
The duels between Vitalii Bazilevskii and Alexey Yanshaev in the Moscow Liga Pro have yielded somewhat of a rivalry. It will probably be a close one but I'm backing Bazilevskii to get another win here as Yanshaev has a tougher schedule today and this is bound to create some fatigue for his last tie.
Artem Derevinskii is a heavy favorite to beat Maxim Balakirev and I think he's in for another comfortable outing today. The odds of -155 are great given that Balakirev rarely stages any kind of resistance in this matchup.
Alexander Naida and Igor Trydukh have locked horns in the Ukrainian Win Cup many times and given how Trydukh has won four of the last five meetings, I'm backing him to defeat his opponent in the Setka Cup as well.
This wraps up my table tennis betting tips post for Sunday, May 3rd, but we have more betting advice for a wide range of other sports lined up for you as well. Be sure to check it out at our predictions and picks page.
AUGUST
Casino of the Month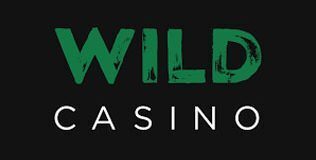 Welcome Bonus
250% up to $5,000
Read Review
Visit Site