Table Tennis Betting Tips for May 2, 2020 – Odds, Predictions, Picks for Today's Games

If you're looking to place some wagers online this weekend, this table tennis betting tips for Saturday is just the thing you need.
The professional scene is jam-packed with exciting events across Europe that take place almost every day. Today I preview three events that take place in Russia and Ukraine and feature some of the highest-ranked pros that are currently active.
Make sure you stay until the end where I provide a couple of betting picks with the latest odds and my reasoning.
Today's Table Tennis Games
There are over 150 table tennis games scheduled for today with a bunch of players contesting multiple mini-tournament ties divided into brackets based on their ranking.
Here are the three events that I feel present the best opportunities today.
Moscow Liga Pro, Russia
The competition remains the big favorite for table tennis bettors across the world right now and Saturday brings another 27 matchups.
These are the ones I am looking forward to:
Kirill Abramov vs. Vladimir Petrov
Yurii Merkushin vs. Andrey Kirilenko
Alexander Petrov vs. Evgeniy Ilyukhin
Alexander Chenstov vs. Vladimir Shirokov
Setka Cup, Russia and Ukraine
The Ukrainian Setka Cup event will also see a lot of action today with 52 ties scheduled to run throughout the entire day.
Here are some of the most interesting fixtures for May 2nd:
Timur Karchevskiy vs. Eduard Rubtcov
Vasily Smyk vs. Aleksandr Leonenko
Vladimir Bobkov vs. Igor Gudushin
Oleg Pereguda vs. Stefan Jakimenko
Win Cup, Ukraine
I once again include the Win Cup in my table tennis betting tips post as the quality is similar to the top tournaments and the event is regularly covered by the bookmakers.
A couple of the most anticipated games today are below:
Mikhail Popov vs. Evgeny Krivorotyko
Nikolay Khudoshin vs. Yury Kievsky
Vitaliy Hitrov vs Rodion Piervelli
Speaking of the bookmakers, make sure you always use a reputable one since there could always be changes to the program with abandoned matches for various reasons.
Plus, the odds are moving all the time depending on the latest news and developments, and only the top table tennis betting sites react to that on time.
If you've still not found the right fit for you, feel free to check the ones I recommend below:
Betting Picks and Predictions for May 2nd
Time to wrap up my table tennis betting post for May 2nd with my three top picks for the day:
Vladimir Shirokov to beat Alexander Chenstov; -110
Vladimir Bobkov to beat Igor Gudushin; -150
Vitaliy Hitrov vs Rodion Piervelli; -165
Alexander Chenstov is given a slight advantage by the betting sites because of his higher ranking but Vladimir Shirokov has been building good momentum in the Moscow Pro Liga and I feel the -110 odds for him are a steal here.
His namesake Vladimir Bobkov will be facing Igor Gudushin in the Setka Cup and he has been highly successful against his opponent in the past. I expect he will wrap up another comfortable win today.
Vitaliy Hitrov has some tough matchups in the Win Cup today but he will be ending the day with a game against Rodion Piervelli who is not exactly in top form right now. Hitrov should be able to clinch a win, and the -165 odds are more than generous here.
That's it for today's post but if you're looking to bet on other sports, make sure you check our daily picks and predictions page.
AUGUST
Casino of the Month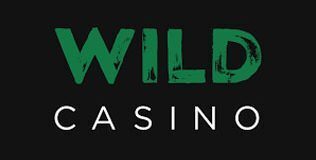 Welcome Bonus
250% up to $5,000
Read Review
Visit Site