Table Tennis Betting Tips for May 1, 2020 – Odds, Predictions, Picks for Today's Games

Today once again brings us great options for betting on table tennis online as several active tournaments will see games being played out throughout the whole day.
This table tennis betting tips post for Friday, May 1st takes a look at three events in Russia and Ukraine and highlights some of the day's crunch ties.
Be sure to stay until the end as I provide my top table tennis picks as well.
Today's Table Tennis Games
No less than 176 matchups are scheduled to be played across Europe and the top table tennis betting sites have them all covered.
I concentrate on the three events that I feel provide the most variety and best betting prices. Here is my list:
Moscow Liga Pro, Russia
An ever-present tournament that features some quality pros from Russia and Ukraine, the Moscow Liga Pro is a must for any table tennis bettor right now.
Let's check out some of the more interesting fixtures for today:
Alexey Ermilov vs. Oleg Kutuzov
Marat Dulatov vs. Igor Smirnov
Kirill Abramov vs. Zhasur Hudaiberdiev
Vaily Shirshov vs. Ilya Novikov
Setka Cup, Russia and Ukraine
The top Ukrainian table tennis event has 34 ties scheduled for today. Most of them take place early in the day but there are still some which you can catch later. Here is some of them below:
Nikita Trofimov vs. Ilya Kanunnykov
Aleksandr Melashenko vs. Yevgeniy Sokoltsov
Vladyslav Ratushniak vs. Denis Matveev
Win Cup, Ukraine
I just have to go with the Win Cup competition today as it boasts the most action-packed schedule and today's mini-tournaments feature some of the highest-ranked pros that contest the event.
Here are some of the fixtures I'm looking forward to today:
Dmitrii Derevinskii vs. Alexander Lushnya
Igor Zharko vs. Yury Kievsky
Elshad Yunusov vs. Alexander Zhuralev
You can catch some great odds on these games and many others. There are also events in the Czech Republic and you can bet on a couple of Women's tournaments as well.
The opportunities are many and to make the best out of your table tennis knowledge, be sure to use a reputable bookmaker that ensures you have a safe betting experience and ample coverage of the competitions.
Here are the ones I recommend:
Betting Picks and Predictions for May 1st
I'll be wrapping up my table tennis betting tips for Friday with three betting picks to start you off for the day:
Igor Smirnov to beat Marat Dulatov; -150
Ilya Kanunnykov to beat Nikita Trofimov; -135
Igor Zharko to beat Yury Kievsky; -165
I'll be updating the post with more predictions complete with the latest odds and reasoning for my picks so make sure you don't miss out on that!
Mikhail Voronin to beat Andrey Peretyatko; +210
Denis Ivchenko to beat Valentin Polusmyak; -250
I decided to include one surprise to my table tennis betting tips today, as I feel Mikhail Voronin might be able to prevail over Andrey Peretyatko. The underdog has more experience in the Setka Cup and the game should be closer than the odds suggest.
I'm on the opposite opinion for the clash between Denis Ivchenko and Valentin Polusmyak. The latter has lost most of hist games in the Setka Cup and there's no reason to believe something will change today.
AUGUST
Casino of the Month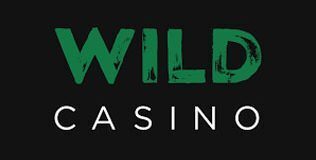 Welcome Bonus
250% up to $5,000
Read Review
Visit Site