Table Tennis Betting Tips for April 30, 2020 – Odds, Predictions, Picks for Today's Games

Betting on table tennis online has become a hit across the globe as the active European tournaments have all proven to be a haven for bettors.
Naturally, winning money isn't an easy task but I hope that my table tennis betting tips post for Thursday will help you in your mission.
I preview the schedules of three events that take place in Russia and Ukraine, some of the interesting early matchups, and finish with three betting picks for you to take advantage of.
Today's Table Tennis Games
Today will once again see a lot of action on the table tennis scene. The games are mostly in the early hours of the day but you are also able to find several ties that will take place in the afternoon.
Here is what Thursday has in store for us:
Moscow Liga Pro, Russia
The league features a lot of quality pros mainly from Russia, but there are also players from countries like Ukraine, Romania, Armenia, and others.
Some of the most-anticipated early clashes for April 30th are below:
Anatoly Trushkin vs. Igor Matveev
Vitalii Bazilevskii vs. Viktor Ivanov
Andrey Sadkov vs. Dmitrii Basmanov
Andrej Babkin vs. Ivan Pandur
Setka Cup, Russia and Ukraine
The Setka is among the favorite table tennis tournaments to bet on as there are usually a lot of games in different periods of the day and the bookmakers roll out some juicy odds for the ties.
Here are some of the fixtures you can bet on today:
Daniil Gavrish vs. Anton Yolkin
Pyotr Kilyakin vs. Leonyd Boyko
Nikita Trofimov vs. Ilya Kanunnykov
Denis Matveev vs. Roman Derypaska
TT Cup, Ukraine
The TT Cup is another tournament staged in Ukraine and today's schedule brings us no less than 35 matchups to pick from with several taking place in the late afternoon.
If you're looking to bet early, you might want to turn your attention to these games:
Artyom Maximenko vs. Uriy Novikov
Oleg Saenko vs. Aleksey Rodin
Sergey Orlovsky vs. Denys Nemchenko
Whichever of the tournaments you want to place your wagers on be sure to use a safe and reputable table tennis betting site.
They are the ones that follow all the latest developments and have high odds. You can check out the ones we recommend:
Betting Picks and Predictions for April 30th
Time to lay out a few early picks that I believe represent great value. Here are my choices for Thursday:
Andrey Sadkov to beat Dmitrii Basmanov; -155
Leonyd Boyko to beat Pyotr Kilyakin; -150
Andrey Bugay to beat Sergey Akhlamov; -145
Stay tuned as I will be updating this table tennis betting post with more picks as the day progresses.
Dmitrii Basmanov to beat Sergey Kuzmin; +200
Oleg Kutuzov to beat Alexey Ermilov; -130
Time for my last two table tennis betting picks for today. I believe that Dmitrii Basmanov can beat Sergey Kuzmin and I'm surprised by the price of +200. This one should be much closer than the odds suggest, so the value is on the underdog.
I also expect Oleg Kutuzov to avenge yesterday's loss against Alexey Ermilov. It was a close match that could've gone either way and Kutuzov has been on fire today, winning three times already.
AUGUST
Casino of the Month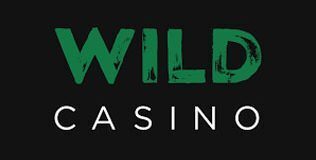 Welcome Bonus
250% up to $5,000
Read Review
Visit Site