Table Tennis Betting Tips for April 28, 2020 – Odds, Predictions, Picks for Today's Games

Today gives us another chance to bet on table tennis online and take advantage of some great odds provided by the bookmakers.
If you've not given the sport a chance so far during this lockdown, my table tennis betting tips for April 28th can help you identify some of the more exciting tournaments that currently take place.
I look at a couple of them staged in Ukraine that also feature a lot of Russian pro players.
Today's Table Tennis Games
There's no shortage of table tennis matches today but I want to focus on two events that provide the most schedule variety and the best betting opportunities.
Setka Cup, Russia and Ukraine
The Setka Cup is a must for every table tennis bettor right now. The tournament has games starting early and runs throughout the whole day. Tuesday is no different and here are some of the more exciting ties:
Evgeny Kopot vs. Alexey Nadporozhsky
Stefan Jakimenko vs. Vasily Smyk
Sergey Sokolov vs. Andrey Peretyatko
Alexey Naplekov vs. Radion Kapinus
Win Cup, Ukraine
Today I'm also going for the Win Cup which is another Ukrainian tournament and it has 31 scheduled games for today. As is the case with the Setka Cup, there are some late matches in there so it gives you a good chance to get some wagers in if you have missed the early matchups.
Here are a few of the ties that will take place today:
Aleksandr Paniotov vs. Maxim Butkov
Vladimir Boycuk vs. Vladislav Dotsenko
Yuriy Kurischenko vs. Alexander Likitsky
It's important to always use a reputable betting site for your table tennis wagers as there could be frequent schedule amendments and odds movement.
If you're serious about making money by betting on table tennis, we recommend one of the below bookmakers which excel on that front:
Betting Picks and Predictions for April 28th
Let's wrap things up with a couple of free betting picks. Here are my choices for Tuesday:
Vasily Smyk to beat Stefan Jakimenko; -170
Yuriy Kurischenko vs. Alexander Likitsky; -120
That's it for now but be sure to check back to my table tennis betting tips post later today, as I'll be adding more picks with odds and reasoning.
September
Casino of the Month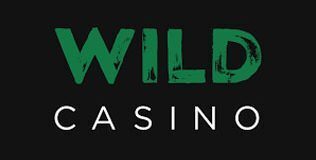 Welcome Bonus
250% up to $5,000