Table Tennis Betting Tips for April 24, 2020 – Odds, Predictions, and Picks for Today's Games

My table tennis betting tips post for today focuses on the Moscow Liga Pro, Setka Cup, and the TT Star Series event.
These tournaments present some of the best options to make some money off betting on the sport right now and the top table tennis betting sites have them all well covered.
Before we look to the betting angle, though, here's a brief overview of the competitions and what you can expect from today's matchups.
Today's Table Tennis Games
There are a lot of games to be played in Russia, Ukraine, and the Czech Republic today, so let's get straight down to business here.
Moscow Liga Pro, Russia
The Liga Pro is a great option to make some early table tennis bets today. Close to 30 matches will be played on Friday and here are some of the more interesting ties that await us.
Vitalii Bazilevskii vs. Artem Arutiunyan
Vladimir Shirokov vs. Vadim Krokhin
Ivan Pandur vs. Vladimir Zhulyabin
Oleg Nikiforov vs. Igor Matveev
Setka Cup, Russia and Ukraine
The Setka Cup once again will host the biggest number of table tennis matches today and this means there are many betting opportunities. Another advantage of the Ukrainian competition is that it runs throughout the whole day and there is almost always a live game to bet on.
Here are some of the earlier ties for April 24th:
Maksym Cherepnin vs. Igor Trydukh
Evgeny Kopot vs. Alexey Nadporozhsky
Timur Voytekhov vs. Ilya Kannunnykov
Aleksandr Borodachev vs. Andrey Panyushkin
TT Star Series, Czech Republic
The event will see 12 clashes today. There are some heavy favorites in there which shouldn't deter you from betting on the games. If you make the effort of researching the players and their past statistics, you are bound to catch a few upsets which can make for some huge winnings.
Its schedule for Friday includes the following matchups:
Tomas Konecny vs. Jakub Kleprlik
Jakub Seibert vs. Miroslav Horejsi
Jan Valenta vs. Tomas Tregler
There are also a few other active tournaments like the Ukrainian Win Cup and the Russian Masters League and you are free to check their respective schedules when taking your picks for table tennis bets today.
What I recommend is that you always use a safe and reliable bookmaker that has the latest updates on the events and offers fair betting prices.
If you're struggling to find one, you can check some of the top rated table tennis betting sites below:
Betting Picks and Predictions for April 24th
Time to throw in some free betting picks and conclude this post for now. Here are my choices for some early value bets today:
Artem Arutiunyan to beat Vitalii Bazilevskii; -175
Vladimir Shirokov to beat Vadim Krokhin; -150
Evgeny Kopot to beat Alexey Nadporozhsky; -170
If you're looking to bet on the sport throughout the day, make sure you check back here as I'll be adding more free table tennis picks with the latest odds and the reasoning behind my decisions.
Oleg Kutuzov to beat Ilya Novikov; -195
Artem Arutiunyan to beat Oleg Nikiforov; +145
One of the best bets today certainly is to back Oleg Kutuzov to beat Ilya Novikov. He has done so more than 15 times before and has a strong advantage in the h2h record. On top of that, Kutuzov has been on fire in the past month or two, constantly improving his rating.
The last of my table tennis tips for today is for the match between Artem Arutiunyan and Oleg Nikiforov. The duo met twice before, exchanging victories in close games. The head-to-head record and ratings suggest their duels are a coin toss, so the price of +145 for Arutiunyan is excellent.
AUGUST
Casino of the Month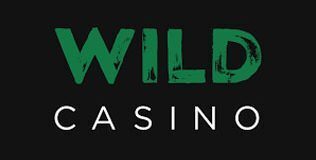 Welcome Bonus
250% up to $5,000
Read Review
Visit Site