Table Tennis Betting Tips for April 23, 2020 – Odds, Predictions, Picks for Today's Games

The table tennis betting scene in Europe is one of the liveliest to wager on right now. There are a bunch of active pro tournaments staged in different countries and the best table tennis betting sites have them covered with some juicy odds.
In this table tennis betting tips post for Thursday, I concentrate on three events that provide the most variety and betting value, and have prepared three betting picks for you in the end.
Today's Table Tennis Games
There are over 200 professional table tennis matches that are going to take place on April 23rd so needless to say, this goes with a lot of betting opportunities.
Here are the tournaments that I think are worth following:
Moscow Liga Pro, Russia
The Moscow Liga Pro features mostly players from Russia but there are some from Ukraine, Armenia, and other countries as well. The pros are divided into brackets depending on their overall ranking and play out mini-tournaments between each other almost every day.
I list some of the interesting ties for today below:
Alexander Petrov vs. Stanislav Bychkov
Evgeniy Ilyukhin vs. Vladimir Nemashkalo
Vladimir Shirokov vs. Georgiy Vahnin
Alexey Yanshaev vs. Alexander Gribkov
Setka Cup, Russia and Ukraine
The tournament is staged in Ukraine but features a lot of Russian pro players as well. Its popularity has skyrocketed since the lockdown in Europe and the organizers are taking full advantage of that.
Today will see the Setka Cup host no less than 76 ties and here are some of them:
Timur Voytekhov vs. Denis Matveev
Evgeniy Mulyukin vs. Sergey Skhabitskiy
Konstantin Moroz vs. Maksym Cherepnin
Vladimir Voronenkov vs. Alexey Naplekov
Win Cup, Ukraine
I finish my look at today's events with another Ukraininan competition. The Win Cup is not considered as prestigious as the Setka but it's still a pro tournament and has an abundance of games you can bet on throughout the day.
For today, the number of scheduled matchups is 70, so you can definitely get my point.
Here are some of the earlier games for April 23rd you can pick from:
Mikhail Varchenko vs. Andriy Kovrikov
Alexander Zhuravlev vs. Denis Marchenko
Vitaliy Khorolsky vs. Yuriy Gavrilov
Semen Kosarev vs. Pavel Hahamidi
Don't forget that it's very important to wager your money with a reputable table tennis betting site that will protect your sensitive information and transactions.
So, don't make any compromises and pick from the best. Our recommended bookmakers for table tennis betting are listed below:
They all provide a secure environment, solid odds, and the latest updates in the pro table tennis schedule.
Betting Picks and Predictions for April 23rd
Now let's turn to the most important part of my table tennis betting tips for Thursday. Here are my initial picks.
Alexander Petrov to beat Stanislav Bychkov; -180
Maksym Cherepnin to beat Konstantin Moroz; -120
Mikhail Varchenko to beat Andriy Kovrikov; -145
Stay tuned as I'll be adding more table tennis predictions to this post for April 23rd as the matches go ahead.
Rodion Kapinus to beat Mikhail Teteruk; +100
Alexey Nadporozhsky to beat Viktor Ivanov; -120
I like the odds for Rodion Kapinus to beat Mikhail Teteruk. He did that a couple of times already and has looked good in the past month or so. The win percentage and rating of both players are similar, so I think Kapinus can snatch this one.
The other match I like is between Alexey Nadporozhsky and Viktor Ivanov. The clashes between the two are usually close, but Nadporozhsky wins more often so -120 for another victory in his favor looks good to me.
AUGUST
Casino of the Month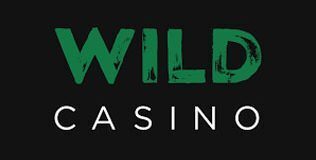 Welcome Bonus
250% up to $5,000
Read Review
Visit Site