Table Tennis Betting Tips for April 20, 2020 – Odds, Predictions, Picks for Today's Games

Competitive table tennis may be on hold in most parts of the world but this doesn't apply to Russia and Ukraine.
Both countries continue to host multiple table tennis tournaments and the good news is that we can bet on all of them.
If you're just entering the current betting scene it will be very beneficial to get familiar with the events that are active right now and that's why my table tennis betting tips post is the thing you need.
I go around the specifics of three tournaments, highlight some of the more interesting clashes taking place today and I start the day with a couple of free betting picks.
Table Tennis Games for Today
There are close to 200 table tennis games you can pick for betting today and this means you have plenty of opportunities to make a profit if you do your homework.
Before I turn to the betting side, though, let's check which tournaments we can follow this Monday.
Moscow Liga Pro, Russia
The competition has definitely seen more action-packed days but the 26 ties scheduled for today still give you ample ammunition to make some money. Each player plays multiple opponents each day so be sure to take this into account when making your predictions.
Here are of the ties we'll see today:
Nikita Lyfenko vs. Alexander Gribkov
Vadim Krokhin vs. Danila Andreev
Evgeniy Ilyukhin vs. Vladimir Nemashkalo
Alexey Yanshaev vs. Vitalii Bazilevskii
Setka Cup, Russia and Ukraine
The event is staged in the small city of Setka and it hosts both Russian and Ukrainian pros that are divided into brackets depending on their rating.
Monday's Setka Cup schedule has nearly 40 matches spanning from early morning to late afternoon. Four ties I am looking forward to are listed below:
Vitaliy Hitrov vs. Andrey Fedorchenko
Andrey Panyushkin vs. Konstantin Kirsanov
Eduard Rubtcov vs. Aleksandr Duhovenko
Kiril Rumezhak vs. Dmitry Smirnov
Win Cup, Ukraine
Another Ukrainian tournament you shouldn't dismiss when pondering over your table tennis wagers. The Win Cup has a similar format to both the Setka and Liga Pro events and it's schedule is usually packed with numerous games each day.
Today is no different and there are 69 ties to pick from and you can check out some of them below:
Sergey Orlovsky vs. Aleksandr Paniotov
Igor Trydukh vs. Yuriy Kurischenko
Vladimir Boycuk vs. Nikolay Shalgorodsky
Before making your bets, be sure you're dealing with a reputable table tennis bookmaker. Things can change really quickly on the scene and matches have been called off or forfeited so it's important to have all this information before wagering your money.
If you're not sure where to bet on the sport, feel free to check our list of recommended table tennis betting sites. You will find great odds and quality service in each one of them.
Predictions and Betting Picks for April 20th
My table tennis betting picks for Monday include two earlier games. Here is how I think they will go down:
Evgeniy Ilyukhin vs. Vladimir Nemashkalo; -120
Yuriy Kurischenko to beat Igor Trydukh; -185
I will update this post later today with more table tennis picks for April 20th, so be sure to regularly check back to see the latest predictions, odds, and the reasoning behind my decision.
Alexander Frolov to beat Valery Ivanov; +100
Andrey Titov to beat Ilya Novikov; -210
One of the best table tennis bets for the day would be to back Alexander Frolov versus Valery Ivanov. Both men have been struggling recently but I think Frolov's overall direction this year has been better and the head-to-head record is real close.
Another solid pick is Andrey Titov who should be able to edge Ilya Novikov. The favorite has a higher ranking and has been solid recently, so I see no reason for a surprise here.
AUGUST
Casino of the Month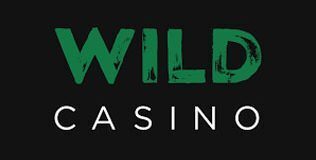 Welcome Bonus
250% up to $5,000
Read Review
Visit Site