Table Tennis Betting Tips for April 17 – Odds, Predictions, Picks for Today's Games

If you think the table tennis betting scene is barren right now, you haven't explored the several European pro tournaments taking place every day.
These players are probably not going to make the Olympics but they still offer some quality games and there are a lot of betting sites that provide odds for the games.
In my table tennis betting tips post for Friday, I look at the schedules of three tournaments taking place in Russia and Ukraine and list several ties that will be settled today.
I offer my betting picks in the end, so make sure you stick around until the end.
Today's Table Tennis Games
Lots of table tennis action awaits us, so let's get straight down to business and see what the top active events have in store:
Moscow Liga Pro, Russia
The variety in the Moscow Pro Liga is fairly low today but there are still 27 matchups scheduled for Friday. Here are some of them below:
Alexey Yanshaev vs. Dmitriy Kolesnikov
Vladimir Shirokov vs. Georgiy Vahnin
Danila Andreev vs. Andrey Ovchinnikov
Yaroslav Troyanov vs. Nikita Lyfenko
Setka Cup, Russia and Ukraine
A jam-packed program will see no less than 61 table tennis take place in the Ukrainian town of Setka. The games start early on Friday and conclude with several late matchups. You will find four of them in the below list:
Vitaliy Hitrov vs. Andrey Fedorchenko
Andrey Panyushkin vs. Konstantin Kirsanov
Eduard Rubtcov vs. Aleksandr Duhovenko
Kiril Rumezhak vs. Dmitry Smirnov
Win Cup, Ukraine
The Ukrainian Win Cup makes an appearance in my post today as I can't neglect the 32 games that will take place at the event today. The ones I'm defintel looking forward to are below:
Gleb Zotov vs. Vladimir Lutskiy
Dmitry Turchenko vs. Vitaliy Solovey
Despite the professional nature of all these tournaments, we are living in troubled times right now and games can be called off or rescheduled for various reasons. If you're planning on betting on table tennis today, make sure you only use reputable bookmakers that always stay on top of all updates.
Here is our list of recommendations.
Predictions and Picks for April 17th
For my Friday's table tennis betting picks, I'm starting off with a couple of matches that will take place earlier today:
Alexey Yanshaev to beat Dmitriy Kolesnikov; -120
Kiril Rumezhak to beat Dmitry Smirnov; -165
Be sure to visit this post again, as I will be adding more free picks complete with odds and reasoning.
Sergey Kuzmin to beat Andrej Babkin; -125
Viktor Ivanov to beat Haik Lulikyan; -135
One of the best table tennis tips today is for Sergey Kuzmin to beat Andrej Babkin, entirely based on recent form. Kuzmin has been solid in the past week or so and even registered a comfortable victory over the same opponent a couple of days ago, while Babkin has struggled to impress.
The other pick I like is for Viktor Ivanov to beat Haik Lulikyan. He's been in much better shape in 2020 and his rating has skyrocketed, while Lulikyan has been dropping in the rankings.
AUGUST
Casino of the Month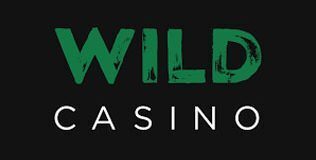 Welcome Bonus
250% up to $5,000
Read Review
Visit Site