Table Tennis Betting Tips for April 16 – Odds, Predictions, and Picks for Today's Games

If you're an avid table tennis fan and looking to bet some money on the sport, you've come to the right place. Despite the current hiatus we're in, there are a bunch of European pro tournaments and some of the most reputable bookmakers out there roll out daily odds for the ties.
In this table tennis betting tips post for Thursday, April 16th I look at three competition staged in Russia, Ukraine, and the Czech Republic and lay out a few free betting picks.
Table Tennis Games for Today
Before I move on to my predictions, let's get a quick overview of what we can expect from the active table tennis competitions in Europe. All these events stage numerous matches between pro players and today will be no different.
Moscow Liga Pro, Russia
The Russian league takes place in the capital city of Moscow and gathers hundreds of players which play out many mini-tournaments against each other which means there is a lot of betting opportunities for this competition each day. Here are some of the more interesting ties to watch out for today:
Aleksandr Volkov vs. Igor Minchenkov
Vasily Shirskov vs. Andrey Menshikov
Andrey Ovchinnikov vs. Vladimir Shirokov
Oleg Kutuzov vs. Ilya Novikov
Setka Cup, Ukraine
The Setka Cup competition was little known a month ago but is now providing an outlet for table tennis bettors around the world with many exciting mini-series almost every day. The tournament features primarily Ukrainian pros but there are also quite a few Russian players in there.
Here are a few ties you can bet on today:
Lev Kusio vs. Andrey Fedorchenko
Nikolay Korniyenko vs. Vladimir Voronenkov
Vitaliy Sazhnev vs. Konstantin Moroz
Daniil Gavrish vs. Anton Popov
TT Star Series, Czech Republic
Thursday sees the Czech Republic's TT Star Series event return to the fold with 17 different matchups. Almost a dozen players will take the stage multiple times today and here are some of the ties I look forward to:
Tomas Konecny vs. Dmitrij Prokopcov
David Reitspies vs. Antonin Gavlas
Jakub Nemecek vs. Tomas Tregler
At the time of writing, all of the clashes I listed and many more are scheduled to be played but there could be changes. Players could drop out for various reasons or an umpire can postpone a game if the safety conditions aren't met.
In order to stay on top of the latest developments in the table tennis betting scene, make sure you frequently visit the top rated table tennis bookmakers to get a sense of what's ahead and how to approach it:
Predictions and Betting Picks for April 16th
Time to offer you a couple of free betting picks for today. Below are the options I think represent the best betting value:
Aleksandr Volkov to beat Igor Minchenkov
Oleg Kutuzov to beat Ilya Novikov
Vitaliy Sazhnev to beat Konstantin Moroz
Tomas Konecny to beat Dmitrij Prokopcov
As the day progresses, I will add more predictions here complete with odds for the games and the reasoning behind the picks. So, make sure you don't miss out on all that and check back again later.
Vadim Krokhin to beat Igor Poletaev; +100
Alexander Petrov to beat Evgeniy Ilyukhin; -165
A quick look at Krokhin's recent tournaments and rating shows that he's far from his best days. And yet, he remains a solid player and the odds of +100 to beat Poletaev who hasn't played in April yet are too high to ignore, in my opinion.
The last of my table tennis betting tips for today is for an Alexander Petrov victory over Evgeniy Ilyukhin. The favorite is simply the much better player and the recent form of his opponent has been terrible too.
AUGUST
Casino of the Month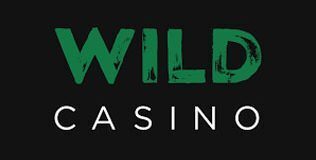 Welcome Bonus
250% up to $5,000
Read Review
Visit Site