Table Tennis Betting Tips for April 15 – Odds, Predictions, Picks for Today's Games

Table tennis is still around and several pro tournaments give us a great chance of making some money while betting on the sport online. Today I look at three events in Russia and Ukraine and my top table tennis betting tips for Wednesday, April 15th include four predictions.
First, let's look at what we have on offer today but be sure to stay until the end for my first free betting picks of the day. Also, the post will be updated as the schedules go on so if you plan on betting on table tennis today, you should definitely check back here later and get the latest insight.
Today's Table Tennis Games
A lot of table tennis clashes will take place today, so let's look at the top competitions and what they have in store for us.
Moscow Liga Pro, Russia
Possibly the top table tennis event right now. The Moscow Liga Pro stages mini-tournaments with pro players split into brackets depending on their ratings. There are quite a few clashes available for betting today and here are some of them:
Ilya Novikov vs. Vladimir Nemashkalo
Valery Ivanov vs. Oleg Shagarov
Vladimir Zhuyabin vs. Oleg Kutuzov
Sergey Morozov vs. Danila Andreev
Setka Cup, Russia and Ukraine
The Setka Cup is growing in popularity and Wednesday sees another action-packed schedule for the Russian and Ukrainian pros contesting the event. In fact, there are currently 73 announced games for today and below you will see several of the more interesting ties:
Yaroslav Kerusenko vs. Ivan Efimenko
Vladislav Gorelov vs. Fedor Bazin
Vasily Smyk vs. Aleksandr Leonenko
Maksym Cherepnin vs. Alexander Likhitsky
Setka Cup Women, Russia and Ukraine
Today I also look at the Women's Setka Cup. The event will stage a mini-tournament between four pro players and it promises to be very entertaining. Here are the opening fixtures:
Jana Mihailik vs. Anasatasia Medvetskaya
Tetyana Butko vs. Svetlana Ureneva
Bear in mind that betting prices changing and matches being postponed is not out of the question. These tournaments, while professional, host matches played by hundreds of players and sometimes incidents can occur.
In order to be certain you have the latest information available, make sure you regularly visit the top table tennis betting sites.
Predictions and Betting Picks for April 15th
Time for my top table tennis betting tips for Wednesday. For starters, I provide four quick betting picks:
Vladimir Zhuyabin to beat Oleg Kutuzov
Danila Andreev to beat Sergey Morozov
Vasily Smyk vs. Aleksandr Leonenko
Anasatasia Medvetskaya to beat Jana Mihailik
More predictions will be shared here as the day goes on, so be sure to check back later and you'll find our daily picks with the current odds and reasoning.
Alexander Petrov to beat Vladimir Safonov -155
Denis Matveev to beat Anton Yolkin +120
Alexander Petrov joined the Russian Liga Pro about a month ago and already registered several wins against his next opponent. Vladimir Safonov has been on a downslide recently and I see no reason for that to change today against Petrov.
The last of my top table tennis betting tips for Wednesday is for a match in the Ukrainian edition of the Setka Cup. Anton Yolkin joined the organization recently and showed a lot of promise, but Denis Matveev has more experience and is a decent player who could win this one.
AUGUST
Casino of the Month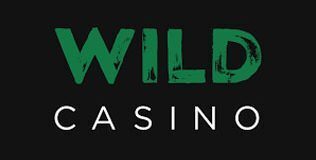 Welcome Bonus
250% up to $5,000
Read Review
Visit Site