Table Tennis Betting Tips for April 13 – Odds, Predictions, and Picks for Today's Games

It's time for another week of table tennis and Monday features events from the usual suspects Russia, Ukraine, and the Czech Republic. There are plenty of events today and that opens the door to many opportunities.
This post goes through the most popular competitions on Monday and includes my top table tennis betting tips for today. I will keep adding more picks throughout the day, so make sure to check for updates every now and then.
Today's Table Tennis Games
There will be more than 100 table tennis games on Monday, so the schedule will be quite busy. Let's take a closer look at the competitions that will be active.
Moscow Liga Pro, Russia
The Moscow Liga Pro in Russia once again features a bunch of mini-tournaments. The players are split into brackets based on their ratings. Here are some of the games that will be part of Monday's schedule.
Andrey Menshikov vs. Ilya Novikov
Ivan Pandur vs. Andrej Babkin
Oleg Nikiforov vs. Alexey Yanshaev
Haik Lulikyan vs. Oleg Nikiforov
Setka Cup, Russia and Ukraine
The other notable tournament in Russia is the Setka Cup. There are plenty of games today, starting early in the morning and finishing late in the evening. Let's take a look at some of the clashes.
Sergey Ushakov vs. Sergey Paksyutov
Viktor Sivich vs. Vladimir Butko
Konstantin Moroz vs. Vitaly Hitrov
Andrey Troyan vs. Vasily Smyk
TT Star Series, Czech Republic
Another traditional competition that will be available throughout the day is the TT Star Series. It takes place in the Czech Republic and here are some of the notable matches on Monday.
Dmitrij Prokopcov vs. Jakub Kleprik
Jiri Vrablik vs. Tomas Konecny
Miroslav Horejsi vs. Jakub Seibert
You should know that the tournaments played on Monday are low-profile events and there are often changes in the schedule for various reasons. The best way to stay informed about the available tennis table games and their starting times would be to check the top betting sites, such as the ones below.
Predictions and Picks for April 13th
Let's get to my top table tennis betting tips for Monday. I will kick it off with a couple of quick picks.
Tomas Konecny to beat Antonin Gavlas
Vasily Smyk to beat Andrey Troyan
Timofey Arevkin to beat Sergey Budelny
Vladyslav Panchenko to beat Stefan Jakimenko
I will keep adding more table tennis betting picks for today and they will come with odds and reasoning, so stay tuned throughout the day.
Victor Ivanov to beat Dmitriy Kolesnikov -125
Alexander Naida to beat Dmitrii Derevinski +110
Victor Ivanov already beat Dmitriy Kolesnikov today and I think we will see more of the same. It's the first time Kolesnikov plays at the 500-500 bracket of the Moscow Pro Liga and he looks out of his depth here, so another defeat is on the cards.
In the last of my table tennis betting tips for today I will go with Alexander Naida. He has a higher rating than his opponent Dmitrii Derevinski and an overall record of 15-5 so far in the Setka Cup. It should be a comfortable match for the favorite.
AUGUST
Casino of the Month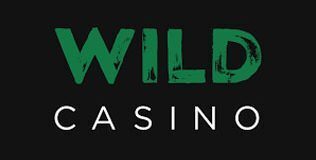 Welcome Bonus
250% up to $5,000
Read Review
Visit Site