Table Tennis Betting Tips for April 10 – Odds, Predictions, and Picks for Today's Games

Table tennis is still going strong nowadays and we have loads of tournaments and games on Thursday. The schedule features events mostly from Eastern Europe, including Russia, Ukraine, and the Czech Republic.
I go through the most notable competitions and matches here, sharing some details and my thoughts on each. In the end, you can find my table tennis betting tips for today and links to individual previews for selected games.
Today's Table Tennis Games
Friday will be quite busy for several competitions in Russia, Ukraine, and the Czech Republic. Let's take a look at them.
Moscow Liga Pro, Russia
The Moscow Liga Pro is probably the most consistent table tennis competition right now, with more than 30 games every single day. The contestants are divided into mini-tournaments, based on their ratings. Here are some of today's matches.
Ivan Pandur vs. Andrey Menshikov
Anderj Babkin vs. Sergey Kuzmin
Oleg Nikiforov vs. Artem Arutiunyan
Haik Lulikyan vs. Evgeny Kryuchkov
Setka Cup, Russia and Ukraine
Next in line is the Setka Cup that also has plenty of action, starting from the early morning. Here are some of the matches scheduled for Friday, April 10th.
Alexander Naida vs. Vladislav Litvinov
Bogdan Gusak vs. Vasily Kondratenko
Artem Deverinskii vs. Dmitrii Deverinskii
Konstantin Kirsanov vs. Lev Kusio
TT Star Series, Czech Republic
The TT Star Series in the Czech Republic also has some games planned for today, let's take a look at them.
Jan Valenta vs. Jakub Kleprik
Jiri Vrablik vs. David Reitspies
Miroslav Horejsi vs. Jakub Nemecek
Since all of the competitions above are flexible and feature amateurs, the schedule often changes throughout the day. If you want to stay aware of the latest schedule and odds, it's best to follow the information presented by the top table tennis betting sites out there, such as the ones you see below.
Predictions and Picks for April 10th
I'm sure that many of you are here for specific table tennis betting tips, so let's take a look at my predictions for Friday.
Bogdan Tikhonov to beat Denis Medvedev
Rodion Pirvelli to beat Konstantin Kirsanov
Maksym Mrykh to beat Bogdan Gusak
Sergey Kuzmin to beat Andrej Babkin
On top of the table tennis picks above, our team will be adding complete previews of some of today's matches and we will post the best bets here.
AUGUST
Casino of the Month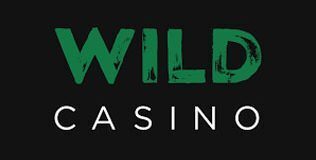 Welcome Bonus
250% up to $5,000
Read Review
Visit Site