Sweet 16 of Women's March Madness 2019 – Betting Preview With Odds and Picks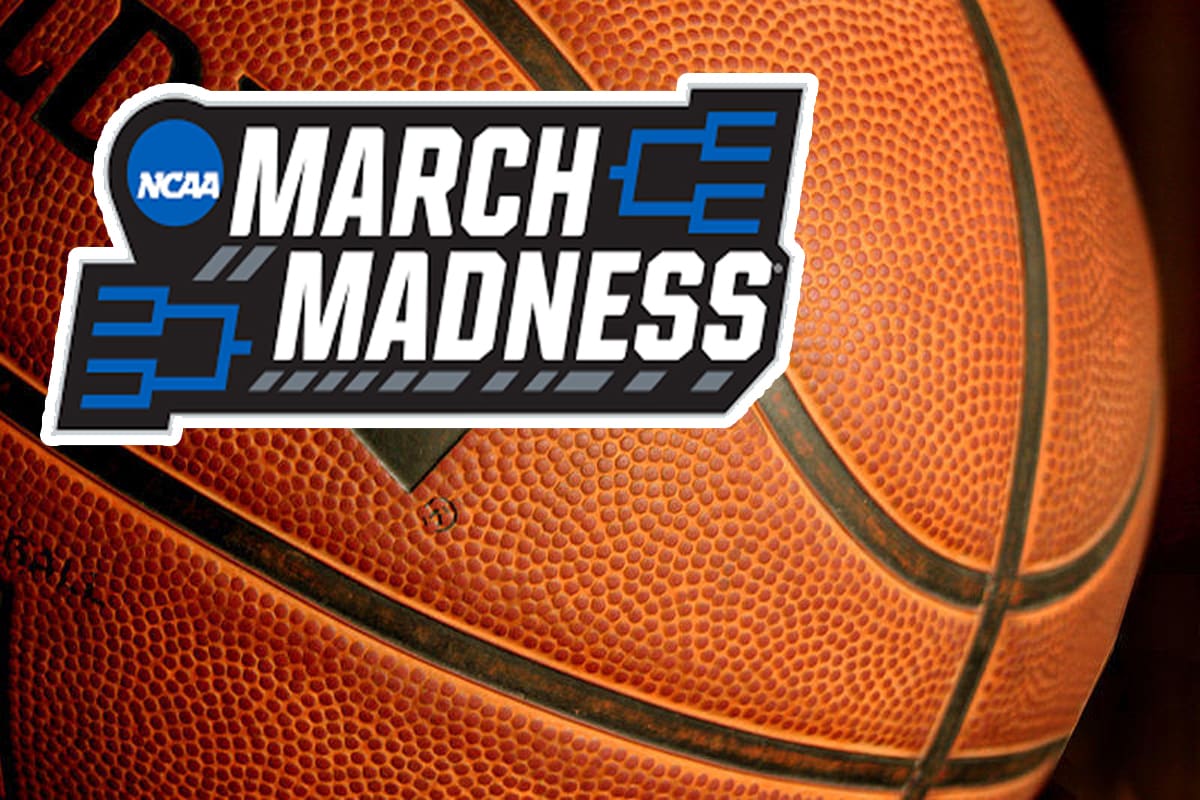 Things are heating up in this year's women's NCAA tournament, and teams are now gearing up for the Sweet 16 stage.
There have hardly been any major surprises, although there are a few teams I wasn't expecting to make it this far.
The top-seeded teams are rolling over the competition so far, and it will be interesting to see who will thrive or buckle under the increased pressure of the later stages.
I expect the intensity levels will go up a notch or two from Friday, and now is the perfect time to look at what the top rated March Madness betting sites are offering.
I will detail the odds for each of the eight games and provide my predictions and picks. So, let's get the ball rolling.
SD State vs. Oregon
South Dakota State's win against Syracuse was one of the upsets of the tournament so far. The Jackrabbits shot 45.8% from the floor and hit 42.9% of their 3-pointers. The team can shoot the ball, but now they have to face Oregon, who is ranked third in the country in points per game.
SD will need point guard Macy Miller in her best form in order to stand a chance. To be fair, Miller could be very effective against the style of the Ducks, but the extent will depend on how well Oregon will defend the perimeter.
So far, they aren't doing a bad job at it, and their star player Sabrina Ionescu has been in beast form. The guard is simply unplayable, and she posted her 18th career triple-double in the second-round mauling of Indiana. On top of Ionescu's exploits, Oregon has quite a distinct height advantage.
I do expect a high-scoring game, but the 153.5 points line looks a bit too much. Given the form of Ionescu and the way Oregon has fared so far, I believe the safest option is to back them to cover the spread.
Arizona State vs. MS State
It's a bit of a surprise that the Sun Devils are still in the bracket. It's not unusual for a 5th seed to be in the Sweet 16, but they haven't managed to score more than 60 points in their two games so far. They have been terrific in defense, but if they want to challenge Mississippi, they'll have to produce a far more effective offensive performance.
The Bulldogs have played against lesser opposition in the first two rounds, but they have definitely given us a taste of what to expect. They dominated both ends of the court against Clemson, posting a total of 10 steals, 11 blocks, and 42 rebounds.
Center Teaira McCowan can be unplayable on some nights, and she provides a height advantage that not many teams have. Arizona will have their hands full trying to stop her, and although they are a decent defensive team, I'm not sure they'll be able to cope.
I'm quite surprised to see the spread line set at 6.5, so it's a no brainer for me to back the Bulldogs here.
Oregon State vs. Louisville
Oregon State can definitely count themselves lucky to still be in the tournament. They needed overtime to beat 13th seed Boise State Broncos in the first round. Afterward, Gonzaga proved to be a worthy opponent in the second round, taking the game to the wire.
Somehow, the Beavers managed to get off scot-free, but it may be time to face the music. The Cardinals are a well-oiled machine, and they look solid on both ends. Their second-round win against Michigan highlighted just how diverse the team's potential is.
They had four players in double digits and posted 15 offensive rebounds, 16 assists, and 11 steals, all the while committing half as many turnovers as their opponents. Oregon State's defense has not been great so far, and I don't think they will be able to challenge such an all-around team.
The spread line is pretty tempting as the Beavers are far from playing like a 4th seed. I expect Louisville to cover it, so that's what I'm going with.
PICK
Louisville (-9.5)
-110
UCLA vs. Connecticut
UCLA doesn't have the best record against the Huskies. In fact, they've lost all five of their previous encounters, one of which was a Sweet 16 loss last year. The Bruins will be confident after dispatching Maryland on their home court but will be wary of the threat Napheesa Collier poses.
UConn's senior forward dropped 23 points when the team last met in the NCAA tournament, and she's been on fire in the first two rounds. It's true that the Huskies haven't faced elite opposition, but it's still quite a feat.
Furthermore, the game is taking place in Albany, which will mean that Connecticut will have way more fans in the arena. I believe this will be a high-scoring match, but eventually, the Huskies will pull away. They are more than capable of covering the spread line, so I'm going to go with that since I'm unsure whether the 150.5 points line will be reached.
PICK
Connecticut (-10)
-110
Missouri State vs. Stanford
Missouri State (+13.5)
-110
The presence of Missouri State in the last 16 is the biggest surprise of the tournament. After taking care of 6th seed DePaul, the Lady Bears were also able to topple Iowa State. Guard Alexa Willard has been Missouri's main weapon so far, but the team has been successful in mixing it up in attack.
Nine different players scored for them in the second round, and eight of those got on the board against DePaul. As impressive as the win against Iowa State was, I have to point out that the Cyclones shot themselves in the foot a bit.
They are usually reliable shooters beyond the arc but managed to score only two of their 17 long-range shots on Monday. I don't want to take anything away from the Lady Bears, but it could've been a very different game.
Stanford won their last NCAA title back in 1992, but they will be strong favorites against Missouri. The one to watch for in their ranks is senior forward Alanna Smith, who posted an impressive 23 points and 14 rebounds in the second-round win against the BYU Cougars.
The Lady Bears may have gotten used to being the underdog, but I expect their Cinderella tale will end. The spread line is unsurprisingly high, and I'm not sure this will be a high-scoring matchup, so I'm more inclined to pick the under 135.5 points market here.
Texas A&M vs. Notre Dame
Like the other top seeds, the defending champion Notre Dame has also looked very impressive so far. Jessica Shepard, Brianna Turner, Jackie Young, and Arike Ogunbowale all reached double figures in both games.
This foursome has led the Irish to a total of 183 points and will be looking to increase their respective tallies against the Texas Aggies in Chicago. Ogunbowale and Young, in particular, have been a joy to watch and are definitely among the most exciting players in the tournament.
Texas will know they are big underdogs here but will not go down easy. The team boasts an elite shooter of their own in Chennedy Carter and will be hoping she can hit some of her trademark improbable shots.
A matchup between Ogunbowale and Carter is what the NCAA tournament is all about. I hope we're in for a treat and that the Aggies can hang on in this one. However, based on the sheer quality and depth of the Notre Dame roster, it would be unwise to predict an upset here.
The line may seem high, but the Irish are the second-highest-scoring team and are firmly locked on retaining the title.
NC State vs. Iowa
NC State looked impressive in the second round against Kentucky, but the team also has some glaring problems. Although their defensive game is solid on most nights, they commit too many turnovers and fouls.
I expect that Iowa will be looking to exploit this with their explosive fast-paced style on the court. The key for the Hawkeyes will be the performance of center Megan Gustafson, who finished the second-round matchup with Missouri with 24 points and 19 rebounds.
The Wolfpack will heavily rely on in-form guard Kiara Leslie, who has dropped 46 points so far in the tournament. It will be a very tight game, and the contrasting styles will make it one of the more interesting Sweet 16 games.
I think that Iowa will probably edge this one, but the best bet here is to choose the under line market because neither team has been among the highest scorers.
South Carolina vs. Baylor
South Carolina (+14.5)
-110
Baylor is on a 24-game winning streak and has scored 197 points in their two March Madness games so far. They absolutely destroyed the ACU Wildcats in the first round, and what was expected to be a closer game against California in the second round actually wasn't.
The trio of Lauren Cox, Kalani Brown, and Juicy Landrum again combined for 38 points, and Chloe Jackson added a further 18. These are the players that the Lady Bears will look to for providing the spark again.
South Carolina indeed possesses depth at the guard position, but even with the great performances of Te'a Cooper and Tyasha Harris at both ends of the court, it will be an absolute Herculean task to stop the Baylor steamroller.
Given the results from the last two rounds, I think that the spread line is reasonable, and I'm picking the Lady Bears to cover it. They are on a mission to decimate everyone in this tournament, and I don't see how the Gamecocks will be able to stop them.
Wrapping It Up
This concludes my look at the Women's March Madness Sweet 16 bracket. I think there are quite a few decent opportunities to make some money here, so I can't wait for the games to start.
If you want to explore further betting options for this year's NCAA basketball tournaments, head over to our March Madness game picks page, where you can find all our latest predictions.
Enjoy the action, and good luck with your betting!