Survivor: Winners at War – Odds and Prediction for Who Wins

Season 40 of Survivor has been rather turbulent. That's to be expected when you're dealing with all former winners, as everyone in this competition has the ability to out-wit, out-play, and out-last.
It also means everyone is capable of deception, which Denise Stapley showed at the highest level only a couple of episodes ago.
She has a massive target on her back, yet she's still alive in the game thanks to earning immunity last week.
Tony Vlachos is also very much alive and is the current favorite to win Survivor: Winners at War. While true, anyone preparing to make Survivor predictions or trying to bet on the show will want to consider a few things.
For one, the lingering impact of the Edge of Extinction is already being felt with the return of Tyson Apostol.
Bettors also need to keep in mind that several players have shown themselves to be huge threats, while the full merge to Koru means things are officially getting very real.
To gauge how to bet on Survivor, let's take a look at the Survivor 40 updated odds following episode 8 and see who deserves a look as a potential winner.
Survivor: Winners at War Odds to Win
Vlachos remains the heavy favorite, and with each passing week, his odds get better and better. It's a negative for anyone looking to bet on him to win, however, which means if you like him, now is the time to act.
He certainly could win this thing, but he isn't alone in terms of viable contenders. Four other tribe members have Survivor betting odds at +900 or better, while Tyson Apostol's return to the game makes him an interesting sleeper.
Let's take a closer look at the top threats to win season 40 of Survivor before coming to a conclusion.
Top Survivor 40 Favorites
Vlachos obviously stands out as a legit contender. He is as confident and as connected as anyone in this game, and he has the ability to dominate both physically and mentally.
The fact that we're dealing with one tribe does complicate things a bit, especially when you consider Jeremy Collins and others have at least floated the idea of taking Vlachos out.
While Vlachos is the top dog right now, everyone has to know that, which means it could be time for some tribe members to rise up and shake things up a bit.
Both Michele and Sophie have proven to be great strategists, while Sophie has wisely been concerned with some of the more powerful members.
These two women feel like interesting favorites that could stage the upset, and they both have proven in their own winning seasons what they're capable of.
Best Survivor: Winners at War Sleepers
The return of Tyson can't be ignored. Not only have we seen someone make it out of the Edge of Extinction and win Survivor before, but Tyson is also just a great player in general.
Bettors always need to be mindful of great strategists, especially when they can carry themselves by winning challenges.
Collins can also do that, but he and Stapley fall into the same category; they're powerful, smart, sneaky, and have proven their worth. They also just seem to have massive targets on their backs.
We are at the point of this game where your path to this point is going to be critiqued, and if you make it to the final three, you need to worry about how your narrative holds up against the competition.
Stapley has one of the best blindsides in Survivor history, so if she makes it to the final, she has two things going for her; that huge move and somehow surviving that far.
That makes her a major threat to be knocked out in the not too distant future, but all things considered, she's just an amazing value.
Tyson's story is also interesting, as he got banished to the Edge of Extinction, yet here he is, alive and well. If he can make it to the final three with people now potentially overlooking him a bit, one could argue his road to the end is mighty impressive.
Collins has largely been riding the coattails of Vlachos, so he could be the catalyst that really changes this game. He probably needs to step up and play a hand in taking down Vlachos if he wants to win, and if he does that (and survives it), he'd be a tantalizing bet at this price.
Who Will Win Survivor Season 40?
The odds tell you it'll be Vlachos, but this is an unpredictable game, and +125 isn't enough to get me excited.
I doubt anyone is betting serious money on Survivor, but either way, it doesn't feel great to take on risk in such a volatile setting and get such little in terms of reward.
Due to that, I'd be looking elsewhere. Vlachos has to have a huge target on his back right now, and if he's ever going to get blindsided, it's going to come soon.
Jeff Probst has gone on record in saying this is the best season of Survivor yet, and that'd certainly help make that claim a little less hyperbolic.
All things considered, I still like Michele and Sophie the most.
They both have some assets to use yet, and they have a decent alliance. There are whispers that Adam Klein could be next on the chopping block, while big players like Vlachos, Stapley, and Collins could also all be at risk.
Considering he was the 5th player voted out, it also wouldn't be that crazy to see Tyson knocked back out of the game.
Overall, I'd seek value, and in my Survivor 40 predictions last week, I saw a clear path for Sophie Clarke to return elite betting value. I'll stick with that pick and hope she can make some sneaky moves while staying in the game for another week.
For more reality TV betting help, check out everything we have to offer at our entertainment betting blog.
AUGUST
Casino of the Month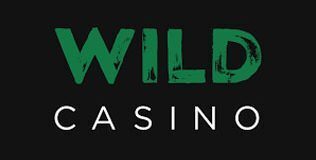 Welcome Bonus
250% up to $5,000
Read Review
Visit Site