Survivor 41 Odds Update Heading into Episode 6

Episode 5 featured another player being sent home, changing up the odds yet again.
Our list of contestants is getting shorter and shorter as we get closer to the end of this season.
You can bet on who will win Survivor 41 on BetUS, where I will be pulling the odds from. Let's break down what the odds look like at this point in the season and who looks like a good bet.
Survivor 41 Odds for the Outright Winner
Genie Chen (ELIMINATED)
+1800
Deshawn remains at the top of the leaderboard for this week, as the Luvu tribe has been dominating competitions and staying away from tribal council.
In fact, Heather and Erika are right behind Deshawn on the odds leaderboard and they are also in the Luvu tribe.
Tiffany comes in after the Luvu trio from the Yase tribe, but the odds start to get way longer after her. Her tribemate Xander follows her but with double the odds of Tiffany's. Evvie and Liana come after Shantel to finish out the Yase tribe.
Shantel and Ricard are the only two people left from the Ua tribe, as they have been losing competitions left and right and sending everyone home.
Ignore Genie's odds and do not pick her, because she was sent home at the conclusion of episode 5.
Naseer, Danny, and Sydney conclude our rankings and are all from the Luvu tribe as they have the largest tribe here by far.
Should You Bet on Any of the Top 4?
In short, my answer here is no. Unless you placed a bet before the season started where the odds weren't as crazy.
Deshawn was my pick heading into the 1st episode, so it is good to see that he is at the top of the leaderboard right now. He seems to be one of the voices from the best group, which makes him a good choice to win.
With that being said, I would not place your bets right now. There is still a decent amount of time left and Deshawn has been trying to purposefully throw challenges.
He has made some of his teammates feel uncomfortable with that idea, just to try and vote Erika out. If that plan works in Deshawn's favor, it would not be great to place a bet on Erika right now.
She is not trusted by Deshawn, and he wants to vote her out and won't even wait a couple more episodes. She has a lot of work to do to gain some trust from her tribemates.
Heather had a meltdown at one of the competitions and looks to be the weak spot of the Luvu tribe. She couldn't complete the challenge and she fell to her knees and started crying even though her fellow tribe members were being supportive about it.
If Luvu has to go to tribal council, Heather could be looked at as the weakest competitor and sent home.
Tiffany got off to a very bad start in the show and almost got voted off early on. After that, her alliance with the girls has carried her for a while.
She might make it a couple more episodes but if the girls get rid of Xander in the Yase tribe, they are going to have to break up their girl alliance.
Best Value Picks
I am a big fan of the middle of the pack at this point in the season. The top 4 competitors on the leaderboard haven't made any super solid moves to cement their path to their win.
I would strongly recommend betting someone with super profitable odds at this point of the season, because there is still a lot that can happen.
For example, Xander has an uphill battle in the Yase tribe with being the only guy. But, as we have seen from the Ua tribe, there could be a ton of eliminations focused elsewhere.
Luvu tribe has a ton of people left in their tribe, which could make for a lot of back-to-back eliminations. The Ua tribe has just two people left in Shantel and Ricard, and they might be back in the elimination yet again.
Evvie (+1200)
Evvie is a smart player in this game. She clearly had a strong game plan coming into the competition and she is executing it well.
She knows how to navigate through the tribal council discussions before they even happen and has been routinely splitting the group with her in the middle. That way she is not the focus and is safe either way.
She has strong numbers with being in the girl's alliance, but she can also vote with Xander who has an extra vote.
She also went on a journey with Deshawn and gave him some extra power in exchange for a potential alliance member later in the game.
She has set herself up for success and looks to be a strong contestant moving forward. She also has more profitable odds than the first 6 other Survivors.
Liana (+1600)
Liana is another member of the girl's alliance in the Yase tribe. She hasn't made any bad moves and is a strong competitor in the challenges.
She could be looked at as a valued member moving forward, as people think about who they need in their group moving forward.
She also went on a journey with Shantel and gained an extra vote there. Her and Shantel also made plans to stick together moving forward if there was a tribe mix up.
Danny (+2000)
Danny has been laying low in the Luvu tribe, but has been a big part of why they are winning their competitions.
He might have a weak spot in his game because he seems like he might trust someone a little too much and that might come back to hurt him.
Earlier this season he went on a journey with J.D. and Xander and protected his vote, while the other two risked it and gained an extra.
If he can make the right decisions in this game, he could make it all the way to the end. His athleticism and truthfulness can be a reason why people won't vote him out.
Betting on Survivor 41 After Episode 5
With all that has happened this season, there is still a lot of time left. The top contestants haven't solidly set themselves apart from the rest of the group yet.
In fact, you could make the case for all of them to be voted off sooner rather than later.
That is why you should look at more valuable picks at this point in the season, because voting on the top 4 won't even get you a huge return anyways.
Make sure you catch episode 6 on Wednesday, as we are going to find out the next player to be eliminated. We could also see a tribe switch with the lopsided numbers across the three of them.
Still a lot of time left to place your bets for the winner of Survivor 41, so make sure you do so sooner rather than later!
For more advice on how to approach the rest of the season, check out this Survivor betting guide.
September
Casino of the Month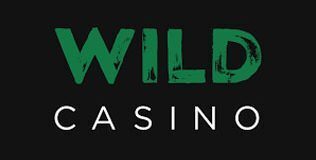 Welcome Bonus
250% up to $5,000