Survivor 40 Betting Update After Episode 7 – Latest Odds, Contender Analysis, and Prediction

Another episode has come and gone for the 40th season of Survivor. The iconic reality TV competition show has gathered some of the best former Survivor winners, and they've been duking it out for seven episodes.
Through all the madness, some legendary names like Boston Rob and others have been sent off to the Edge of Extinction, while others have opted to call it quits.
Whether you're into the show or not, you can profit off it if you can predict the Survivor 40 winner.
I'm not here to provide spoilers to those who don't want them in this Survivor 40 betting update, but after the intro, all bets are off.
Right now, Tony Vlachos pulls in as the heavy favorite thanks to several different factors, but there is reason to believe he may not last until the end.
To get a good idea as to which contestant you should bet on at the best Survivor betting sites, let's check out the latest Survivor odds, analyze the top contenders, and come away with an ultimate prediction.
Latest Survivor 40 Odds
As noted, the boisterous Vlachos is in the lead at the moment. He has a lot going for him, but he's also a clear threat to win. If his loyal alliance isn't already thinking of betraying him, it may only be a matter of time before they do.
Even if you like Vlachos to make it to the final, there's still no guarantee the tribe votes him as the winner. His odds also aren't giving you a whole lot back, so it may pay to think a bit outside the box.
Survivor 40 Favorite – Tony Vlachos (+125)
Vlachos is the favorite for several reasons. As a contestant, he's a good athlete, confident, charming, and has great experience. He can talk circles around other people, he strategizes well, and if all else fails, he can keep himself alive through challenges.
Not everyone can say the latter, much less all of it. Vlachos makes perfect sense as the favorite to win Survivor 40, but it also is logical to go against him.
For one, a breakdown of Tony Vlachos details how he can be pretty reckless. That can include strategy, trash talk, and/or rubbing his alliance the wrong way.
If the top entertainment betting sites and the fans see how much of a threat he is, it's likely his tribal members do, as well. Even within his own alliance, Jeremy Collins has also been vocal about how big of a threat Vlachos is.
In episode six, this went further with Kim, Denise, and Jeremy all pondering a big move against Vlachos.
Vlachos can still make it to the final three and win if he isn't blindsided. However, this entire season has been about the big dogs being brought to their knees, so Vlachos at +125 isn't as appetizing as betting on him a few weeks ago may have been.
Top Challenger to Vlachos – Sophie Clarke (+750)
The odds suggest it's Michele Fitzgerald, but I don't buy it. She has a really volatile situation brewing with ex-boyfriend Wendell Holland, who she also gave one of her fire tokens.
I'm not saying she can't get to the final or win, but also working against her is the fact that she isn't high on the pecking order in her own tribe.
Natalie Anderson is also presently located at the Edge of Extinction, so I'm not sure why we need to be investing time and money in her over other viable candidates.
Clarke offers the next-best odds and so far is flying somewhat under the radar despite some good strategy. She earned two fire tokens from Yul Kwon before he was sent packing in the last episode, while the volatile Holland could be her ticket to prolonging her stay.
The social strategy aspect is there with Clarke, who has built a good alliance with the women and also played a hand in taking out Boston Rob. She also has a missing idol that everyone is looking for, which tells us two things; nobody really views her as a threat yet, and she's out-smarting them at the moment.
Not convinced of her prowess in the mental game? Clarke also grabbed hold of immunity thanks to her smarts during a puzzle challenge.
Survivor 40 Sleeper – Denise Stapley (+5000)
Nobody has a bigger target on their back than Stapley, who is set to enter the merge as priority number one for some people. That's thanks to her social strategy but also due to pulling one of the bigger moves of the season in blindsiding Sandra two episodes ago.
The move was so damaging that it even had Sandra quit upon arriving at the Edge of Extinction, but it also puts Stapley at risk.
True, but her skills and mental edge are obvious, and once the merge hits, she won't be in quite the same predicament that she is right now. That will offer an opportunity to isolate herself by winning challengers, finding an idol, and/or strategizing new alliances.
Her route to winning is crystal clear; she's already done enough to give herself a shot. If she can now crack the top three as public enemy #1, few could vote against her.
That makes her a poor bet in terms of safety, but at these +5000 odds, bettors need to give her some thought.
Summary
Vlachos is a fairly safe call, but his price doesn't bring enough back. This is Survivor, too, so the favorite isn't always the right call.
It's possible his own tribal members won't vote him out yet, but once the merge hits, what stops everyone else from taking out the most visible threat? That's enough to keep me off of Vlachos, as his odds just aren't that inviting.
I'm not sure I'd swing for the fences with Stapley at +5000, either. She's a great value pick, and she has the smarts to go the distance, but she has even more working against her than Vlachos.
Instead, I'll go straight down the middle and roll with Clarke, who still offers a really nice price and has the social strategy and alliances to pull off the shocker. That, plus her idol and the fact that nobody is really afraid of her yet.
There is still a good deal that needs to happen before we can feel good about our Survivor bets. Keep tabs on how things change with the latest odds and predictions at our entertainment betting blog.
AUGUST
Casino of the Month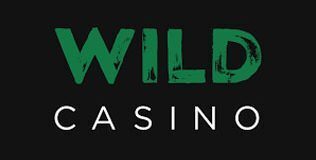 Welcome Bonus
250% up to $5,000
Read Review
Visit Site