Super Bowl Squares 2022 – Odds and Best Bets for Super Bowl 56

Super Bowl Squares is among the most popular Super Bowl games to play with your family, friends, and co-workers. Every person gets a square with a number for the Cincinnati Bengals and Los Angeles Rams.
The goal is to have both teams' final scores correct. For example, if you have Rams 3 and Bengals 7, you're hoping for a 13-7 victory for the Rams.
Before we talk more about Super Bowl Squares, make sure you check out the Super Bowl 56 betting guide. Typically, we don't see odds for Super Bowl Squares, but Bovada hooked us up this year.
Let's check them out.
Super Bowl Squares 2022 Odds
This represents the top 10 options for Super Bowl Squares in Super Bowl 56. The top Super Bowl betting sites will give you many options, but these focus on Super Bowl Squares.
I'm sure most have been able to figure this out, but each score comes in a pair. It's essentially five options, with two choices. The top three options stand out, as we see a lot of sevens, zeros, threes, and fours.
We'll talk more about it later, but those are among the most common ending scores for any NFL game.
Looking at past Super Bowls, the last time we saw one of the favorites hit was in Super Bowl 50. The Denver Broncos won 24-10 over the Carolina Panthers. Last year, the Kansas City Chiefs had a 9.
Since we have pairs, I want to combine the two choices and talk about the top-five options for Super Bowl Squares.
Rams 3/0 Bengals 0/3 (+2500)
The best way to approach a Super Bowl Square is to go with an option that can hit on multiple levels. The number three is an excellent example because we see it on three different levels.
We probably won't see a team score three points, but the Los Angeles Rams did it in Super Bowl 53. Aside from that, you have a popular score of 13. This is a bit low-scoring, but it could happen.
Honestly, 23 isn't a very common score, but it might be more likely in Super Bowl 56, especially for the Cincinnati Bengals.
This score would likely require two touchdowns and three field goals. This postseason, we've seen the Bengals kick many field goals. Rookie Evan McPherson is a reason Adam Haynes believes the Bengals can win Super Bowl 56.
#Bengals kicker Evan McPherson is now 12-12 on FGs in the playoffs including two game-winners.

The 12 FGs are the most made FGs in a single postseason without a miss by any player in NFL history.

And he's doing it as a rookie. What a legend. pic.twitter.com/WtoMOppdVn

— Ari Meirov (@MySportsUpdate) January 30, 2022
How about all the close games this postseason? A 13-10 or 23-20 score wouldn't surprise many. It'd take a few field goals from both sides, but that's nothing unusual.
Believe it or not, the Rams have not had a score ending in three all season. However, zero has been one of their most common scores. Going back to the regular season, they achieved that in six of their last eight games. They scored 30 and 20 three times each.
Cincinnati lost 26-23 in overtime against the San Francisco 49ers in Week 14. That's the only time they ended with a zero or three in the regular season or postseason. Four of their opponents' scores ended with a zero.
Honestly, I'm not sure how I feel about taking this option. The common scores are there, but there's something for past data, and it doesn't side for the Bengals.
Los Angeles might bring it home with 20 or 30 points, but don't count on Cincinnati.
Rams 7/4 Bengals 4/7 (+2500)
It's never a bad idea to go with an option that coincides with the amount of a score. Technically, you score six points for a touchdown, but it's rare to see a missed extra point. Therefore, most people associate a touchdown with seven points.
Two touchdowns will give you the score that ends in four. Honestly, both these options are great on multiple levels. We know 14 and 17 are standard scores, but we typically see 24 and 27. It's a bit high scoring, but 34 is one of the most common scores between 31 and 40.
If you aren't as familiar with the scoring in the NFL, check out the guide to playing Super Bowl Squares.
We talked about the Los Angeles Rams consistently producing 20 and 30 points, but many scores end in four or seven.
Check out their points in their first three games.
Week 1: 34
Week 2: 27
Week 3: 34
Do you want to know what's crazier? The Cincinnati Bengals hit this mark in their first four games. They scored 24 three times and 17 in Week 2.
Surprisingly, they only hit that mark two more times, both coming against the Kansas City Chiefs.
Neither of these teams scored seven or 14 points this season, so we're likely looking at 17, 24, 27, or 34 points. The competitive nature of the postseason makes a 27-24 score look appealing. That was the score of the AFC Championship Game.
It might not give us the best value, but this seems like the top pick for a Super Bowl Square. A 24-17 wouldn't surprise me either, but I also expect more than one field goal from the Bengals.
If you get to pick, this would be my first choice.
Rams 7/0 Bengals 0/7 (+2500)
We return to a familiar score with zero and seven. We talked about both options with other scores, but now, it's time to combine the two. I can't imagine we'll see a 7-0 game, so we can immediately rule that out.
I guess 10-7 is possible, but that seems awfully low-scoring. It wouldn't surprise me if one team scored 10 points. The Los Angeles Rams scored 10 points in their Week 10 loss to the San Francisco 49ers.
The Cincinnati Bengals didn't score below 15 points this season, but they held three opponents to 10 points. As we move up in points, we find multiple appealing options. I'd say the following scores are on the table.
That last score might be pushing it a little bit, but maybe we see a high-scoring game. Los Angeles scored 37 points in a Week 14 victory over the Jacksonville Jaguars.
I love this option because it brings at least one field goal into play.
We talked earlier about Evan McPherson's great postseason, but we focused on the score ending in zero. Two field goals would get him to 27, while three field goals with three touchdowns would give the Bengals 30 points.
I talked about Los Angeles' tendency to produce a score ending in zero and seven. But what about their opponent? They allowed that mark seven times, including their last two games.
I'm starting to see a trend with the Rams. They typically have games with many common scores instead of the Bengals. They've been all over the place this season.
This seems like a quality option for your Super Bowl Square. The Bengals are a bit boom or bust because they didn't have a score ending in zero all season. This option would count on them scoring 17 or 27 points.
Rams 4/0 Bengals 0/4 (+2800)
We're starting to run out of things to talk about with these repeat scores, but we can check out the different combinations. This is the third time we're talking about a scoring ending in zero, while four makes its second appearance.
Honestly, I'm not sure if we can talk about zero anymore, so let's focus on four. The 14, 24, and 34 all represent decent options. The first one doesn't seem likely, but 24 and 34 are within the range of outcomes.
Let's see which games each team scored 24 and 34 points.
| | |
| --- | --- |
| Los Angeles Rams | Cincinnati Bengals |
| Week 1: 34 | Week 1: 24 |
| Week 3: 34 | Week 3: 24 |
| Week 18: 24 | Week 4: 24 |
| Wild Card Round: 34 | Week 6: 34 |
| | Week 17: 34 |
I said 14 doesn't seem likely, and the stats back it up. We saw both teams hit this mark early in the season, then not until late in the season. Each team achieved the mark in a three-week span.
Again, we've gone over the Rams and Bengals allowing a score ending in zero this season. We can go over their opponents' score ending in four. The Rams allowed 14 and 24 points in their first three games, but nothing since then.
Cincinnati allowed 24 points twice, including the AFC Championship Game against the Kansas City Chiefs. The New York Jets scored 34 points against the Bengals in Week 8.
Any option with a zero involved worries me because of the Bengals. I don't know why, but they haven't hit that mark all season. Even so, it wouldn't be a surprise if they used a couple of field goals to score 20 or 30 points.
This isn't a bad option, but I have a few ahead of it.
Rams 7/3 Bengals 3/7 (+3000)
Our final top contender features three and seven. It makes sense a top Super Bowl Square features these scores because they represent the best ways to score. Saying that, does anyone expect a 7-3 score?
That's not likely, but we move into the second and third levels and find more popular options. There are 17-13 and 27-23. We could see one team reach 37 points, but 37-33 isn't a typical score. Of course, we could see any combination, but I've been all over the close score theme.
The Los Angeles Rams offense has been potent throughout the postseason. Would it surprise anyone if they put up 27 or 37 points? Okay, 37 might be a little high, but it's within the range of outcomes.
I feel like we've talked about all the Rams' common scores, so it might not surprise people to know the Rams haven't had a score ending with a three this season. It hasn't been much better with seven, as they hit it twice all season.
The Cincinnati Bengals only have one game ending in three. They scored 27 and 17 in the first two weeks, respectively, but didn't hit that mark until the AFC Championship Game.
Now, let's check out the times each team allowed one of these scores.
| | |
| --- | --- |
| Los Angeles Rams | Cincinnati Bengals |
| Week 4: 37 | Week 7: 17 |
| Week 5: 17 | Week 11: 13 |
| Week 13: 7 | |
| Week 14: 23 | |
| Week 16: 23 | |
| Week 18: 27 | |
| Divisional Round: 27 | |
| NFC Championship Game: 17 | |
It looks like Los Angeles has been allowing a score ending in three of seven all season. It's a different story for the Bengals, as their opponent has only hit that mark twice. Will we see that make a difference in Super Bowl 56?
Predicting the Top Super Bowl Square in 2022
These Super Bowl Squares represent the most common scores for each team. We also saw a few common options for one team and rare for another. With that in mind, the Rams 7/4 and Bengals 4/7 is my favorite pick.
This option stood out to me because it was the only one where both teams hit it consistently throughout the season. It works out perfectly with my prediction of a close game. I think the most likely outcome is a 27-24 victory for the Rams.
Now that you have the top options for Super Bowl Squares in 2022, check out our free printable sheets for Super Bowl Squares.
September
Casino of the Month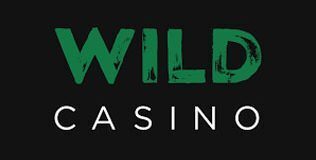 Welcome Bonus
250% up to $5,000