Hide Bonus Offers
| | | | | |
| --- | --- | --- | --- | --- |
| #1 | BetOnline Sports | 60% Up To $1,000 | Visit Site | BetOnline Sports |
| #2 | Bovada Sports | 50% Up To $250 | Visit Site | Bovada Sports |
| #3 | BetUS | 125% Up To $2,500 | Visit Site | BetUS |
| #4 | Everygame | 100% Up To $500 | Visit Site | Everygame |
| #5 | MyBookie | 100% Up To $1,000 | Visit Site | MyBookie |
Super Bowl Betting in Texas – How and Where to Bet in 2021

The 2021 Super Bowl is almost here and I'm sure that many Texans will try to win money by gambling on the big game.
Betting money on the Super Bowl is a great way to add even more excitement to the clash even if your favorite football team is not playing.
The problem is that Super Bowl betting in Texas is not that easy. Your options are limited compared to some other places in the US. But that doesn't mean you should give up!
There are several reputable online sportsbooks that offer Super Bowl betting. I explore them and your other opportunities in this post.
Before I get to the details, here are the best Super Bowl betting sites for Texas in 2021 for those of who you want to jump straight to the action.
All of these sites are either mobile compatible or offer apps for betting on the Super Bowl. If you want to place your real money football bets on the go, they have you covered.
How to Bet on the 2021 Super Bowl in Texas
I'm sure that many of you wonder where to bet on the Super Bowl in Texas and get the best value.
The simple answer is that using an online sportsbook is the safest option that also will bring the highest return for your real money wagers.
Joining any of my recommended NFL betting sites is a great idea, especially as they also work on mobile devices. There's nothing to download to use their betting apps as they have mobile-responsive websites that simply adjust to your phone or tablet.
You get the all the same features for betting on the Super Bowl online and you don't even have to install anything!
Let's move on to some more details about my favorite Super Bowl betting sites that accept Texas players.
I'm pretty sure you'll love these online gambling sites just as much I do!
Why MyBookie is the Best Texas Super Bowl Betting Site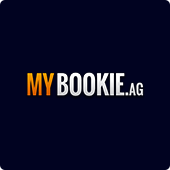 MyBookie was founded in 2014 and has built quite the reputation of working with US bettors ever since, including those in TX.
This online sportsbook offers a huge welcome bonus that can boost your bankroll by up to $1,000 and is one of the safest sites to bet on football online.
Every NFL game is available and the odds are great. MyBookie goes the extra mile when it comes to the playoffs and beyond, which is why it's my top site for Super Bowl betting online in Texas.
The number of props at your disposal is insane, the prices are higher than the industry average, and there are exciting contests for even more ways to win money betting on Super Bowl 55.
You can see for yourself or read our complete review for more information about gambling online with MyBookie.
Getting Started With Online Betting Sites
Even if you're not experienced with online sports gambling, it's really easy to get started at MyBookie or any of the trusted TX betting sites.
Here are the steps you need to follow to place your real money Super Bowl 2021 bets online.
Pick a Super Bowl Betting App or Site
The first thing you need to do is choose an online bookmaker.
I recommend that you go for one (or more) of the top-rated Texas Super Bowl betting sites I mentioned so far, but you could try to find one on your own.
If you decide to do that, make sure to evaluate the following criteria at the very minimum.
Safety and security
Super Bowl 55 betting odds
Bonuses and promotions for NFL gambling
Payout speed
Open a New Account
Once you have found an online sportsbook that you like, it's time to open an account. You will be asked to fill in some personal details like your name, country of residence, and similar.
You will also have to pick your login credentials, including username and password.
The process only takes a couple of minutes from start to finish.
Deposit Money
Before you start betting on the 2021 Super Bowl for money, you will have to make deposit. Most Texas betting sites online offer several options to their customers.
They work with mainstream credit and debit cards, person-to-person transfers, Bitcoin and other crypto, or wire transfers.
Use the most suitable one to fund your account and don't forget to grab your welcome bonus at this point.
Make Your Super Bowl 2021 Bets
At this point, nothing stops you from betting on Super Bowl LV from Texas.
Go through all the different markets and go after the ones you like the most.
The leading online gambling sites offer all traditional options, as well as a ton of Super Bowl props related to the halftime show, the commercials, the broadcasters, and many more.
Withdraw Your Winnings
If you win money by betting on the 2021 Super Bowl, you will want to withdraw your cash and spend it. You can do that using the same banking method you deposited with, in most cases.
The money should reach you within a week or so for most options, and much faster if you decide to use crypto.
Other Options for Texas Super Bowl Betting
If you are looking for 2021 Super Bowl betting in Texas that doesn't involve real money gambling apps or sites, you're going to have a hard time. There are no legal land-based options available.
Some private sportsbooks or personal bookmakers might be willing to take your action, but they are illegal and there's a high chance you could get scammed.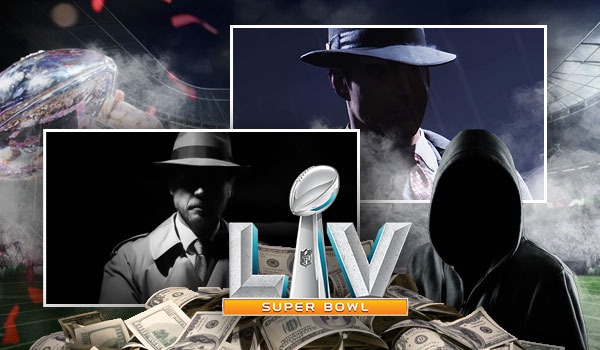 A more viable alternative would be to cross state borders and gamble on Super Bowl LV from some of the neighboring states.
You can find some land-based bookmakers and casinos that offer NFL betting with real cash in New Mexico and Arkansas.
Going south to Mexico and using some of the local casinos to bet on the Super Bowl is another option.
Why Texans Should Bet on the Super Bowl Online
There's little doubt that the best option for real money Super Bowl betting in Texas is to use online sportsbooks or mobile betting apps.
The obvious reason is that there are no legal alternatives within the state, but that's not all.
There are the main advantages of betting on the 2021 Super Bowl online in Texas.
Security – The best TX Super Bowl betting sites are safe thanks to their legit online gambling license and strong reputation.
High odds – The Super Bowl 55 odds at the leading betting apps and sites there are excellent.
Variety of markets – You can find all sorts of Super Bowl prop bets on top of the traditional markets.
Bonuses and promotions – All of the top football sportsbooks online offer rewarding promos and bonuses for Texans.
Convenience – You don't have to leave your home to place wagers and you can bet on Super Bowl 2021 at any time from your phone or tablet.
If you do decide to do your Super Bowl betting online, I have several tips that can help you win money.
Take Advantage of Bonuses and Promos
One of the biggest perks that come with online Super Bowl gambling is the valuable bonuses and promotions at your disposal.
Let's take a look at the welcome offers of the top sportsbooks on the web.
As you can see, there are thousands of dollars up for grabs just in welcome bonuses that are open to TX customers.
If you add the many contests, reload bonuses, and other promotions for Super Bowl 55, you should be able to find loads of extra value.
Use Crypto for Betting on Super Bowl 2021
Using cryptocurrencies is the best option when it comes to online betting on the Super Bowl from Texas. It's the best option for gambling online, period.
The sportsbooks offer flexible limits and most of them don't charge any fees.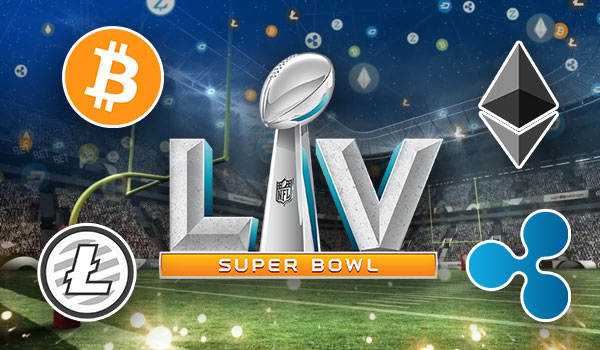 You can enjoy plenty of exclusive bonuses for football gambling that are larger than the usual offers.
The payouts with Bitcoin and other digital coins are much faster than anything else, too.
If that sounds appealing, make sure to check my post on how to bet on Super Bowl 55 with crypto.
Use Multiple Betting Sites and Line Shop
In order to truly maximize your returns from online wagers on Super Bowl 55, you should join multiple sports betting websites or mobile apps.
This gives you access to more markets, as well as better lines and higher odds.
Even a couple of percentages or half a point could make the difference between winning and losing when all is said and done.
Avoid Props That Are Down to Pure Luck
There are plenty of Super Bowl props offered by the leading real money betting sites that you should avoid.
Wagers like the outcome of the coin toss are entirely down to luck and there's no way to find an edge over the bookmakers.
Unless you simply want to have some mindless fun and intend to place cash you can afford to lose, you better stay away from them.
Texas Gambling Laws and Super Bowl Betting
Many US states have adopted new gambling laws since the Supreme Court struck down the federal ban on sports betting a few years ago. Texas is not yet among them.
There have been some disputes on the matter and the expectations are that TX will eventually introduce new legislation that allows legal betting on football and other sports.
In the meantime, you don't have brick-and-mortar sportsbooks in Texas.
You can gamble in some tribal casinos, there's the state lottery, and pari-mutuel betting on horse racing is allowed, but that's pretty much it.
On the bright side, there's no law that explicitly forbids sports betting online in Texas.
That's why I recommend that you try the Super Bowl betting apps and sites in this post. They operate under a legit gambling license from the territories where they are based and all accept Texans.
Texas Super Bowl History
Texas has a rich history when it comes to football and the Super Bowl. The state has hosted the big game on multiple occasions and has two NFL franchises right now.
Let's take a deeper look at the connection between Super Bowl and Texas.
Super Bowls Held in Texas
There have been four Super Bowls held in Texas and here's how they unfolded.
| | | |
| --- | --- | --- |
| Year | Winner | Runner-up |
| 1974 | Miami Dolphins | Minnesota Vikings |
| 2004 | New England Patriots | Carolina Panthers |
| 2011 | Green Bay Packers | Pittsburgh Steelers |
| 2017 | New England | Atlanta Falcons |
One guy that loves playing Super Bowls in Texas is Tom Brady, I can tell you that! The legendary quarterback won two of his six rings in the state.
Another interesting fact is that all Texas Super Bowls played in the 21st century have been very close and were decided in the dying minutes. The last one even went to overtime.
Dallas Cowboys
The Dallas Cowboys are the older and more successful Texan franchise in the NFL.
The organization has been around since 1960 and has a long list of trophies, as you can see below.
Super Bowl Titles: 5 (1971, 1977, 1992, 1993, 1995)
Conference Championships: 10
The franchise has failed to deliver major titles in the new century, though, despite some decent seasons in the 2010s.
The Cowboys looked mediocre in 2020, finishing with a 6-10 record, and need to find a spark if they are going to compete next season.
Houston Texans
The second NFL organization from Texas was founded in 2002 and has won the AFC South Division six times since.
The problem with the Houston Texans is that they are yet to win a conference title and reach the Super Bowl.
They had an atrocious 2020 season and their promising quarterback Deshaun Watson has requested a trade which could lead to one of the biggest NFL deals in recent years.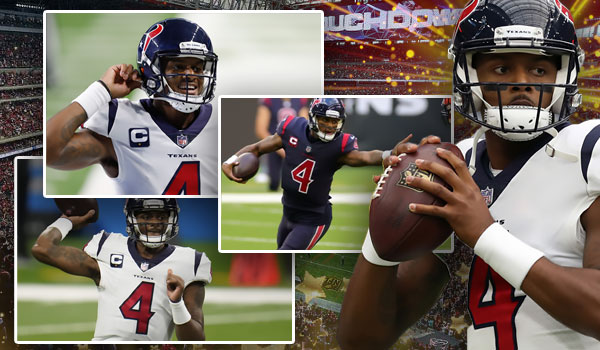 Many teams seem interested in a potential trade and the question is if the Texans will play their cards right.
They need to get a good return if Watson goes, or they risk a bad streak of losing seasons in the near future.
Drew Brees
It's ironic that a Texas native like Drew Brees has never played for a franchise from the state.
The quarterback has a Super Bowl victory and a Super Bowl MVP award to his name, as well as impressive stats for his long NFL career.
Here are some of Drew Bees' records.
Most career passing yards
Most career pass completions
13x Pro Bowl
Most consecutive games with a touchdown pass
Most 5,000 yards passing seasons
Brees is certainly a future Hall of Famer and he led the New Orleans Saints to the NFL Playoffs in 2020.
The main is a living legend and it's a shame that he spent his career at non-Texas organizations.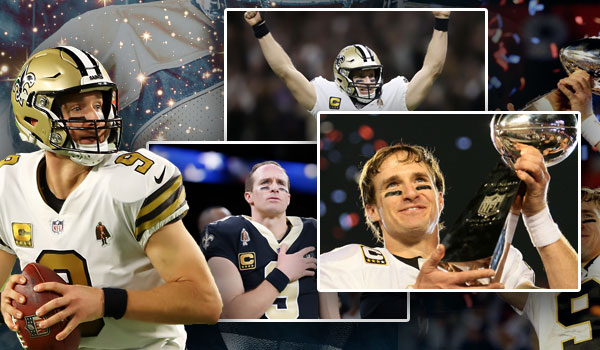 Top Tips for Super Bowl Betting in 2021
I hope that my post helped those of you looking for the best Super Bowl betting sites for Texas in 2021.
I already gave you a few tips to improve your chances of winning money when wagering online. Here are some more before I finish up.
Don't listen to the hype

Super Bowl 55 features Tom Brady and Patrick Mahomes which is enough to drive everyone crazy. You will hear plenty of extreme opinions in the media, so make sure to stay objective and don't base your bets on hype alone.
Explore the vast range of prop bets

The leading online Super Bowl betting sites all have a ton of props. Take a closer look at them because the best wagers often are not the most obvious ones.
Follow the team news

Several important players from both teams suffered from injuries in the past several weeks. Some will return, others won't. Make sure you're aware of the latest news before you place your real money Super Bowl bets.
Stay within your budget

It's easy to convince yourself to place large wagers when gambling online, but please make sure you're risking only cash you can afford to lose.
If you want even more help betting on Super Bowl 2021 in Texas (or anywhere else!) our team has prepared plenty of useful posts.
Check this content out for expert advice on Super Bowl betting.