Updated Odds and Analysis for Super Bowl 57

The 2022 NFL draft has come and gone. Now, it's time to look ahead to the 2022 regular season. The 2023 Super Bowl odds give us a post-NFL draft update on the top contenders and sleepers.
Multiple teams have seen their Super Bowl 57 chances rise after a successful NFL draft. Unfortunately, it has gone the other way for a few teams.
The Super Bowl 57 odds will break down the top half of the NFL. Here are the updated Super Bowl 57 odds following the NFL draft.
Current Super Bowl 57 Odds
Los Angeles Chargers
+1400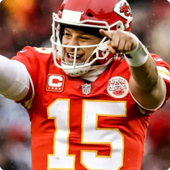 The latest Super Bowl 57 odds have the Buffalo Bills as the favorite. Buffalo was on the verge of beating the Kansas City Chiefs in the playoffs but lost in the Divisional Round. Speaking of the Chiefs, it's surprising to see them at No. 3.
In the last month, Kansas City's odds came down after trading Tyreek Hill. It'll be interesting to see if Patrick Mahomes and Travis Kelce can keep them in Super Bowl contention.
There is plenty of time in the NFL offseason, but the odds for Super Bowl 57 present much value. I'll talk more about my favorite Super Bowl 57 sleepers, but I have my eye on an AFC North team.
The AFC gained a lot of talent this offseason, but three NFC teams are near the top of the current Super Bowl odds.
The 2023 Super Bowl odds come from Bovada but feel free to shop around to find the best value.
Why Are the Buffalo Bills the Super Bowl 57 Favorite?
It wasn't long ago that the Buffalo Bills were consistently in the basement of the AFC East. Their misery ended a few years ago, and now the Bills are in a good position to win their first Super Bowl in franchise history.
Most people will say the Bills are the Super Bowl favorite because of their offense. Josh Allen and Stefon Diggs are a big reason for their Super Bowl 57 odds. However, I believe their defense sets them apart.
Check out their numbers from the 2021 season.
272.8 Yards Per Game (1st)
163.0 Passing Yards Per Game (1st)
109.8 Rushing Yards Per Game (13th)
17.0 Points Per Game (1st)
19 Interceptions (3rd)
Those numbers put them ahead of the Tampa Bay Buccaneers and Green Bay Packers. It certainly doesn't hurt that Buffalo's biggest competition lost their best wide receiver.
I wouldn't say the Bills were a big winner in the NFL draft, but they made a few solid additions. They selected cornerback Kaiir Elam with their first-round pick. He'll help the Bill secondary as Tre'Davious White recovers from a torn ACL.
Buffalo made a few offensive upgrades, selecting running back James Cook and wide receiver Khalil Shakir. Both players will give Josh Allen yet another weapon.
Those additions are nice, but the Bills' sixth-round pick was the best.
THE PUNT GOD IS OFF THE BOARD ?

SDSU's Matt Araiza is heading to Buffalo pic.twitter.com/LIKbuazyzM

— B/R Gridiron (@brgridiron) April 30, 2022
The Punt God is heading to Buffalo. There is a lot of buzz surrounding this pick, but who knows how much he'll play with the Bills' offense. It probably doesn't change the Bills' Super Bowl odds after the NFL draft, but it's good for the fanbase.
There's not much to dislike about the Bills' Super Bowl 57 hopes. They upgraded a top-five defense and have one of the best offenses. The 2022 NFL win totals have Buffalo going over 11.5 wins.
Teams That Moved Up after the 2022 NFL Draft
A combination of post-NFL free agency moves and the 2022 NFL draft allowed a few teams to improve their Super Bowl odds for 2023. Here is a breakdown of those teams.
Cleveland Browns (+1700)
Following the early wave of free agency, the Cleveland Browns were (+3500) to win Super Bowl 57. They had questions at quarterback and were well behind the Cincinnati Bengals and Baltimore Ravens.
However, that all changed when the Browns acquired Deshaun Watson. Cleveland gave up many draft picks, but they felt it was worth it for the 26-year-old quarterback. He didn't play last season, so here are his 2020 numbers.
70.2 completion percentage
4,823 yards
33 touchdowns
7 interceptions
Cleveland made the playoffs in 2020 but took a significant step back in 2021. Replacing Baker Mayfield with Watson makes them better than the 2020 team. And we can't forget about adding Amari Cooper ahead of free agency. That plays into their 2023 Super Bowl odds.
The Watson trade left the Browns without a first and second-round pick. Still, they upgraded their team with a trio of third-round picks.
They used their first two selections on defensive players, but I have my eye on wide receiver David Bell. Bell was a first-round pick in the early stages of the offseason.
Just a reminder New #Browns WR David Bell was the 2021 Big Ten WR of the year. pic.twitter.com/dfIWUx5nKr

— Tyler Johnson (@T_johnson_TJ) April 30, 2022
Last year, the Browns had Odell Beckham Jr. and Jarvis Landry as their top two wide receivers. They'll head into 2022 with Amari Cooper and David Bell.
Fourth-round pick Perrion Winfrey gives the Browns a solid contributor in the middle of the defensive line. Winfrey was the Senior Bowl MVP after recording two sacks. He'll give the Browns' defensive line another solid option.
Ultimately, Cleveland's Super Bowl hopes will come down to Watson. If he returns to his 2020 form, the Browns will be a top contender in the AFC. That's not a guarantee considering he missed a year and has to learn a new system.
The early 2022 NFL division odds have them as the AFC North favorite.
Indianapolis Colts (+2200)
The quarterback market was the talk of the NFL offseason. Many teams changed quarterbacks, including the Indianapolis Colts.
One year after acquiring Carson Wentz, the Colts sent him to the Washington Commanders for draft picks. Indianapolis went on to acquire Matt Ryan from the Atlanta Falcons. Ryan should give them an upgrade, but they should still be a run-first team.
Last season, Jonathan Taylor emerged as possibly the best running back in football.
Last season's rushing title wasn't even close.@JayT23's Top 10 plays from 2021! ? pic.twitter.com/GGSZtt3vPB

— NFL (@NFL) March 2, 2022
He led the NFL with 1,811 rushing yards and 18 touchdowns. Ryan's addition helped the Colts' odds of winning the Super Bowl, but Taylor is why the odds didn't drop below (+3000).
Indianapolis didn't have a first-round pick, so they used their top picks to upgrade their offense.
The Colts started with a pair of pass-catchers in wide receiver Alec Pierce and tight end Jelani Woods. Indianapolis desperately needed to upgrade their passing offense after losing Zach Pascal, T.Y Hilton, and Jack Doyle.
Pierce should emerge as the No. 2 option alongside Michael Pittman Jr. Woods should work well with Mo Alie-Cox.
One of my favorite picks from the 2022 NFL draft was Maryland safety Nick Cross. Check out his 2021 numbers.
66 tackles
3 interceptions
3 sacks
2 forced fumbles
Indianapolis had question marks at safety, so they needed to address the position. Cross was one of my mid-round sleepers, and I love this move. He'll give the Colts an athletic option at safety.
The Colts mainly upgraded their defensive depth with their remaining picks. The updated Super Bowl odds might not account for those selections, but depth is important for the playoff run.
There's no doubt the Colts playoff odds went up after the Tennessee Titans traded A.J. Brown. The Colts should enter the season as the AFC South favorite.
Philadelphia Eagles (+2800)
Unlike the Cleveland Browns and Indianapolis Colts, the Philadelphia Eagles didn't make a quarterback change to boost their odds. They weren't in the league's top half for Super Bowl 57 odds ahead of the NFL draft.
The Eagles have been looking for a No. 1 wide receiver for years. DeVonta Smith looked good in his rookie season, but Philadelphia wanted another receiver. The Eagles surprised everyone with their draft-night trade.
The Eagles moved up for Jordan Davis❗️

Then, they traded for superstar WR AJ Brown ?

And they still have both of their first round picks next year ? pic.twitter.com/jmMse3PRWW

— PFF PHI Eagles (@PFF_Eagles) April 29, 2022
Philadelphia traded a first and third-round pick for A.J. Brown. Brown has missed time during his first three seasons, but he has all the looks of a superstar. He combined for over 2,000 yards and 19 touchdowns in his first two seasons.
That move alone boosted the Eagles' odds for Super Bowl 2023, but they also had a great NFL draft.
The Eagles moved up to draft Jordan Davis. Davis is a 341-pound defensive tackle that ran a 4,78 40-yard dash. He needs to improve his pass-rushing, but his athleticism makes him an intriguing player.
In the third round, the Eagles ended the slide for Nakobe Dean. Check out his 2021 numbers.
72 tackles
10.5 tackles for loss
6 sacks
2 forced fumbles
Dean played a significant role in Georgia's National Championship. He had first-round talent, but injury concerns dropped him to the third round. This will be a significant value selection if he can put that behind him.
Before picking Dean, the Eagles found a potential replacement for Jason Kelce in Cameron Jurgens. He should give them offensive depth in the meantime.
Philadelphia isn't a Super Bowl contender, but the latest Super Bowl odds reflect a successful NFL draft. If nothing else, they helped their chances of winning the NFC East. Were the Eagles one of the winners of the 2022 NFL draft?
2023 Super Bowl Sleepers to Monitor
Can someone please tell me why the current Super Bowl odds don't have the Baltimore Ravens with better odds? They did great in free agency, then became the big winner of the 2022 NFL draft.
Baltimore traded Marquise Brown, but they'll have JK Dobbins, Gus Edwards, Ronnie Stanley, Marcus Peters, and others back after injuries ruined their 2022 season. Not to mention, Lamar Jackson remains an elite quarterback.
I would run to the best NFL betting sites to wager on the Ravens. Kyle Hamilton, Tyler Linderbaum, and David Ojabo will give them quality starters.
We mentioned the Ravens trading Brown in the NFL draft. The Arizona Cardinals were the beneficiary. Check out his numbers from the 2021 season.
91 receptions
1,008 yards
6 touchdowns
He'll be a nice compliment for DeAndre Hopkins. The early 2022 NFL MVP odds had Kyler Murray at (+1600), but this move should change that.
Arizona upgraded their offense by taking the top tight end in Trey McBride. From there, they upgraded their offensive and defensive line. Those moves should help their 2023 Super Bowl odds.
The updated Super Bowl odds already moved up the Las Vegas Raiders after acquiring Davante Adams. Still, they have the worst odds among AFC West teams. Las Vegas didn't have a first or second-round pick.
Like the Cardinals, they prioritized their offensive and defensive lines. The value suggests they had one of the best draft hauls.
best value NFL draft classes:

1. Carolina Panthers
2. Green Bay Packers
3. Kansas City Chiefs
4. Las Vegas Raiders
5. Seattle Seahawks
6. New York Jets
7. Baltimore Ravens
8. Arizona Cardinals
9. Philadelpha Eagles
10. Atlanta Falcons

see pic for 1-32 plus methodology pic.twitter.com/JbFjPEWN1Y

— Warren Sharp (@SharpFootball) April 30, 2022
Las Vegas used their six draft picks on two running backs, two offensive linemen, and two defensive linemen. The passing offense is a strength, and they upgraded their secondary in free agency.
Their Super Bowl hopes will come down to surviving a tough AFC West.
Early Prediction for the 2023 Super Bowl
The 2022 NFL draft might not significantly impact the Super Bowl 57 odds because it takes rookies time to develop. Still, the 2023 Super Bowl odds show how a great draft can change a team's chances.
Following the start of free agency, I picked the Buffalo Bills to win Super Bowl 57. A month later, I see no reason to change that selection. The Bills look scary on both sides of the ball, and their biggest competitor lost a top offensive player.
It's tough to make a Super Bowl prediction nine months in advance. Feel free to check out our NFL betting guide to assist you with future bets.
NFL Betting Guide