Super Bowl 52 Betting: Odds and Analysis Following Week 1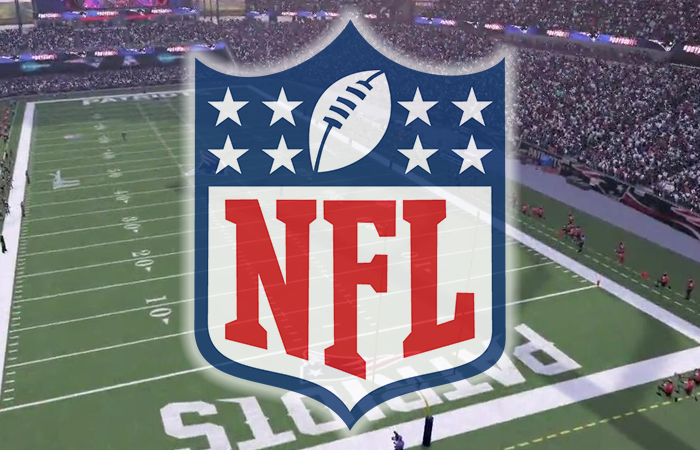 Week one of the 2017 NFL season is officially in the bag, as the Vikings and Broncos capped the week with wins in a Monday Night Football double-header.
Minnesota and Denver understandably remain in the popular "Super Bowl contender" pack, as most of the teams that fell to 0-1 to start the year are being downgraded as potential title threats.
It's an interesting group, to say the least, as the defending champion (and Super Bowl 52 favorites) Patriots are winless to get 2017 going. Other viable would-be contenders such as the Seahawks, Texans, Bengals, Cardinals and Giants are all 0-1.
Judging by history and a less than 50% playoff rate for teams that start off 0-1, we might want to reconsider any bets placed on the teams mentioned above. That, and anyone else who already lost in week one.
Two legit Super Bowl threats in the Patriots and Seahawks could (and probably will) rebound and at least make the playoffs, but could they have been exposed enough to keep us from betting on them to win it all? Perhaps, and it seems Vegas is already bracing for an ongoing shift.
Latest Super Bowl 52 Odds
The Pats remain the top threat even with a humbling 42-27 home loss to the Chiefs. They deserve a mulligan, too.
New England recently lost slot demon Julian Edelman for the year and suffered a few injuries during the game. Tom Brady and co. could require a few games to get their bearings straight, but I'm not sure completely ripping the rug out from under them is the correct response.
That being said, the updated Super Bowl odds at Bovada make things interesting, and perhaps a little more wide open than we originally thought. Take a look:
New England Patriots (+450)
Green Bay Packers (+750)
Pittsburgh Steelers (+750)
Seattle Seahawks (+900)
Oakland Raiders (+1000)
Dallas Cowboys (+1000)
Atlanta Falcons (+1400)
Kansas City Chiefs (+1600)
Carolina Panthers (+2500)
Denver Broncos (+2500)
Minnesota Vikings (+2500)
New York Giants (+3300)
Philadelphia Eagles (+3300)
Baltimore Ravens (+3300)
Tampa Bay Buccaneers (+4000)
Arizona Cardinals (+5000)
Tennessee Titans (+5000)
Los Angeles Chargers (+5000)
Detroit Lions (+5000)
Jacksonville Jaguars (+5000)
Houston Texans (+6600)
New Orleans Saints (+7500)
Cincinnati Bengals (+7500)
Miami Dolphins (+7500)
Buffalo Bills (+10000)
Los Angeles Rams (+10000)
Indianapolis Colts (+15000)
Washington Redskins (+15000)
Chicago Bears (+25000)
San Francisco 49ers (+30000)
Cleveland Browns (+30000)
New York Jets (+50000)
The first thing here is Vegas isn't having an awful knee-jerk reaction to the Pats losing one game.
Maybe it's because they're still stacked with talent and have the best coach/QB combination we've ever seen. Or maybe it's because the last time this team looked human they went on a tear and won the Super Bowl.
They actually did that twice, really.
We can't write off the Pats so quickly, but we can boost and downgrade some of their biggest threats.
For NFL betting purposes, your focus is going to be on which teams remain not only realistic title contenders, but offer solid value.

Top Favorites
Green Bay surprised with awesome defensive play in week one. Maybe that was more about Seattle's weak running game and terrible offensive line, but the Packers will take it. They'll get a tougher test defensively in Atlanta in week two, but if they keep this up, they'll quickly look like a steal at +750 at Bovada.
The Seahawks failed in week one, but they fell on the road to what looks like an improved Packers squad. That's not embarrassing, while some would argue that some bad calls had a lot to do with the loss.
Still, this team's o-line play was garbage and they couldn't muster a single touchdown on the day. None of this cripples them as a title threat, but bettors can understandably sour on them a bit.
The Steelers had a much more difficult time with the Browns than many anticipated. Big Ben was not in a groove and Le'Veon Bell looked fatigued.
Pittsburgh's defense made some huge plays (and notched 7 sacks), though, and this balanced roster got out of Ohio with a win in the end. They should look more impressive going forward and remain a very strong title contender. They share +750 Super Bowl odds with Green Bay and are probably the better value pick between the two.
The Cowboys (+100) and Falcons (+1400) both offer some value and got wins in week one. Neither were overly impressive, though, as the Bears actually could have won it late against the Falcons and Dallas beat up on a weak Giants offense that was missing Odell Beckham Jr.
The jury may still be out on these teams, while the Cowboys' title aspirations hang in the balance with Ezekiel Elliott's suspension still not completely eradicated.
Is Oakland (+1000) among your title favorites? If not, they probably should be.
Many experts were souring on one of last year's best risers, but Oakland looked just as good – if not better – as they did in 2016.
Derek Carr looked polished, Beast Mode looked like an asset and Oakland's would-be shaky defense held strong on the road against a solid Titans offense. Oakland might just have something here and at +1000 bettors can still snatch them up at a bargain price.
You could question whether KC was ever a true "favorite" to win it all, too. They have to be at least in the mix now, however, and if so, they're giving us insane value at +1600 at Bovada.
The Chiefs were more aggressive than we've seen in some time and if this is the new Alex Smith (300+ yards and 4 TDs), this team is suddenly very dangerous.
The defense held firm on the road in a hostile environment, too, while the unveiling of rookie rusher Kareem Hunt as a borderline elite weapon just might make the Chiefs one of the sexier teams to beat. If you believe it, now is the time to pounce on them as your Super Bowl 52 pick.

Sneaky Sleepers
The favorites are obvious at this point and we have to note the betting value they provide, but we can actually dig deeper and find a few interesting Super Bowl 52 sleepers.
Here are our favorites:
Panthers
Vikings
Broncos
Eagles
Ravens
Buccaneers
Jaguars
Pretty much everyone listed here has a steady quarterback, can run the football and also has a good elite defense they can trust. There are also some big questions lingering for most of them, as well.
Carolina (+2500) has the ground game and defense to make some serious noise in 2017. The big question is with Cam Newton. He looked off in week one and it's worth wondering if his shoulder will hold up, or if he can return to his 2015 MVP form. If you answered yes, they look like a fun value buy at +2500.
Ditto for the Vikings and Broncos (both listed at +2500 at Bovada). Minnesota was more impressive here across the board, as they ripped up the Saints at both ends of the field in a nice home win. Beating the Saints at home is rarely a tall order, though, and it's fair to wonder if this is the real Sam Bradford.
Denver may have to wonder the same about Trevor Siemian, who has proven he's slightly more than just a solid game-manager. But how long will that be the case for?
Philly is looking rather dangerous. Their defense isn't elite, but it sure is active and they have a balanced offense that isn't afraid to let Carson Wentz let it rip. Trusting in the inconsistent second-year signal caller will delay a lot of bets on the Eagles, though, even at +3300.
The Buccaneers (+4000) haven't played yet, but Jameis Winston leads a talented crew that seems destined to finally push for a playoff spot. I like them still, while Blake Bortles did a fine job of not getting in the way of a Jags team that looks awesome beyond the quarterback position.
Leonard Fournette gives Jacksonville a legit ground attack and the Jax defense can play. Losing Allen Robinson for the year hurts an already shaky Bortles though. Can we trust this team even at a mouth-watering +5000?
Baltimore might be my favorite Super Bowl sleeper of the lot. Joe Flacco wasn't needed much in week one, but he hit a rather spry Jeremy Maclin for a score and was aided by what looks like an elite defense and a capable rushing attack.
Perhaps the Ravens were bailed out by Andy Dalton playing probably his worst game as a pro, but Baltimore deserves a lot of the credit. Blessed with a stable passer, a competent stable of runners and a balanced defense, the Ravens might be the best Super Bowl value bet on the board at +3300.
Who Will Win Super Bowl 52?
It's still too early to make a call and we never want to be prisoners of the moment – especially in week one. There were some big injuries and some would-be title threats did not look good in their first week of action.
I find it difficult to go against New England, though. For the most part, I think the Pats were caught by surprise by the Chiefs and they'll start by rebounding in a huge way at the Saints in week two.
New England remains the favorite in the eyes of Vegas because they still have the talent and coaching needed to win and they're better with adversity than anyone. That being said, I'm warming up to the Packers, Steelers, Raiders and Cowboys at the moment.
There are stipulations, though. The Green Bay defense we saw in week one needs to be legit. We'll likely find out whether or not that's the case immediately in week two in a brutal road date with the Falcons.
Dallas still has to prove their defense can handle actually strong offenses, too. Zeke not being suspended will be rather key for the 'Boys, as well.
I'm not overly worried about anything in particular with the Steelers or Raiders. They look like very real threats to New England out of the AFC as they stand, and they'll both only get better.
While the Pats suddenly have a tougher road back to defending their title after just one week, Vegas still backs them and so do we. The reality is we're only getting more value with them than when the season first started and now they're going to move forward with a chip on their shoulder. That and the pressure of an undefeated season has been removed.
New England has some questions to answer defensively, but they have some new pieces and suffered some injuries. Tom Brady will adapt to life without Edelman eventually and Bill Belichick will fix the defensive issues. Ultimately, we're probably still looking at another dominant run by the mighty Pats.
Pick: New England Patriots (+450)