The Summit 8 Preview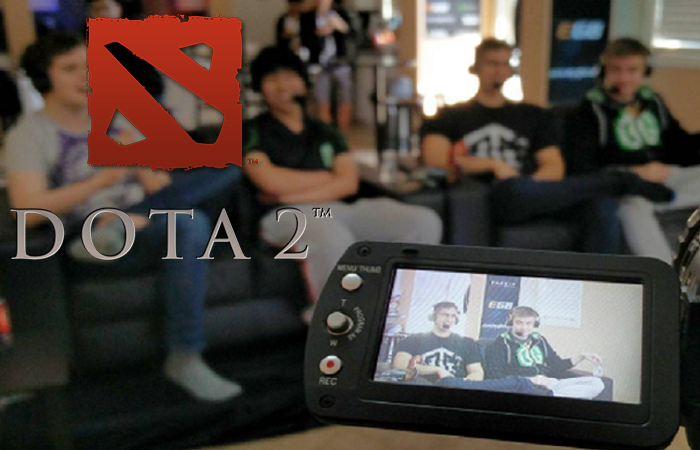 The 8th installment of The Summit is going to be more competitive than ever, as powerhouses from all regions will battle it out for a total prize pool of $300,000 in this Dota 2 minor tournament. What's more, the top three teams will be looking at 150, 90 and 30 Dota Pro Circuit points that will aid in their path towards next year's International. The tournament will begin on the 13th of December and end on the 17th.
The Summit's prestige derives from its homey atmosphere that fans have fallen in love with over the years. While most LAN events are played out at large venues accompanied by the presence of fans, The Summit is held in a relatively small apartment, creating a unique LAN experience for both viewers and players alike. What's more, the broadcasting lineup always puts on a great show in-between games with detailed analysis and hilarious skits.
The Teams
OG [Direct Invite]
Evil Geniuses [Direct Invite]
OpTic Gaming [Qualified by winning King's Cup]
compLexity Gaming [North America Qualifier]
Sacred [South America Qualifier]
Team Kinguin [Europe Qualifier]
pro [CIS Qualifier]
LGD Gaming [China Qualifier]
Fnatic [SEA Qualifier]
Format
Group Stage:
3 groups consisting of 3 teams each, winner of each group advances + Wild Card team
3 game series round robin
Wild Card team:
3 runners-up from group stage + 3rd placed team with most wins
Single Elimination
All matches Best of 3
Knockout Stages:
Single Elimination
Best of 3 semis, Best of 5 grand final
The Favorites

Evil Geniuses
Artour Babaev – "Arteezy"
Sumail Hassan – "SumaiL"
Saahil Arora – "UNiVeRsE"
Andreas Nielsen – "Cr1t-"
Clinton Loomis – "Fear"
Since zai's departure to OpTic Gaming and Fear's subsequent return to the team, EG has shown up in several big tournaments, but with mixed results. It is something loyal EG fans are not accustomed to compared with their performances in recent years.
At first, they failed to qualify to StarLadder i-League #3, but later returned with a decent showing at the PGL Open, winning 3-4th place. Following that, EG appeared at ESL One Hamburg, earning their spot through the qualifier and ending up as 5-6th place.
However, their latest results show a steady rise, winning 3rd place at both Midas Mode and DreamLeague Season 8. It's still not the good old EG that would crush everything in their path, but given today's stronger-than-ever competition, we can afford to be a little more patient with them.
In my opinion EG will be right up there in the Top 3 once again at The Summit 8. It's a tournament whose environment they're familiar with and one that they've won 2 times already, while finishing as runners-up on one occasion.

OG
Johan Sundstein – "N0tail"
Roman Fominok – "Resolut1on"
Gustav Magnusson – "s4"
Jesse Vainikka – "JerAx"
Tal Aizik – "Fly"
OG has been a shadow of their former selves ever since the new season kicked off in September. Their showings have been mostly in qualifiers, but out of the 7 qualifiers they participated in, they only managed to secure 1st place in 3 of those. For another team that may be a decent result, but OG has set completely different standards for themselves over the years.
Perhaps it is ana's departure that they still cannot recover from, but they did get a formidable replacement in Resolut1on, which is why I feel OG needs to work on their team chemistry more than anything else.
Despite recent poor performances, I believe it's due time that OG turn up and show what they are capable of. After all, they hold the record for most majors won out of any team in the world and they still posses 4 out of the 5 players which led them to that success. They did receive a direct invite to The Summit, bypassing the qualifiers entirely, but now they will have to justify it. Win or not, one thing is for sure – this tournament will answer a lot of questions to OG fans.

Virtus.pro
Roman Kushnarev – "RAMZES666"
Vladimir Minenko – "No[o]ne"
Pavel Khvustunov – "9pasha"
Ilya Ilyuk – "Lil"
Alexei Berezin – "Solo"
Virtus.pro would be my pick for tournament favorites, as they have been the most impressive over the course of the new season out of all Summit 8 participants. Not only have they shown formidable results, but they've been incredibly consistent as well.
Their last outing at DreamLeague Season 8 could have gone better, as they only finished a respectable 5-6th place, but their results prior to that, show what this team is truly made of: 1st at ESL One Hamburg, 4th at the AMD Dota PIT League and 2nd at the Adrenaline Cyber League. This puts Virtus.pro 3rd on the Dota Pro Circuit ladder with an outstanding 2295 points. What's more, just like EG, VP always seem to show up at The Summit, winning the tournament twice and finishing as runner-ups once.

LGD
Wang Chunyu – "Ame"
Lu Yao – "Somnus丶M"
Xu Linsen – "fy"
Yao Zhengzheng – "Yao"
Chen Guanhong – "Victoria"
Most dominant Chinese team's best quality is their consistency, but LGD's results as of late leave a lot to be desired. They started the season well by qualifying for several big tournaments and finishing 2nd at the PGL Open Bucharest. Afterwards, they placed 5-6th at the Dota2 Professional League Season 4 but then finished a shocking 9-10th place at the Perfect World Masters, bottoming their group without a single victory.
This creates plenty of concern for LGD fans, as another bad showing at The Summit 8 may leave them with an insurmountable disadvantage in the Dota Pro Circuit rankings. However, I'm still placing them in the favorites bracket as they do possess the quality to win any tournament, not just this one. Whether they can find their form just in time for The Summit 8 remains to be seen. Knowing LGD's players, I know they are practicing as hard and as much as possible ahead of the tournament.
Unlikely Winners

Fnatic
Jacky Mao – "EternaLEnvy"
Abed Yusop – "Abed"
Khoo Chong Xin – "Ohaiyo"
Djardel Mampusti – "DJ"
Johan Astrom – "pieliedie"
Many fans may dislike my dissing of fan-favorite EternaLEnvy's team, but unfortunately their latest results speak for themselves. Fnatic did manage to qualify to most tournaments they aimed for, but in all of their latest appearances they only managed to finish as 7-8th place. Those results being at ESL One Hamburg, AMD Dota PIT League and DreamLeague Season 8.
The new Fnatic possess plenty of flair and individual skill, so a surprise may be in a store come the 13th of December, but an early exit is the more likely outcome. Perhaps as the team gels more, we can expect much better performances in the not-so-distant future.

OpTic
Per Olsson Lille – "Pajkatt"
Quinn Callahan – "CC&C"
Ludwig Wahlberg – "zai"
Martin Sazdov – "Saksa"
Peter Dager – "ppd"
Underdog or not, OpTic will be one of the most exciting teams to follow at The Summit 8. This newly-formed star-studded lineup is capable of reaching great heights on paper, but we will have to see how it all pans out in practice.
So far, OpTic managed to win Midas Mode for a modest prize of $18,000, as well as the King's Cup which earned them a direct spot at The Summit 8. The rest of their showings have been in qualifiers, failing to secure a qualifying spot in 4 out of 6 participations. However, as long as a team has one of the best drafters Dota 2 has ever seen in ppd, you can never fully count them out.

Team Kinguin
Natan Michalewicz – "Exotic_Deer"
Michal Jankowski – "Nisha"
Pawel Naruszewicz – "Patos"
Rafal Wojcik – "eL lisasasH
Jakub Kocjan – "kacor"
Team Kinguin is one of the newest teams around and one of the first professional fully-Polish suads in Dota 2. Their results so far have been mixed with some success in qualifiers and a few decent showings in minor tournaments, finishing 3rd at WCA Europe 2017, 2nd at WellPlay Invitational #9 and most impressively – sharing 5-6th spot with Secret at the Perfect World Masters.
Kinguin have been showing sparks of good play. If the team continues to improve on their teamwork, we may see them rise up the ranks. However, as of right now they are still too unproven to be considered even close to a favorite.

Sacred
Benjamin Lanaos – "Benjaz"
Leonardo Silfuentes – "Leostyle"
Renato Garcia – "Kingteka"
Farith Puente – "Matthew"
Alex Davila – "Masoku"
Sacred is a fully Peruvian team created on October 22nd. So far, their most notable result has been 3rd place at the WCA South America Finals, netting them $3,500 in prize money, as well as the Blood in the Streets Americas tournament.
Otherwise, this team hasn't shown any formidable results and as such, I can't help but think of them as a last place contender. They did win the SA qualifiers to earn their place at The Summit 8, but the competition in that region is quite slim.

CompLexity
Rasmun Blomdin – "Chessie"
Linus Blomdin – "Limmp"
David Hull – "Moo"
Zakari Freedman – "Zfreek"
Kyle Freedman – "melonzz"
I consider compLexity to be the best team out of my pick of underdogs. I don't feel they are quite there yet to be considered a favorite, but recent results show great hope for this historically-troubled team.
Managing to win most qualifiers they participated in, compLexity has been a presence in several big-name tournaments. They secured 3-4th place at the StarLadder i-League major, 2nd at WCA 2017 NA minor and a much-respectable 4th place at the Perfect World Masters, only losing out to LFY (1-2) in what was a fairly tight series. I wouldn't bet on them, but it will be interesting to see how compLexity's run unfolds at The Summit 8.
Conclusion
The Summit is always a great occasion for fans and players alike. The unique atmosphere it delivers is second to none. Despite is relatively low prize pool, this tournament is one of the most anticipated so far in the season, one which I cannot wait to see unfold.