Strengths and Weaknesses for NFC South Teams in 2021

The four NFL NFC South teams are the Tampa Bay Buccaneers, Carolina Panthers, New Orleans Saints and Atlanta Falcons. Two of the NFC teams made the postseason last year, but things could be very different in 2021.
All these teams are not perfect, but many of them have advantages that few teams possess. Without further ado, here are the top strengths and weaknesses for the NFC South teams in 2021.
Tampa Bay Buccaneers
Tom Brady won another Super Bowl and was able to catch fire with a loaded Buccaneers squad. Let's take a look at how the 2021-22 season is shaping up
Buccaneers' Biggest Strength – Tom Brady
The eight-game winning streak was remarkable in more ways than one for the Tampa Bay Buccaneers. This franchise was historically known as one of the worst in professional sports.
Yet, Tom Brady willed his team towards victory.
Tampa Bay put together their first double-digit season since 2010 and reached the postseason for the first time since 2007.
They won their first playoff game since 2002 when they won Super Bowl XXXVII.
The offense was in a rut, and they brought on Antonio Brown halfway through the season (Week 9) to help make them more explosive. Mike Evans, Chris Godwin, Leonard Fournette, Rob Gronkowski, and Ronald Jones were the main contributors on the offensive end.
Going into 2021, Tampa Bay has three massive strengths. Let's touch on all of them, starting with their ageless star quarterback.
Tom Brady
Brady managed to pick up momentum down the stretch and exposed weaknesses of the opposition like we had seen during his time at Foxborough.
Tom Brady brings something new to the table every season. He has always played with an edge. TB12 is arguably the most aware signal-caller in the history of the game.
The 34 career postseason victories by Brady only trail five NFL franchises. The Patriots, Steelers, Packers, 49ers, and Cowboys are the only franchises that have won more.
Winning is never easy in the postseason, but Brady has been fortunate enough to make it a lifelong habit.
No individual player in the history of the sport has come close to Brady's record.
| | | |
| --- | --- | --- |
| Quaterback | Career Playoff Record | Record of Teams Played With |
| Tom Brady | 34-11 | Patriots (30-11), Buccaneers (4-0) |
| Joe Montana | 16-7 | 49ers (14-5), Chiefs (2-2) |
| Terry Bradshaw | 14-5 | Steelers |
| John Elway | 14-7 | Broncos |
| Peyton Manning | 14-13 | Colts (9-10), Broncos (5-3) |
It was crazy to think Brady played in his first-ever Wild Card game on the road (career 3-0 record in round).
Having won 12 of his last 14 playoff games, Brady has three titles in the past five seasons.
At 44 years old, entering the 2021 season, Tampa Bay will be the most-watched squad outside of Kansas City.
They are the favorites to win the NFC, and they have the second-best odds to win the Super Bowl. Brady isn't the main reason why either. Evans, Godwin, and Fournette will help elevate the play. Their exceptional offensive line will make an impact as well.
Buccaneers' Defensive Speed
The upside this team has is due to the defensive speed all over the field. Devin White and Lavonte David are two of the best linebackers in the NFL. Their ability to roam sideline to sideline allows the defensive line to pin their ears back and come after the quarterback.
The experience the Bucs possess makes this unit among the league's best.
The most improved unit was the secondary. Antoine Winfield and Sean Murphy-Bunting are two youngsters that stepped their games up against the best competition.
Jamel Dean and Carlton Davis were a pair of corners that dramatically improved in the postseason. Barring the injury bug strikes, this is a unit that can carry them all season.
The overall talent is top five worthy, and the schedule is set up well. Only seven games feature playoff teams from a season ago. That includes two meetings with the Saints.
New Orleans may not be the same without Drew Brees, albeit they did win the division last season without the future Hall of Famer for a good chunk of the season.
Buccaneers' 2021 Schedule
Games against Atlanta (two times), New England, Miami, Philadelphia, New York (AFC), New York (NFC), and Chicago should be an easy go for the Bucs. Tampa should go 7-1 or 8-0 in those meetings, and we shall see how improved Carolina is as well.
The division is wide open for second, third, and fourth place. The clear favorite is the Buccaneers at -160.
Being favorites in all but one of their games scheduled for the 2021 season is never bad.
A Week 3 matchup at the Rams is the only game they are an underdog (+1). That could be a preview of the NFC Championship this season, but lady luck was on the side of Tampa Bay last season.
On paper, the same will be happening for most of the upcoming season. Breaks occur to successful players and teams. Tampa Bay has never seen consistent success to this level, but Tom Brady makes a difference.
Biggest Weakness for the Buccaneers: Health
Tampa Bay would not be where they are entering the 2021 season without the skill players. Tom Brady deserves some of the credit he receives, but there are other players on the roster too.
The bevy of weapons around him was remarkable down the stretch run of the season. Mike Evans, Chris Godwin, and Antonio Brown are a terrific trio of passing options.
Keeping them all on the field together is a tall task. Just consider the following.
Godwin has missed six games in the past two seasons.
Evans has battled hamstring issues over the years.
Gronkowski has missed 13 games over his last four seasons.
Brown has had nagging injuries and off-field issues.
Evans is one of the top passing options due to his size, and is an automatic touchdown connection with Brady every game or so.
Losing Evans or Godwin has impacted the offense over the years. Keeping both of them in the lineup will be crucial to their success.
Rob Gronkowski is another player that has needed time over the years to stay healthy, and he even retired and sat out the entire 2019 campaign. The injuries continue as you get older. Gronk is another player that may not play in every game.
Antonio Brown is a red flag for two reasons, as he's aging and had some lower body issues last year, but is always an off-field risk.
Brown seems to be well behaved thus far under the watch of Brady at Tampa Bay, of course.
If The Bucs want to win the division and have a home-field advantage deep into the postseason, winning 12-plus games is what it will take.
Brown, Evans, and Godwin bring a ton of talent, production, and experience. Losing any of them for an extended period would be costly.
| | | | | |
| --- | --- | --- | --- | --- |
| Wide Receiver | Targets | Receptions | Yards | TD |
| Mike Evans | 109 | 70 | 1,006 | 13 |
| Chris Godwin | 84 | 65 | 840 | 7 |
| Antonio Brown | 61 | 45 | 483 | 4 |
| Trio Combined | 254 | 180 | 2,329 | 24 |
| Rest of Team | 372 | 230 | 2,447 | 18 |
There are lots of variables in terms of defending your Super Bowl crown. Tampa Bay has a favorable schedule, but that won't matter if key players are missing games.
The big three must stay healthy and produce as they should.
Carolina Panthers
The Carolina Panthers are a young team that brings a ton of excitement to the division after losing several close games last season.
Will the Panthers see more success this season? Let's take a look!
Biggest Strength for the Panthers: Pure Speed
Speed is the gift that keeps on giving if you are the Carolina Panthers. The amount of skill players that this team has is downright scary. They remain one of the more underrated squads in the league.
Until they have a winning record going into the holidays, they likely won't receive much hype.
Luckily, the amount of speed that is at the disposal of Sam Darnold is never-ending.
Christian McCaffrey could have a future Hall of Fame career ahead of him if he can have more seasons like 2018 and 2019.
Health is always an issue in the NFL. Not for long is what many have called it before, but the health of backs is a concern. The amount of pounding and the grind of an entire season is grueling on the bodies.
Adding an extra game to the schedule might only make it more impossible to complete the season fully healthy.
Everybody gets hurt, but CMC has battled thus far in his career. He has the explosiveness and speed to become the most consistent home-run threat in the entire NFL.
Some talk about Lamar Jackson, Dalvin Cook, and Tyreek Hill, but McCaffrey deserves to be in the conversation too.
Panther Receivers
DJ Moore has speed as well. He is a wide receiver who led the NFL at 18.1 yards per catch, and he has a ton of potential ahead of him. Moore is a true talent at wide receiver. The overall acceleration out of his breaks makes it tough to defend.
All it takes is one big play from Darnold, and he can reach the century mark. Being targeted next to Robby Anderson will be fun to watch which player finishes with more scores. Both receivers had issues scoring last season due to inconsistencies at the quarterback position (as well as their lack of size).
Former LSU wide receiver Terrace Marshall Jr. is reuniting with his former college play-caller, Joe Brady. Marshall is a stud option due to both his size and speed.
The Panthers have a bevy of options, and most of them have elite speed. Their advantage of having players that can scoot could propel them every weekend.
Panther Defense
While they are young, they will have a talent edge in many games, and it absolutely applies to the defensive side of the ball.
Many will argue that is the case because of a defense that is underrated. Brian Burns off the edge will be unblockable at times this year.
Burns has registered 16.5 sacks thus far through two seasons, and he can get close to that career total in the 2021 season.
That is how talented his burst is off the edge, and we know the schedule sets the Panthers up nicely. Taking on the Falcons twice could help Burns reach double-digit sacks.
Jeremy Chinn had a sensational rookie season despite coming out of an FCS school. We have so many studs from the FCS ranks that it should no longer come as a surprise when a player finds success early on in their careers.
Chinn stands out for two key reasons.
Ball-hawking playmaker
Reliable tackler and hard hitter
Chinn is an absolute ball-hawk at safety, and he has plenty of highlights and production to back it up. His 117 tackles led all rookies in the NFL, and it ranked in the top 20 among all players.
Rookie Jaycee Horn could be one of the steals of the draft, too. The former South Carolina corner saw plenty of elite competition in the SEC.
Horn can become a future premier corner that shadows all of the top wide receivers in the NFL. His speed and athleticism will allow him to stay ready for the elite passing options in the NFC South.
There are three or four premier wideouts in the division, even if you exclude his teammates.
Mike Evans, Chris Godwin, Calvin Ridley, and Michael Thomas are four studs that will keep you focused. If you are dogging it for a play, any one of those four could own you for a go-ahead score.
Overall, the number of fireworks that this team provides would rank in the top 10 of the entire NFL. They will be a great team to follow with a favorable schedule in September and October, and right now they look like one of the more appealing 2021 NFL playoff sleepers.
Be sure to blink slowly this season, or else you might miss a few top moments. The Panthers are improved and will be ready to stun all the experts out there.
Biggest Weakness for the Panthers: Lack of Experience
One of the major concerns I have with the Panthers is that they are full of youth and inexperience.
Many of the NFL playoff teams that go deep into the postseason have players and coaches that have experienced success before. That won't be the case with anybody on the Carolina Panthers. The only player with any real experience would be center Matt Paradis.
The Panthers are the second-youngest team in the entire NFL. These players will grow up in a hurry in 2021.
Matt Rhule and Joe Brady were tremendous college football coaches, but they are still learning every day. The two are so young, and their potential is limitless.
Phil Snow, the defensive coordinator, has luckily been around forever. He started coaching nearly 50 years ago and has had success in college football before. All three are entering their second season together with the Panthers, but the expectations are not lofty in 2021.
Nobody other than myself seemingly will be picking these Panthers to accomplish much. Everybody has Tampa Bay as mortal locks to win the division. And most are counting on the likes of Dallas, New Orleans, Seattle, and San Francisco. They all have better odds to reach a wild card spot ahead of Carolina.
Most NFL sportsbooks have the Panthers playoff odds at roughly +210 for reaching it and -275 for missing it. That ranks No. 12 out of the 16 teams in the NFC. Only four teams have worse playoff odds, so they will be playing with house money (I love that value).
I would anticipate the Panthers using that as bulletin board material throughout the season, but bouncing back from tough losses will be something to study this season. Experienced teams can put the past in the past. Many players don't even care about the previous play.
It is time to move on and focus on the present and the future. Carolina has the talent, but the entire roster is full of young players. The inconsistencies will be there at times.
Sam Darnold is a developing signal-caller that has seen ghosts at times on the field. He was a solid passer for USC in college and has lacked the cast in his career. The Panthers will give him his best-skill players compared to the New York Jets.
Darnold needs to take care of the ball and show perseverance in games in which the Panthers ask him to use his arm.
It surely will help to have a superstar such as Christian McCaffrey next to him in the huddle. After all, C-Mac is so talented that he's easily among the best 2021 NFL MVP sleepers.
Arguably the best running back in the NFL, CMC can take any given carry to the house.
Also known for his receiving ability, McCaffrey should make Darnold a much more accurate passer as well. The improvements in the Carolina offense will make them a fun squad to watch.
The other youngsters that will be worthy of a few eyes are the wide receivers. DJ Moore and Robby Anderson are two of the more explosive weapons at receiver, but they are some of the younger pairs out there.
Terrace Marshall Jr. (21), Moore (24), and Anderson (28) are athletic players that will add energy and explosion to the team. If they cannot battle adversity, all the talent in the world will not matter. Now that there are 17 games, quick fixes will be mandatory.
| | |
| --- | --- |
| Projected Defensive Starters by Position | Age by Super Bowl LVI, Year Drafted |
| DE: Brian Burns | 23, 2019 |
| DT: Brayvion Roy | 25, 2020 |
| DT: Derrick Brown | 23, 2020 |
| DE: Yetur Gross-Matos | 23, 2020 |
| OLB: Shaq Thompson | 27, 2015 |
| MLB: Denzel Perryman | 28, 2015 |
| OLB: Haason Reddick | 27, 2017 |
| CB: Donte Jackson | 26, 2018 |
| CB: Jaycee Horn | 22, 2021 |
| FS: Jeremy Chinn | 23, 2020 |
| SS: Juston Burris | 28, 2016 |
Of all the youngsters in Carolina, I am most bullish on Jaycee Horn because I believe he may have a better career than his father did.
Chinn was an exceptional rookie last season as well, and Brown was a monster for Auburn.
The young men will need to develop throughout the season together. There will be excitement and disappointment, so how well they respond to adversity may determine their fate.
New Orleans Saints
Many thought the Saints and Drew Brees would have their final moment together in February, but it was their rivals' moment instead.
Biggest Strength for the Saints: Star Talent
New Orleans did win the NFC South last season, but it might be more difficult this time around with a new quarterback under center.
The Saints have been remarkable at finding underrated stars. They would surely be in jeopardy of missing the postseason, but the duo of Michael Thomas and Alvin Kamara has been impressive.
Thomas finally had a rough season due to injuries, but he has gotten open at will for most of his career. Those days of easy grabs from Brees to Thomas are all but over.
Jameis Winston is the projected starter. He had success with Mike Evans and Chris Godwin, two players whose skills match up. Godwin was in the slot during the 2019 campaign, and he had great numbers (86-1333-9) thanks to Winston.
Alvin Kamara
The superstar on this team has been tailback Alvin Kamara. He has been money in fantasy football and will likely continue his dominance without Drew Brees.
To see where Kamara ranks among the top receivers in fantasy football, check out our latest 2021 fantasy football rankings.
Backs always contribute the most due to the extensive touches they receive. The biggest reason for optimism with Kamara is due to his consistent pace.
| | | |
| --- | --- | --- |
| Alvin Kamara Receptions | Season | NFL Rank for RB |
| 83 | 2020 | First |
| 81 | 2019 | Third |
| 81 | 2018 | Fourth |
| 81 | 2017 | First |
Kamara is an explosive back that is unstoppable once he gets to open space. He will make defenders miss and take it to the distance. The back has reached double-digit scores in all but one season during his career.
Just staying on the field makes the defense know where he is always, which should open things up for Thomas and other role players. Of course, given the recent Michael Thomas injury news, Kamara may be leaned on more than ever.
The offensive playmakers deserve their due, but the defense has been relevant for the Saints.
Cameron Jordan and Marshon Lattimore
Cameron Jordan has been a stud for New Orleans. He has been weakening havoc in the NFL for quite some time now.
He's finished in the top 15 in sacks in three of the last four seasons, and he's constantly drawing double teams at the line of scrimmage.
The secondary has been thankful for Marshon Lattimore, too.
Lattimore might have had his production drop but he has still been shadowing top opposing wide receivers. Lattimore has been a ball-hawk with great instincts on the field due to field awareness. Playing at Ohio State, the school has had dozens of defensive backs perform at a high level coming out of college.
However, the former Buckeye had issues off the field this offseason that could impact his status for the season. That will be something to monitor if he were to miss any time.
Still, New Orleans has a ton of stars that many teams wished they had. Kamara and Thomas are the perfect one-two punch that makes life easier for whoever goes under center.
Biggest Weakness for the Saints: Offensive Depth
The Saints were able to pass with flying colors in terms of depth last season. Not only was Drew Brees not fully healthy last season, but their star wide receiver also could not stay on the field either.
It was truly amazing to see them capture the NFC South. The defense paved the way, but an elite Alvin Kamara took over quite often.
If Kamara were to miss time, Latavius Murray would have to fill in admirably. The depth falls off a cliff behind Murray, so the New Orleans shifty back must stay in one piece, or else production will drop.
The depth at wide receiver is a concern. We saw a boost in certain spots, but it will be tougher with Jameis Winston or Tayson Hill under center. Brees carved up Tampa Bay on the road without Michael Thomas in Week 9, but that was the magic touch that the future Hall of Famer possessed.
Winston and Hill will find life much more difficult if Thomas or Kamara miss snaps.
Excluding those two, the talent level falls off a cliff. They managed with and without Brees last season. Experience played a role. Jared Cook at tight end and Emmanuel Sanders are no longer on the roster. Cook has hauled in 41 career touchdowns and ended up with seven last season with New Orleans.
He is now on the Chargers, and Sanders has left for the Bills.
Sanders enters 2021 with 47 career receiving scores. That is a ton of production from a career standpoint that is now gone. The new players should have more of a role, but they must be able to get open.
They can always study the film of Thomas and Kamara, who have been franchise cornerstones. It is one thing to be in a position to make plays, and it is another thing to consistently make it as easy as they have.
| | | |
| --- | --- | --- |
| Players | Career Rec Yards | Career Rec TD |
| Smith, Callaway, Harris, Vannett, and Troutman | 2,389 | 21 |
| Kamara and Thomas | 8,774 | 47 |
Tre'Quan Smith (14 career receiving TD), Marquez Callaway (0), Deonte Harris (1), Nick Vannett (5), and Adam Trautman (1) are lacking the experience.
It will be tough to overcome the losses of Sanders and Cook. Thomas and Kamara are All-Pro performers, but they have missed time before. If any of the two miss any time (see last season), these role-players must fill in admirably.
If Winston starts, he must take care of the ball. Some are wondering how much production Thomas will give without Brees.
The former Boilermaker was known for his precision. That is an attribute that Jameis is still looking to improve. Taysom Hill had a few games with solid rapport with Thomas well, but Jameis has had more experience under center in the NFL.
If the role players do not perform as well as last season, missing the playoffs is likely.
Atlanta Falcons
The Atlanta Falcons lost a star of their own in Julio Jones, but fans are excited about the upcoming season with Kyle Pitts.
Biggest Strength for the Falcons: Passing Attack
The Atlanta Falcons have been an absolute mess these past few seasons. There have been a few bright spots, and the development of Calvin Ridley ranks atop the list.
Ridley has been a tough matchup for premier corners due to this touchdown upside. The touchdown floor he possesses has made him a WR1 in all fantasy football formats. In real life for the Falcons, it has taken the pressure away from Matt Ryan.
Being able to rely on a go-to target has enabled other players to make an impact. If you were worried about taking over as the full-time number one option, Ridley has made a strong case already.
Julio Jones has missed eight games over the last two seasons combined. Ridley has been a fantasy machine since he has arrived in the NFL, but where does he rank this season?
We have you covered in our top projected wideouts for the 2021 fantasy football season.
| | | | |
| --- | --- | --- | --- |
| Matt Ryan TD Passes | Ryan to Ridley TD | Ryan to Julio TD | Non-Julio, Ridley TD |
| 2020: 26 | 9 | 3 | 14 |
| 2019: 26 | 7 | 6 | 13 |
| 2018: 35 | 10 | 8 | 17 |
Matt Ryan has been an exceptional passer over the years and has not seen his numbers fall off too much despite his age.
He's coming off his worst team record in Atlanta (4-12) but will be looking to return to a 69% completion percentage with 30-plus passing touchdowns.
He did just win the NFL MVP in 2016, so a return to solid form isn't out of the question.
Russell Gage and rookie Kyle Pitts are both respectable players. Despite never playing a down, Pitts is a unicorn. He can line up anywhere on the field like Travis Kelce.
Pitts is an uber-athletic pass-catcher that can outrun most wide receivers. He has the chance to become the number two target and a future All-Pro if the franchise can find a backup for Ryan.
The offensive line has gotten worse every season since losing in the Super Bowl. Alex Mack was their cornerstone center, and he has since moved on. Jakes Matthews is still there, but he has not had the career that some had projected. The squad was No. 21 in the NFL last season after allowing 41 sacks.
Their lack of run game has put too much pressure on Matt Ryan. Luckily, when the team falls behind the sticks, Ryan to Ridley has been one of the elite connections in the NFL.
At just 26, Ridley has production still ahead of him. While there might be even more targets upcoming from Ryan to Ridley, Atlanta hopes that increases their win total.
Managing to win four games last season was full of a few abysmal performances. After blowing a 20-point lead to the Cowboys in Week 2, it got worse against Detroit in Week 7. It was the beginning of the end of their year.
After starting 0-5, they managed to win three of their next four games. That was as well as they could play after they lost six of their final seven games.
1996 was the last time the franchise won fewer than four games. As long as Ryan can stay upright, the quarterback will be peppering Ridley. That will give them a puncher's chance to avoid a losing season.
Biggest Weakness for the Falcons: Defensive Woes
The defense flat out stunk last season, and they are trying to find ways for improvement.
AJ Terrell and Kendall Sheffield each had success in college but have yet to produce at the NFL level. Both have been terrible in pass coverage. There was not a worse team in the entire NFL last season.
| | | |
| --- | --- | --- |
| Team | Passing Yards Allowed | NFL Rank |
| Tennessee Titans | 277.4 yards per game | No. 29 |
| Detroit Lions | 284.9 yards per game | No. 30 |
| Seattle Seahawks | 285.0 yards per game | No. 31 |
| Atlanta Falcons | 293.6 yards per game | No. 32 |
They only allowed 244.9 passing yards per game in 2019, but they were still No. 22. The 2018 Falcons were No. 27 against the pass, so it is not like this trend has come out of nowhere. They have been comical for a few seasons now.
Since they won the NFC in 2016, the team has not drafted or signed an impact player.
The safety play has struggled just as much as the cornerback production. Erik Harris, Jaylinn Hawkins, Duron Harmon, and Richie Grant have their work cut out for them.
The talent concerns are real, and the franchise just spent their top pick on offense. The franchise has not been able to get out of its way.
The NFC South is an improving division on the perimeter as well. Mike Evans, Chris Godwin, and Antonio Brown will make slowing down Tampa Bay next to impossible. Carolina has one of the quickest teams in the league. New Orleans still has Kamara and Thomas.
There are no easy matchups, and the worst secondary in the league could continue to struggle for years to come until the talent level improves.
Which Team Is Strongest in The NFC South?
Tampa Bay is a solid favorite (-160) at most NFL betting sites due to its strengths.
Tom Brady and his weapons are tough to limit because they often dominate field position. They don't make mistakes and should control the line of scrimmage. The schedule is favorable without many good defenses on the slate.
Their elite defense can suffocate most teams on their calendar. So many of the stars in the back seven are either in their prime or close to it. Many have struggled when their top stars get hurt.
That is not the case for the Buccaneers, but lady luck has been on their side. Everything broke their way in the postseason, and only the great teams often find their way like Tampa Bay did.
Their issue was getting to their bye in Week 13. The Bucs were 7-5 after being torched by Tyreek Hill and the Chiefs. Some questioned if this team would even make the playoffs. The squad then won eight games in a row en route to their historic Super Bowl victory.
The competition looks solid in the division, but the Bucs are clear favorites due to its lack of flaws.
New Orleans still hasn't gotten over their postseason demons, and Atlanta has been a hot mess. Carolina is intriguing, but they are the second-youngest team in the NFL.
Everything is lining up for a return Tampa Bay run, deep into the postseason. Tom Brady only has a few seasons left, so enjoy watching the good times while you still can.
To see what the rest of the NFL teams are up to, check out the Strengths and Weaknesses linked below.
AUGUST
Casino of the Month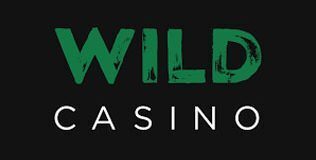 Welcome Bonus
250% up to $5,000
Read Review
Visit Site