Strengths and Weaknesses for AFC West Teams in 2021

The offseason is a place for teams to make adjustments and feel better about their franchises. The NFL Draft will always receive a ton of hype.
Making successful trades and acquisitions can often improve a team overnight. There still needs to be a solid rapport between the players, and having continuity and leadership is vital.
Most franchises have a handful of strengths and a glaring weakness or two. If proper improvements are made going into a season, the opposition can make it tough on the bottom feeders.
Without further ado, here are the biggest strengths and weaknesses for every AFC West squad in 2021.
Kansas City Chiefs
The AFC West is looking for ways to slow down or at least limit the Chiefs. They have been unstoppable thus far, and they have made quick work of their division.
Many are unsure what weakness Kansas City has. Can the West exploit those weaknesses? The other three teams all have some questions. Time will tell if the proper adjustments occur.
Biggest Strength for the Kansas City Chiefs: Passing Attack
The Chiefs have been flawless when they drop back to pass. Andy Reid has been dialing up the play-calling since 2013 at Arrowhead.
Mahomes, Kelce, and Hill
Two-time All-Pro quarterback, Mahomes has been one of the more accurate passers on the run the NFL has seen in a long time. The Chief superstar passer has completed 66.1% of his passes for 13,868 yards and 114 touchdowns over the last three seasons.
Patrick Mahomes has been arguably the best signal-caller in the NFL since he started in 2018.
The future looks bright for the Chiefs. The coaching staff is tremendous, and the players around Mahomes are difference makers.
The pieces that Mahomes is surrounded by are simply flawless. Mahomes, Hill, and Kelce literally make up two of the best tandems in the NFL, and they're all on the same team.
Travis Kelce is the best tight end in the NFL, while Tyreek Hill is arguably the fastest weapon in the NFL.
The tandem is nearly unstoppable, and not many teams have avoided embarrassment while attempting to defend them. The only way to combat the Kansas City explosive playmakers is to dominate the line of scrimmage.
Mahomes at full health can escape pressure with ease. He can buy time for all of his weapons.
Kelce is a premier pass-catcher across the middle of the field. Since Mahomes became the starter in 2018, Kelce has hauled 308 passes for 3,981 yards and 26 receiving touchdowns.
Those numbers destroy the rest of the competition. Nobody has the combination of skills and help that Kelce has at his disposal. The ability to run at the sticks for a first down and be consistently fed the ball by a star passer is a bonus.
Kelce has elite hands, speed, size, and strength to play at an All-Pro level for several more seasons. He is at the peak of his career, and it helps that Mahomes stays relatively healthy next to him in the huddle.
Hill is faster than a cheetah and is a monster play waiting to happen.
He can take a slant to the house and make an entire secondary look like they are in quicksand. His virtuoso performance against Tampa Bay in the regular season was unimaginable to think about.
Hill had 13 grabs for a staggering 269 yards and three scores.
It always helps to have a perfect amount of ingredients for an offense to dominate.
The Chiefs possess just that with Mahomes, Kelce, and Hill. It is the most productive, explosive, and entertaining trio in the NFL.
They have a title to back up the hype and plenty of individual accolades also. The future is brighter than ever, and they could be playing in February for many years to come.
Hardman, Robinson, and Pringle
The only slight bump in the road is if any of the three are not 100% healthy. We saw the offense look stagnant when the offensive line was abysmal. Mahomes was hurt and could not escape pressure.
A third wheel needs to develop for the passing game to help ease some of the pressure off the stars. Mecole Hardman, Demarcus Robinson, and Byron Pringle have all shown flashes of relevance in the NFL as passing options.
Hardman has been an electric returner when he hangs onto the football, but the Chiefs have used him in many situations. He can threaten a defense in many different phases of a football game. Special teams are important, but he can tote the pigskin in the backfield or be used as a decoy to get other targets open down the field.
Mahomes is a magician in the pocket, and Hardman is the likely candidate to emerge.
The former Bulldog is also the youngest of the bunch, so his upside is the highest.
We have seen how explosive Hardman is once he gets to the second and third levels in the open field. It should only be a matter of time where he becomes an x-factor for the Chiefs.
If he continues to develop his route running, this Kansas City passing attack should continue being the most unstoppable force in the entire NFL.
Biggest Weakness for the Kansas City Chiefs: Rushing Attack
The Chiefs have shown that running the football can be overrated when you have a trio of future Hall of Famers in the passing attack. Still, they were middle of the pack in rushing last season despite winning nearly every game.
That seems impossible, but Kansas City was never truly committed to running the football.
No offense with those guys on the perimeter needs to run the ball 40-plus times a game, but some teams have begged the Chiefs to run the ball, and they have still been hesitant.
Edwards-Helaire and Williams
The Chiefs 2020 draft selection of Clyde Edwards-Helaire drew rave reviews.
CEH was a stud at LSU thanks to his ability to catch the ball out of the backfield. He is like a bowling ball with his low center of gravity. His high ankle sprain cost him three games, but he hardly touched the ball in a few games.
From Weeks 7-9, he failed to post double-digit carries in three wins the Chiefs picked up. 19 carries for 81 yards, and one rushing score is rough for more than fantasy football owners.
Kansas City needs somebody to step up this season.
Damien Williams was a postseason hero in the 2020 Super Bowl run. He nearly became the guy last season, but the Chiefs could have been involved even more in their offense.
Williams received 13 carries against the Browns and the Bills in the postseason but then inexplicably touched the ball twice against the Buccaneers.
| | | |
| --- | --- | --- |
| Week of 100+ Yard Rusher | Kansas City Player (Yards) | Opponent (Result) |
| Week 1 | Clyde Edwards-Helaire (138) | Houston (W, 34-20) |
| Week 6 | Clyde Edwards-Helaire (161) | Buffalo (W, 26-21) |
Williams needs to become a premier ball-carrier if Edwards-Helaire does not get the opportunity.
Being committed to the run game would be nice. It is more about running the ball when the game is on the line. They pounded Buffalo in the regular season when the inclement weather impacted the game. CEH ran it 26 times for 161 yards in their impressive 26-17 victory on the road. There needs to be more of those games throughout the season than there were last year.
Having a healthy Mahomes would also make the team more balanced from an offensive standpoint.
He has run for over 200 yards in each of the last three seasons and has found paydirt six times in the process. He is always a threat towards the goal-line.
Most defenses struggle when they have to guess what the opposition will call, but the Chiefs have proven to be so dominant that they can call whatever they want to, and success will follow.
The weather has consistently been worse in December and January at Arrowhead Stadium. When the play-caller Andy Reid calls for a run play, Kansas City will need to show that they can do so with more ease.
The Offensive Line
The offensive line should be better than last season, especially down the stretch when they became the walking wounded.
Orlando Brown, Kyle Long (when fully healthy), Austin Blythe, and Joe Thuney are all new pieces on the line for Kansas City.
If they can stay healthy and build a rapport as they should, the offense will be the best in the NFL.
All of the new pieces in the trenches have had success with prior teams. It will simply come down to repetition going into the season.
Talk about a perfect situation to play for Reid and Mahomes – times are so productive for the Chiefs these days that even their weaknesses could be a strength.
Denver Broncos
It can be comical talking to fans of teams who believe they have all the pieces to make a run at the Super Bowl. But, the Broncos are one of the few struggling teams that have a ton of youth at their disposal.
Biggest Strength for the Denver Broncos: Young Skill Players
Many Bronco backers believe this team has an abundance of offensive skill players to overcome the lack of their quarterback.
Jerry Jeudy and Courtland Sutton are a talented tandem, but they have had issues staying on the field together.
The health concerns for Sutton have been worrisome. After missing Week 1 against Tennessee due to a shoulder injury, Sutton suffered a torn ACL in his season debut in Week 2 against the Steelers.
He was coming off a Pro Bowl season in 2020. He has a great combination of size and speed that Denver has coveted since being drafted. Without him on the field, Jeudy could not be fully utilized.
KJ Hamler was drafted out of Penn State last season, and he has tremendous potential for Denver. Hamler has been a human joystick on the field and can accelerate with the best slot targets in the league.
Jeudy posted respectable production as a rookie last year. Check out the stats.
52 receptions
16.5 yards per reception
856 yards
Of course, with questionable quarterback play, these numbers may show the true talents that Jeudy brings to the table.
The three receiving scores will need to improve for this offense to get where they want it to be, but the potential is there.
Noah Fant has respectable numbers for a tight end. The former Hawkeye would also like to reach paydirt with far more consistency. Only six scores in two seasons is an issue.
The Broncos would love to see Fant become as dominant as other Hawkeyes have in the NFL.
Dallas Clark, George Kittle, and T.J. Hockenson have all been impressive. Clark has been retired for nearly a decade, but he started the underrated Iowa tradition of having successful tight ends.
Fant is athletic and big enough to be a pivotal piece to the Denver offense. Drew Lock does not have the strongest of arms, making Fant more vital.
Denver's Offensive Backfield
The backfield needs to become more relevant. Javonte Williams, Melvin Gordon, and Royce Freeman bring great depth to the position. Gordon has been a respectable runner for a handful of years. He has had a nose for the end zone, but staying healthy has not been his forte.
Freeman has been more of a short-yardage back, due to his size that can move the chains on critical downs. The former Oregon Duck has shown flashes of handling a full workload, but he is at his best when he is healthy for the third and fourth quarters.
Williams is a wild card as he enters his rookie campaign. He was the whole package at North Carolina and was able to break tackles with ease.
Once Williams gets extended playing time, he could turn into a reliable runner that eclipses 1,000 yards. It's his talent and upside that makes him one of the best bets to win the 2021 NFL Offensive Rookie of the Year award.
The talent is respectable in the backfield and more than capable out wide as receivers. Other struggling teams wish they had the youthfulness and upside that the Broncos have. Staying healthy and finding the right signal-caller could allow their youngsters to shine in 2021.
Biggest Weakness for the Denver Broncos: Quarterback
The Denver Broncos are looking for improved production from the past few tough seasons, and there is only one position that needs an upgrade. That would be the quarterback spot, and it has been tough to watch.
Drew Lock has only played two seasons thus far, but it has been two seasons too many if you ask most Bronco fans. Lock has completed under 60% of his passes for under 4,000 yards in two seasons.
Playing in 18 games due to lack of production and health concerns has kept the production to a minimum.
| | | | |
| --- | --- | --- | --- |
| Lock Passing Yards | Passing TD / INT | Completion Pct% | Record As Starter |
| 2019: 1,020 | 7 / 3 | 64.1% | 2019: 4-1 |
| 2020: 2,933 | 16 / 15 | 57.3% | 2020: 4-9 |
Lock has not passed the eye test thus far, and the hope is Denver will get improved production from their skill position players.
Can Lock Be Helped?
They have attempted to reload in the NFL Draft with Jerry Jeudy and Noah Fant.
Those two players were studs in college and have what it takes to make any average signal-caller look like a Pro Bowler. Jeudy possesses tremendous after-the-catch ability with his size and speed. Fant is a solid possession tight end that can break tackles for chunk plays.
Denver decided to go the running back route this past draft with the selection of Javonte Williams. Williams was an absolute stud at North Carolina, and a strong run game is often the best friend of a quarterback.
Lock needs to put together a solid third-year campaign before he loses his privilege of being a starting quarterback in the NFL. It is a long road ahead for youngsters that are abysmal early in their careers.
Sam Darnold is hopeful a change of scenery and familiar teammates (Robby Anderson) will help reshape his career for the better. Lock will be looking for a backup job shortly if Denver continues to have offensive woes.
Lock was a former second-rounder out of Missouri with high hopes of being a relevant pocket passer. He has nearly as many interceptions (18) as passing touchdowns (23). That is not good enough for a struggling franchise that is trying to find itself. The franchise has four consecutive losing seasons, and they have not been too close to contending for a playoff spot.
If Denver wants to garner national attention and develop a pulse offensively, Drew Lock needs to be the guy.
If they have to rely on Teddy Bridgewater (seems likely or at least possible), the season has gone all wrong. The team may say otherwise since Bridgewater has been a serviceable backup, but he is not the guy to lead these Broncos to the postseason.
While there is talent, the quarterback quandary puts a damper on the future of this franchise.
Las Vegas Raiders
The Raiders have failed miserably under Jon Gruden, posting an 11-21 record through two seasons. Raider nation wants winners, and they have been anything but in the last two decades. Here's how they can turn things around this season.
Biggest Strength for the Las Vegas Raiders: Darren Waller
There needs to be more Darren Waller involvement in the Raiders offense. Waller has been simply unstoppable in the NFL thus far. He became the first Raider tight end to post 90-plus receptions with 1,000-plus yards in consecutive seasons. (IMAGE)
The amount of speed and athleticism Waller has shown is impressive. He went off on Monday Night Football against New Orleans early in the season.
It was Week 2, and he hauled in 12 of his 16 targets for 105 yards and a score. The Saints did not have an answer and could not adjust. Derek Carr has been able to find No. 83 whenever there is trouble brewing.
Waller is perhaps the most explosive tight end in the NFL, which is a mouthful. Travis Kelce and George Kittle are freaks in their rights, but Waller is arguably the most talented of the bunch.
If only there were more weapons like Waller on the Raiders, they'd be unstoppable.
He is not in a wide-open offense like Kansas City, but he does get peppered with targets. He was able to get targeted 145 times last season.
The number was at only 117 the season prior, but the Raiders have taken notice.
| | | |
| --- | --- | --- |
| Receptions (Rank) | Rec Yards (Rank) | Rec TD (Rank) |
| '20: 107 (1st among all TE) | '20: 1,196 (2nd) | '20: 9 (3rd) |
| '19: 90 (2nd) | '19: 1,145 (2nd) | '19: 3 (T-19th) |
Waller's Past Troubles
Waller is lucky to be in the NFL. Many had him never making it in the NFL due to off-field concerns. He was suspended the first four games (substance-abuse policy) of the 2016 season as the sixth wide receiver on the Baltimore Ravens.
Yes, a wide receiver. His speed was a tremendous asset, and his size spoke volumes as well.
The 2017 season would come and go after being suspended the entire season due to more substance abuse issues. He then returned in 2018 and was quickly waived by the Ravens.
The Raiders brought him in, but he only saw limited action. He played in four games and caught all six of his targets. Up until a few seasons ago, questions remained about how much he could see the field in the NFL.
He has never looked back and has made the most of his opportunities with the Raiders.
It has certainly helped to have an accurate signal-caller such as Derek Carr. Carr does not have an overly strong arm, so he has utilized the matchup nightmare that Waller has become.
Las Vegas has used him all over the field. We have seen Waller line up in the slot, out wide, and even with shotgun trips on the boundary side.
Waller is still young at 29 years old (Entering Week 2). He is the most important player on the entire Raiders roster, excluding Carr. The wide receiver depth is improving, but there are a ton of questions remaining.
Which youngsters will step up to make defenses pay attention to all of the weapons in Las Vegas?
Ruggs and Edwards Could Determine Waller's Success
Henry Ruggs and Bryan Edwards are the two young pieces that could determine how much more success we see from Waller.
Despite those two being non-existent thus far in their careers, Waller will eventually need more help around him. Waller has three more years on his contract, and Carr has two more remaining. These two have built a tremendous rapport, and it would be imperative for the Raiders to keep them together for as long as possible.
The inconsistencies from all of the offensive pieces have made life difficult on the entire franchise.
They won't be without their chances to help, though. Per reports, Jon Gruden will go out of his way to give the explosive Ruggs a chance at succeeding.
Here's what The Athletic's Vic Tafur had to say on Ruggs' 2021 role.
"Gruden hears the criticism of the Ruggs pick, so he is the one receiver we can lock in for a lot of targets."
The Raiders have had one winning season in the past 17 years. That is atrocious to endure as a fan, player, and coach. Waller is one of the few sure things they have, and they need to be appreciative for all he has shown them the past two seasons.
Biggest Weakness for the Las Vegas Raiders: Defense
On paper, this defense is among the five worst in the entire NFL. The number of youngsters on this team has given the franchise plenty of headaches.
Unsurprisingly, they entered the year ranked 29th in Michael Wynn's 2021 NFL defense power rankings.
Nobody should bat an eye at that, especially when you note where Las Vegas ranked in key areas last year.
25th in yards allowed per game
26th in passing yards allowed per game
24th in rushing yards allowed per game
30th in points allowed per game
The Raiders gave up 389.1 yards allowed per game. That terrible mark included 263.3 passing yards allowed per contest, and 125.8 rushing yards allowed per week, as well.
To make matters worse, they were bending and breaking all over the field defensively. They ranked No. 30 in points allowed per game (29.9), and many questions remain.
Many have argued that Raiders have drastically underachieved, and that might be true. The bottom line is the team has been downright disastrous. There are only a few other defenses that have been less productive. After owning a quarterback and a player protecting him, the next best thing is getting after the passer.
A Lack of Dominant Players
The Raiders have plenty of youngsters on the field, and several of them bring a ton of potential. The issue with potential and expectations in sports can lead to disappointment.
Who can the Raiders rely on this season?
| | | |
| --- | --- | --- |
| AP All-Pro Players | Year (First Team) | Position (Defenders Since 2003) |
| Nnamdi Asomugha | 2008, 2010 | DB |
| Khalil Mack | 2015, 2016 | OLB |
It has been a while since the Raiders had an All-Pro performer. Even when they have one on the roster, it does not last long enough.
Yannick Ngakoue was a dominant pass-rusher for the Jaguars not too long ago. They drafted Clelin Ferrell out of Clemson to help them on the line, and he has not quite gotten the job done.
The defensive line has reliable backups in Maxx Crosby and Ryan Nassib. The two should help get after the quarterback, but the lack of a dominant player makes it overly challenging.
The linebackers have been mediocre, as well. Core Littleton had some success with the Rams and should bring a winning mentality over to the Raiders.
The secondary has been a concern due to the division they play in. The Chiefs, Chargers, and Broncos all have outstanding weapons in the passing game. Kansas City is on a different level, but the Raiders have stunk it up.
Lots of Youth in the Lineup
All of the projected starters have only played a few seasons. Rookie Trevon Moehrig was drafted out of TCU to help stop the bleeding. Amik Robertson (Louisiana Tech), Damon Arnette (Ohio State), Trayvon Mullen (Clemson), and Jonathan Abram (Mississippi State) are all inexperienced players.
Many of them have been disappointing thus far. Abram may have the highest ceiling, but the Raiders drafts have been a disaster. Mike Mayock and Jon Gruden need to get it going because they have not added any difference makers.
They reached for Arnette a few years back, and it has cost them dearly. Passing on impact players is a tough pill to swallow. There are studs to be had in a draft, yet Las Vegas is still searching for consistency.
If the defense does not develop in a hurry, another losing season is likely to occur. If the Gruden era does not improve, it could come to a crashing halt. There will be limited opportunities in the coming years, and there is a ton of improvement to be made.
Los Angeles Chargers
It is never easy to get to the postseason. I believe this team will have an excellent shot at reaching many of their goals, but they will have to mature and grow up a ton in 2021.
Biggest Strength for the Los Angeles Chargers: Impact Players
Not every NFL team has a bevy of impact players, but the Chargers are fortunate enough to have several.
Justin Herbert put together a sensational rookie campaign, and he did that with a lot of haters. Herbert was not the best passer in the world coming out of Oregon, but he had tremendous potential due to his size, speed, and athleticism.
He single-handedly knocked off Wisconsin in the Rose Bowl with his legs. Herbert can throw on the run with such ease that it comes down to making the right reads and taking care of the ball.
Last year's NFL Rookie of the Year could be even better in year two.
The arm strength was there seemingly every weekend. The kid has loads of talent and has walked into a perfect situation.
This season will be a brand-new year for Herbert. There will be new coaches, and sometimes that can be a cause for concern. I would fade the noise due to the skill players that Herbert has.
Keenan Allen
Keenan Allen has become one of the premier wide receivers in the NFL.
He can play bully-ball as Anquan Boldin played throughout his career with Arizona, Baltimore, San Francisco, and Detroit.
Allen can destroy press coverage due to his size, but he also uses that to his advantage when hauling in passes. Bringing in 95-plus catches in four consecutive seasons is impressive, but his touchdown upside could allow for his best season to come.
Take a look at what he has done these past four seasons.
| | | | |
| --- | --- | --- | --- |
| Targets (Rank) | Receptions (Rank) | Rec Yards (Rank) | Rec TD (Rank) |
| '20: 147 (5th) | 100 (T-7th) | 992 (19th) | 8 (T-15th) |
| '19: 149 (6th) | 104 (T-3rd) | 1,199 (6th) | 6 (T-24th) |
| '18: 136 (T-14th) | 97 (12th) | 1,196 (15th) | 6 (T-25th) |
| '17: 159 (5th) | 102 (4th) | 1,393 (3rd) | 6 (T-26th) |
Mike Williams
Mike Williams is a player that has yet to catch 50-plus passes in a season. The former Clemson Tiger wideout was a beast at the collegiate level. He has shown flashes of being a tremendous second wide receiver.
Staying on the field and being consistent as a performer will be something to look forward to in 2021. The freakish size and athleticism at 6-4, 220-pounds will demand attention on the gridiron.
Most opponents are always aware of where Big Mike is at due to being a red zone monster. Despite being a third or fourth option due to nagging injuries these past three seasons, Williams has come away with 17 receiving touchdowns.
Cook, Guyton, and Johnson
Hunter Henry is gone at tight end, but Jared Cook is a capable replacement. Both tight ends have great size, and Cook is an experienced starter with some ability left in the tank.
Herbert should also expect a few more deep connections from Jalen Guyton and Tyron Johnson. The pair saw some extensive looks with Herbert last season, so there is potential to grow in his second season.
Austin Ekeler
The final missing piece that was out of action last season was running back Austin Ekeler. The undersized running back is swoll and is vastly underrated. He may not be a 200-plus carry type of back, but he can do it all.
He is among the top five pass-catchers in the NFL at his position, but he needs to stay healthy. He ended up missing six games last season, and the Los Angeles offense certainly needed him.
Ekeler caught 92 pigskins in 2019 and was limited to 54 in 2020.
If he can continue to be an elite receiver out of the backfield, the Charger offense should be complete.
While it is not a finished product by any means, Herbert has all the skills and talent around him to have an even better second season.
Regression is likely to come in his overall numbers. However, there will be fewer plays to be had if the team ends up winning more games. Herbert is the total package and has uber athleticism like most of the upper-tier quarterbacks.
This team has a ton of talent at the key positions, and they could feed off their young gunslinger.
Biggest Weakness for the Los Angeles Chargers: Bad Luck
The amount of bad luck the Chargers have endured over the years is enough to last a few lifetimes. We have seen blown leads in the fourth quarter and badly missed kicks. This franchise has been missing their lady luck for a while now.
Anthony Lynn was relieved of his duties this offseason, and now former Rams defensive coordinator Brandon Staley will look to change the end of games with different results.
Staley's arrival is greeted with so much optimism that he was instantly pegged as the favorite to win the 2021 NFL Coach of the Year award.
Staley has his work cut out for him as far as shedding L.A.'s notorious bad luck, of course.
Tyrod Taylor was injured (collapsed lung) right out of the gates when a trainer injured him with an injection. It was the second week of the season, and they had to take on the Kansas City Chiefs.
Patrick Mahomes and his squad were the defending champions, and Tyrod Taylor was the expected starter. They had to turn to rookie Justin Herbert, and it was amazing that the game went down to the wire.
To make your career debut against the Chiefs without even knowing you would be playing is nuts. That speaks volumes on the health and luck factors that the Chargers have never had in their favor.
Herbert played as well as anybody had imagined last season. The Chargers managed to lose in overtime on a 58-yarder by Harrison Butker. That was the season in a nutshell for the Chargers, and things worsened from there.
Injuries Pile Up
Derwin James and Joey Bosa could not stay on the field either. One could write a book about all the injuries over the years, but the Bolts will need to show adversity if they want to turn the corner.
There are no guarantees in life, and the Chargers will need to fasten their seatbelts this season. There always are issues of a team reaching their ceiling. The offensive line over the years has been injury-riddled as well.
Rashawn Slater of Northwestern was their top selection in the 2021 NFL Draft. Protecting the blindside of Herbert will be crucial to their success.
Austin Ekeler was injured last season, and the running back depth is a concern for Los Angeles. Nobody can replace his production.
If the injuries continue to pile up, this franchise will be stuck in neutral as they watch the Chiefs dominate the division.
There is a chance Kansas City may do that if they stay fully healthy, but being a threat in the AFC West can propel them to at least a wild card berth. The AFC West has not seen a ton of production from the Broncos or Raiders, so it should be time for the Chargers to become a postseason mainstay.
It all boils down to the injury bug that has struck numerous times before.
Derwin James was an All-American performer at Florida State. He tore his meniscus in a meaningless game against FCS competition and was not the same again in college.
Already in the NFL, he has had a plethora of injuries. The stud safety has battled injuries to his hamstring, right foot, and meniscus. It has cost him 27 games over the past two seasons.
Similar to Bosa, James is a top-five talent at his position. The next-man-up mentality can only work so often. Losing a premier NFL safety that can hit like a defensive lineman and cover like a speedy corner is hard to come by.
Lack of Experience
Throw in a lack of experience for this franchise as well. I mentioned the lack of health and luck, but the experience comes into play if the team finds itself in the postseason race.
Brandon Staley has never been a coach in the NFL. Herbert is only entering his second season. Defensive players such as Bosa and James have not exactly seen a ton of action either.
This team has been through a ton of disappointment, but we shall see how they respond to a potential fast start to the season.
Which Team Is Strongest in The AFC West?
Everybody in the AFC West standings will continue to look up at Kansas City. The explosive playmakers they have at their disposal are too much to slow down.
The Chiefs need to focus on staying healthy and not beating themselves. Being loaded with talent is an edge Kansas City has, and the other three are trying to avoid losing seasons.
Making the playoffs is a tall task for the three other squads.
I will give the Chargers the best chance due to having an impressive young quarterback, but they will likely be no match for the high-powered Chiefs.
Kansas City is in a class of their own and is the favorite at the top NFL betting sites (+500) to win the Super Bowl in large part because of it.
For more analysis on other division's strengths and weaknesses, take a look at the posts below.
AUGUST
Casino of the Month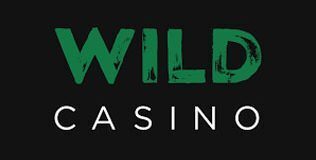 Welcome Bonus
250% up to $5,000
Read Review
Visit Site