The Strangest Transfers in Soccer History

Many soccer fans were left feeling a little confused after Odion Ighalo joined Manchester United on loan from Chinese club Shanghai Shenhua during the recent January transfer window.
The former Watford striker had enjoyed a relatively uneventful career before moving to Old Trafford, but the 30-year-old is now at one of the biggest clubs in the world.
However, Ighalo to Man Utd is far from the weirdest transfer in the history of the game. There has been no shortage of questionable moves down the years, so let's take a look at some of the most unusual transfers.
Here are the 9 strangest soccer transfers of all time.
Luis Figo – Barcelona to Real Madrid
Luis Figo won just about everything during his five-year spell at Barcelona. The Portuguese attacking midfielder was adored at the Camp Nou and achieved legendary status by guiding the Catalan club to consecutive La Liga titles.
So, it was a huge surprise when Figo agreed to join Barcelona's bitter rival Real Madrid in 2000 for a world record fee of €62 million.
To say that Barcelona's fans were unhappy with Figo would be a massive understatement. When he returned to the Camp Nou with Real Madrid a couple of seasons later, Figo was subjected to a torrent of abuse. With numerous objects — including a pig's head — being thrown at him, the game was stopped for several minutes.
There are a few examples on this list of players switching between rival clubs, but Figo's move from Barcelona to Real Madrid is perhaps the most controversial.
Bebe – Vitoria de Guimaraes to Manchester United
Sir Alex Ferguson got a lot of things right as Manchester United boss. In fact, he is widely regarded as the best manager to ever grace the game. But in 2010, the iconic Scot brought Bebe to Old Trafford, and he'll never be able to live it down.
After showing promise in the Portuguese second tier with Estrela, Bebe was signed by top-flight club Vitoria de Guimaraes on a free transfer. Suddenly, just five weeks into his deal with Guimaraes, Man Utd swooped in to sign the little-known winger for just under €9 million.
It soon became apparent that Bebe was nowhere near good enough to play for Man Utd, and Ferguson later admitted that he hadn't seen the youngster play before signing him. A true transfer clanger!
David Beckham – Real Madrid to LA Galaxy
When David Beckham reached the end of his four-year stay at Real Madrid, he probably had offers from countless top European clubs. The English star could've chosen to go anywhere, but he stunned the world of soccer by joining American outfit LA Galaxy.
To this day, Beckham's move across the pond remains one of the weirdest transfers of all time. At the age of just 32, he could've easily played at the highest level for longer, and subsequent loan spells with PSG and AC Milan proved that he was still more than capable of mixing it with the very best.
But it seems as though Beckham knew what he was doing. Now 44, he is perhaps even more famous in the States than he is back home. Beckham is the owner and president of MLS newcomer Inter Miami, and he wouldn't be where he is today without being the subject of one of the strangest transfers in soccer history.
Sol Campbell – Tottenham Hotspur to Arsenal
This is another hugely controversial transfer. Sol Campbell came through the ranks at Spurs and captained his boyhood club for a number of seasons. But after failing to agree to a new deal at White Hart Lane, Campbell ran down his contract and sought a move elsewhere.
The center-back was considered as the best defender in the Premier League at the time, and with the likes of Barcelona interested in signing him, it looked as though Campbell was set for a move abroad. Instead, he did the unthinkable.
Despite publicly vowing never to play for Tottenham's despised local rival Arsenal, Campbell made the gutsy switch across north London in the summer of 2001. And to make matters worse for the Spurs faithful, their former hero went on to win two league titles and three FA Cups with the Gunners.
Even now, Tottenham supporters still refer to Campbell as "Judas."
Ali Dia – Free Agent to Southampton
It doesn't get any stranger than this. Indeed, I challenge you to find a more bizarre transfer story in sporting history.
After playing at the lower levels of German and French soccer, as well as having failed trials in England, Ali Dia joined non-league side Blyth Spartans in 1996, making just a single substitute appearance. So, how did such an average player end up signing for a Premier League club?
Well, this is where it gets interesting. Southampton manager Graeme Souness received a phone call from someone pretending to be FIFA World Player of the Year George Weah. The mystery caller managed to convince Souness that Dia was Weah's cousin and that he had played for French powerhouse PSG.
Remarkably, Souness believed the story and agreed to sign Dia on a one-month contract. But following a laughable debut appearance for Saints, it quickly became clear that Dia had conned Souness into signing him.
The caller turned out to be a friend of Dia's. Full marks for trying, I suppose.
Tevez and Mascherano – Corinthians to West Ham United
It's safe to say that eyebrows were raised when Argentine duo Carlos Tevez and Javier Mascherano joined West Ham in 2006. Both players had been touted for a move to the Premier League. But with the Hammers battling against relegation at the time, it seemed strange that the pair would opt to settle at Upton Park.
However, it transpired that a number of EPL clubs had already refused to sign the players due to concerns over third-party ownership — something that the Premier League doesn't allow.
The situation became even more controversial when Tevez scored the goal that kept West Ham in the top flight at the expense of Sheffield United. Following an appeal from the Blades, West Ham was fined a whopping £5.5 million for breaking league rules.
Tevez and Mascherano both left the club after just one season, but their impact on English soccer will live long in the memory.
Mo Johnston – Nantes to Rangers
The rivalry between Scottish giants Celtic and Rangers is one of the fiercest in the world. Celtic is predominantly a Catholic club, while Rangers are traditionally Protestant, so clashes between opposing supporters are often violent.
So, when Mo Johnston joined Rangers — via French club Nantes — from Celtic in 1989, Glasgow went into meltdown.
Needless to say, both Old Firm clubs were furious. Johnston was a real fan favorite at Celtic Park, but neither side was at all happy with him switching allegiances. Celtic disowned Johnston, while Rangers' kitman famously refused to arrange the new arrival's kit before games.
Johnston eventually won over the Rangers crowd by scoring a bucketload of goals, but Celtic fans have never forgiven him.
Edgar Davids – Free Agent to Barnet
Ajax. AC Milan. Juventus. Barcelona. Inter Milan. Tottenham Hotspur. Barnet?
Edgar Davids played for many of the world's most prestigious clubs throughout his glittering career, winning multiple domestic titles, along with the Champions League. But after two years out of the professional game, Davids turned up at League Two outfit Barnet, eager to prove he could still make the grade at the age of 38.
Sure, England's fourth tier is a far cry from the Champions League. But Davids gave his all for the club over a two-year period. He captained the Bees to a 4-0 victory on his debut, but he was ultimately unable to save them from relegation.
In his prime, Davids was regarded as one of Europe's best midfielders. But he will forever be remembered for his spell at Barnet.
Julien Faubert – West Ham United to Real Madrid
Real Madrid is renowned for signing only the best in the business. But with all due respect, Julien Faubert is not one of the best in the business.
The Frenchman joined West Ham in the summer of 2007, but an injury prevented him from making his debut until the following year. After failing to make an impact at Upton Park, Real Madrid inexplicably agreed to sign Faubert on loan.
Unsurprisingly, Faubert's time in Spain was extremely unsuccessful. He only made two appearances for Los Blancos before quickly being shipped back to West Ham.
Faubert's move from West Ham to Real Madrid has been joked about for years now. In fairness, even Faubert himself must've been wondering what on earth was going on.
Summary
Transfers are now a fundamental part of the game, so much so that transfers often define seasons. A great signing can win a club silverware, but it's usually the bad signings that get talked about the most.
There have been countless crazy transfers down the years, so feel free to discuss your suggestions in the comments section below if you can think of any more.
Additionally, check out the soccer blog for more content like this.
AUGUST
Casino of the Month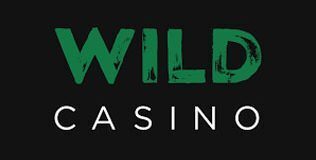 Welcome Bonus
250% up to $5,000
Read Review
Visit Site