Bold Predictions and Theories for Stranger Things Season 4 Part 2

Part 1 of Stranger Things Season 4 was wild, to say the least.
This season has taken everything that was so good about the first three and amplified them. It's also way more "adult" than the other seasons, so be sure to watch this season when the kiddos are asleep and avoid eating during it.
This is one of the best shows in the world right now, and it's living up to the hype big time. The characters we know and love are in some serious trouble (as they usually are) and will need a big team effort to get themselves through it.
With that being said, the finale has yet to be released. Let's get right into our Stranger Things Season 4 Part 2 predictions for how we think this will all unfold.
What Has Happened So Far in Stranger Things Season 4
Consider this your only spoiler alert before digging into our Stranger Things part 2 predictions.
If you aren't caught up yet this season and want to know what we were thinking before part 1 was released, check out our original predictions for season 4.
Looking back at the end of season 3, we knew the gang would be split up in their own timelines. One of the biggest questions had to do with Hopper, who we didn't know was alive until the trailer came out.
Joyce gets a suspicious package which turns out to be a Russian doll. After calling Murray for help, she finds a note in the doll that says Hopper is alive. Long story short, Joyce and Murray had to bring $40,000 to Alaska to break Hopper out of the Russian prison he was being kept in.
never thought i'd be crying over a jar of peanut butter but here i am pic.twitter.com/Gl1XhSV1di

— Stranger Things (@Stranger_Things) June 7, 2022
Hopper and some other prisoners are put up against a Demogorgon that the Russians are trying to train for war. Joyce and Murray bust them out just in time and are reunited dramatically.
Hawkins is also going through it right now, with people getting their bones snapped in unimaginable ways. The being behind this is revealed to be none other than Henry or "No. 1" from Eleven's line of test subjects.
Eleven overpowered Henry after going on a rampage in the laboratory and killing basically everyone. Henry was sent into the Upside Down, where he became Vecna and started his journey of revenge on Eleven.
Let's look back at our original Stranger Things 2022 predictions to see what we got right.
Stranger Things Predictions We Already Got Right
We made six Stranger Things 2022 predictions before part 1 was released, and we didn't do too bad.
For starters, we said that Hopper is not the only prisoner. This was 100% true and was even worse than we thought. The Russians had a huge prison system with many guards and prisoners being sacrificed.
The prisoners were being put up against the Demogorgon to feed/train it, which required a lot of bodies. Luckily Hopper's experience in fighting one of these demons came through, as he and Enzo (former guard, now a prisoner for trying to help Hopper escape) are on their way out with Joyce and Murray.
We partially got our prediction about Dr. Brenner correct, saying that he was alive and behind it all. Our prediction was for him to be Vecna, but he was behind an entire operation dedicated to helping Eleven get her powers back.
The second to last episode is titled "Papa," which means Brenner will soon play a huge role here.
We also partially got something right in terms of dimensions. Our initial prediction was that there would be a form of time travel and the Upside Down is multiple years in the past.
As for who will die in Stranger Things, Jonathan and Steve could be next. Steve's in much more trouble in the Upside Down than Jonathan is, and Steve is also the most favored person on the Stranger Things death odds.
Here's how the odds are looking now on Bovada.
If you want to bet on who will die next in Stranger Things, these are the current options. Vecna possessed Nancy as part 1 ended, so her (+1100) odds look intriguing.
New Stranger Things Season 4 Part 2 Predictions
That brings us to our new Stranger Things Season 4 part 2 predictions. There's still so much left to unravel despite only two episodes left this season.
Three different stories are being told right now, and they are sure to collide soon. Please take a look at our Stranger Things Part 2 predictions to see what we think will happen.
Hopper and Eleven Reunite (-290)
One of the best moments in part 1 was Joyce and Hopper reuniting. The rest of the group probably still thinks Hopper is dead since Joyce kept their trip to Alaska a secret for the most part.
Now that Joyce and Murray have saved Hopper, they can make their way back to Hawkins.
Eleven will not be near them when they return, as she's on her journey to get her powers back. Mike, Will, Jonathan, and Argyle will probably be the ones to break the news to Joyce, Hopper, and Murray.
Knowing Joyce and Hopper, they will want to try and help. Hopper was like a father figure to Eleven before he was thought to be dead.
There's still a lot left to unfold for that to happen, but the length of these next two episodes (primarily Episode 9) should be plenty of time.
Netflix went all out for Stranger Things 4

Episode Lengths
• Episodes 1-6 = around 1 hour 15 minutes each
• Episode 7 = 1 hour 38 minutes
• Episode 8 = 1 hour 25 minutes
• Episode 9 = 2 hours 30 minutes

Budget is a giant $30 Million Per episode. Wowhttps://t.co/cHmLvtLAAM pic.twitter.com/q6f89yd1mL

— Benji-Sales (@BenjiSales) May 20, 2022
You can bet on Eleven and Hopper reuniting on the best entertainment betting sites. The odds of reuniting are (-290) for Yes and (+190) for No. Those odds imply that the chances of it happening are high.
I will say that since there's so much to happen between now and then, it does make sense to consider taking the No option for more value. There's also a confirmed Season 5, so maybe they'll hold this special moment over our heads for even more anticipation for the final season.
Either way, this being one of the Stranger Things part 2 prop bets available is an enjoyable way to dive further into the show.
Eleven to Have Two or More Nosebleeds (-340)
Something good about making Stranger Things Season 4 part 2 predictions is that some of them are available for betting. Another prop has to do with Eleven's nosebleeds total in the next two episodes.
Every time Eleven uses her powers in a big effort, her nose starts to bleed. It's a guarantee that her nose will bleed at least once in the next two episodes, given her inevitable battle with Vecna.
That leaves her nose to bleed for the over to cash one more time. I don't think the under is appetizing other than the odds pricing. They priced it that way, though, because its chances appear to be slim.
We know Eleven is still in the facility with Dr. Brenner to repair her powers, and her nose has already bled there. She got her powers back, but Dr. Brenner tends to push her past her limits. When that happens, her nose will probably be dripping with blood.
Since Episode 8 is titled "Papa," we probably will get Dr. Brenner pushing Eleven possibly harder than ever. Her chances of a nosebleed are very high here, and her battle with Vecna will likely be another one.
Steve Will Die (EVEN)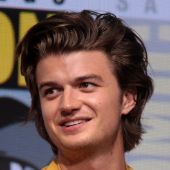 One of the biggest questions lots of fans have been asking lately is will Steve die in Stranger Things?
Steve is one of the most popular characters in the show, and with good reason. He's had many moments throughout the show's history that have been funny, action-packed, heartwarming, and more.
Joe Keery does a fantastic job in the role of Steve, but is there a chance he dies here? I would say absolutely. To be fair, it appears that nobody is safe from Vecna, and anyone could be caught in his trance at any moment.
With that being said, the oddsmakers for who will die in Stranger Things have tuned the odds for Steve to die. He was (+500) when we made our predictions before Season 4 was released, and he went all the way down to even odds.
Steve was the first to enter the Upside Down this time and nearly was killed by the giant demon bat-like creatures before the rest of the group saved him.
He never wants to babysit either, so he will be in the thick of it when it matters most. That means that the chances of him dying in a battle against Vecna or his demons are probably higher. Eleven is also nowhere near to help out with her powers.
Personally, I don't want Steve to die, but it just seems to be something that is definitely on the table in these last two episodes.
Nancy Will Be Saved by Steve and Eddie
After Steve, Nancy, Robin, and Eddie all ventured through the Upside Down; they started making their way back to the "Right Side Up," if you will. They found out that there's basically a portal to the Upside Down at each spot where Vecna's victims were killed.
The group entered the Upside Down through Lover's Lake and came back through Eddie's trailer. Just before Nancy goes through, Vecna enters her mind and freezes her. She gets stuck, and it's just her and Steve in the Upside Down.
Steve might be the perfect person to save Nancy, though, as he is her ex-boyfriend. What saved Max from being taken by Vecna was her favorite song. I'm guessing Steve will know what song to play, but they likely won't have it on Max's cassette tapes.
That's where Eddie will come in. Eddie's musical talent has been waiting to be put on full display ever since he had to leave his band since everyone thinks he's the reason behind all these mysterious deaths.
Since they are in Eddie's trailer, his guitar is probably just in the other room, possibly with a stereo system. There's a good chance that they can save Nancy, but her flashback from how this all began might be too strong.
Nancy is (+1100) to die, which has some serious value to it. She's another beloved character, but they basically all are at this point. I think she's saved, but you never really know for sure.
Wild Theories for Part 2 of Stranger Things Season Four
We can even take it further with some crazy Stranger Things Season 4 part 2 theories. The Stranger Things universe has some serious potential for spin-offs, sequels, and that sort of thing. With that said, there could be even more to the picture than we initially thought.
Here are some wild Stranger Things part two predictions that would blow our minds.
Eleven Is Hopper's Daughter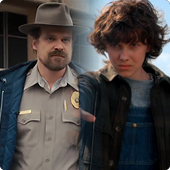 Hopper's connection to Eleven might be even deeper than we think. Before Season 1 even began, Hopper was married with a daughter. His daughter passed away, and his marriage fell apart as well.
One of the things that we know from Dr. Brenner's lab is that they abduct children and can pull off fake deaths. If that was the case with Hopper's daughter, there could be a chance that Eleven is his actual daughter and not just his adopted one.
Eleven did get flashbacks of a woman trying to rescue her from the lab, who she was told was her mother by Dr. Brenner. That would kind of put a damper on the chances of Hopper being her birth father, but there could still be some connections here.
Maybe that means that Hopper's daughter is one of the test subjects we haven't fully met yet? We already know who 1, 11, and 8 (who we met in Season 2), so that leaves many other test subjects on the table here.
The Rest of the Test Subjects Get a Spin-Off Series
The next thing on our Stranger Things part two predictions will be about the other test subjects.
One of the most exciting things about the rest of the test subjects is that they aren't involved in the show. That could be because they were killed in the attack from Henry (or No. 1 AKA Vecna), or another big reason.
Maybe that means that they get their own spin-off series after Season 4 or 5 officially ends. There's so much that they could do with that potential, considering how many of these kids had special powers.
Kali escaped from the lab back in Season 2, and we never got to revisit her story. That could be because they have even bigger plans for her and want to save that for an entirely different spin-off series.
Typically, spin-offs tend to follow when we have a massively successful show like Stranger Things. For example, The Walking Dead is getting its own spin-off series after its massive success. You can also bet on The Walking Dead's upcoming season.
First Attempt to Kill Vecna Fails
Vecna has been becoming stronger over the years since he's faced Eleven. He is often connected to many other demon-like tubes that make it seem like he's charging or something, which could imply that he's tougher than ever before.
On the other hand, Eleven has gone in the opposite direction. She lost her powers and went to extremes to get them back. Now that they will have to face each other for an epic and dramatic battle, there's a chance that Eleven doesn't do so hot.
Also, there's always been a bit of foreshadowing for the kids playing the Dungeons and Dragons board game. This season they introduced Vecna as the epic villain while they were playing, and that's who's been torturing their town this season.
We also saw that Dustin had to roll the 1 in 20 chance dice in an attempt to kill Vecna in the board game but failed. They had another chance with Erica, who could defy the odds and win the game (simultaneously as her brother hit the game-winning shot at his basketball game).
It was an epic moment for the Sinclair siblings, but it could have been the ultimate foreshadowing of what happened next. Maybe Eleven fails like Dustin did when he rolled the dice, and they need a backup like Erica to pull through.
Predicting What Will Happen in Season 4 of Stranger Things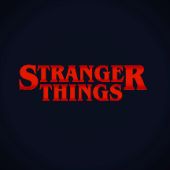 At the end of the day, predicting what will happen in Part 2 of Stranger Things Season 4 will be very difficult. The group isn't even all together, and they face an immense number of issues.
We at least have to expect Eleven is getting back to full strength with her powers and have a head-to-head clash with Vecna. Other than that, it's all up in the air.
If you have some of your own Stranger Things Season 4 part 2 predictions, before you try to capitalize on the entertainment betting sites offering prop bets, view our entertainment betting tips and strategies for useful advice.