Hide Bonus Offers
| | | | | |
| --- | --- | --- | --- | --- |
| #1 | Bovada Sports | 50% Up To $250 | Visit Site | Bovada Sports |
| #2 | BetUS | 125% Up To $2,500 | Visit Site | BetUS |
| #3 | MyBookie | 100% Up To $1,000 | Visit Site | MyBookie |
| #4 | Everygame | 100% Up To $500 | Visit Site | Everygame |
| #5 | BetOnline Sports | 60% Up To $1,000 | Visit Site | BetOnline Sports |
Stranger Things 3: Seven Things That Need to Happen in Season Three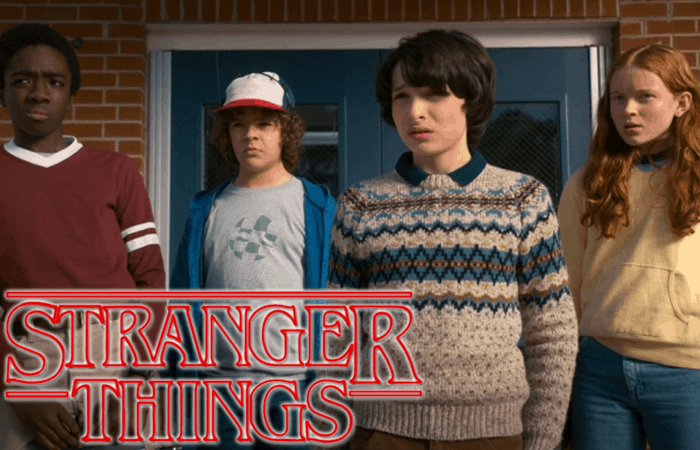 The highly-anticipated second season of Netflix's smash hit Stranger Things came and went in October, yet die-hard fans are left wanting more.
Don't get me wrong, Stranger Things Season 2 passed with flying colors. Entertainment Weekly wasn't lying when they vouched for the latest rendition, saying it's even better than the first.
That's not wrong, but it's also not telling the whole truth. Season one was amazing, jaw-dropping, gut-wrenching, and quite truly an emotional roller coaster. Season two brought all of those same elements, sprinkled in a few new facets, and wasn't obnoxiously trying to best itself.
***SPOILERS LIE AHEAD****
In the end, season two of Stranger Things answered lingering questions, created new ones, and wasn't necessarily better or worse than season one; it was just different.
Given the young age of the core cast, a time jump was inevitable, while the last time we saw the innocent Will, he was coughing up a slug that was surely going to have its own story in season two.
That would indeed be the case, as Dustin somehow ignored the possibility that his new pet "Dart" wasn't just a previously unknown species, but a baby Demo-Dog.
Also, I didn't need to know this.
While the evolution of the (initially) admittedly cute Dart was going on, Will's horrifying run-in with the Upside Down took over the show.
It was constructed in the best way possible, as the Shadow Monster somehow infiltrated Will's body like a demon possession, even though it wasn't in the same dimension as he was.
Think about that for a second.
All of the yikes, right? Yeah, and it really only got worse from there, as little Will was turned into a human robot to help further the Shadow Monster's hellish plan.
Along the way, we were exposed to surprisingly few deaths, despite some entertainment betting sites offering some fun Stranger Things death odds. Of course, those lusting for a star to be taken out weren't disappointed, as the freakishly smart Rudy Bob was the lone major character to meet his demise.
In the end, a bunch of heaters saved Will, and Eleven returned after learning how to maximize her powers – pretty conveniently enough – so she could close the wall that separated our world and (*gulp*) the other one.
But, my horribly frightened friends, your dance with the Upside Down seems to be far from over. Not only did the Shadow Monster lurk over the Hawkins school as the credits closed, but you have two more seasons to go before this story is complete.
With that in mind, I look ahead to the naturally insanely-hyped Stranger Things Season 3 to see what (I think) should happen next:
There Needs to Be a New Enemy
As I pointed out, there are two more seasons to go on this wild ride.
That means Stranger Things can (and should) take a mild break from the Shadow Monster and possibly even the Upside Down to explore our characters and perhaps even evils from the normal realm.
How the show goes about that isn't that important, but there have been whispers that Eleven's run-in with her "sister", dubbed Eight (or Kali), could emerge as a new enemy in the future.
Understandably brushed aside when Eleven fled back to Hawkins to her true "home," Kali could enter season three rather bitter, and perhaps she and her crew will come to haunt Eleven and her friends.
This might not carry the same weight of another Upside Down fiasco, but we've really just begun to see what Eight is capable of. That leads me to another thought…
We Meet More of Eleven's Old Roomies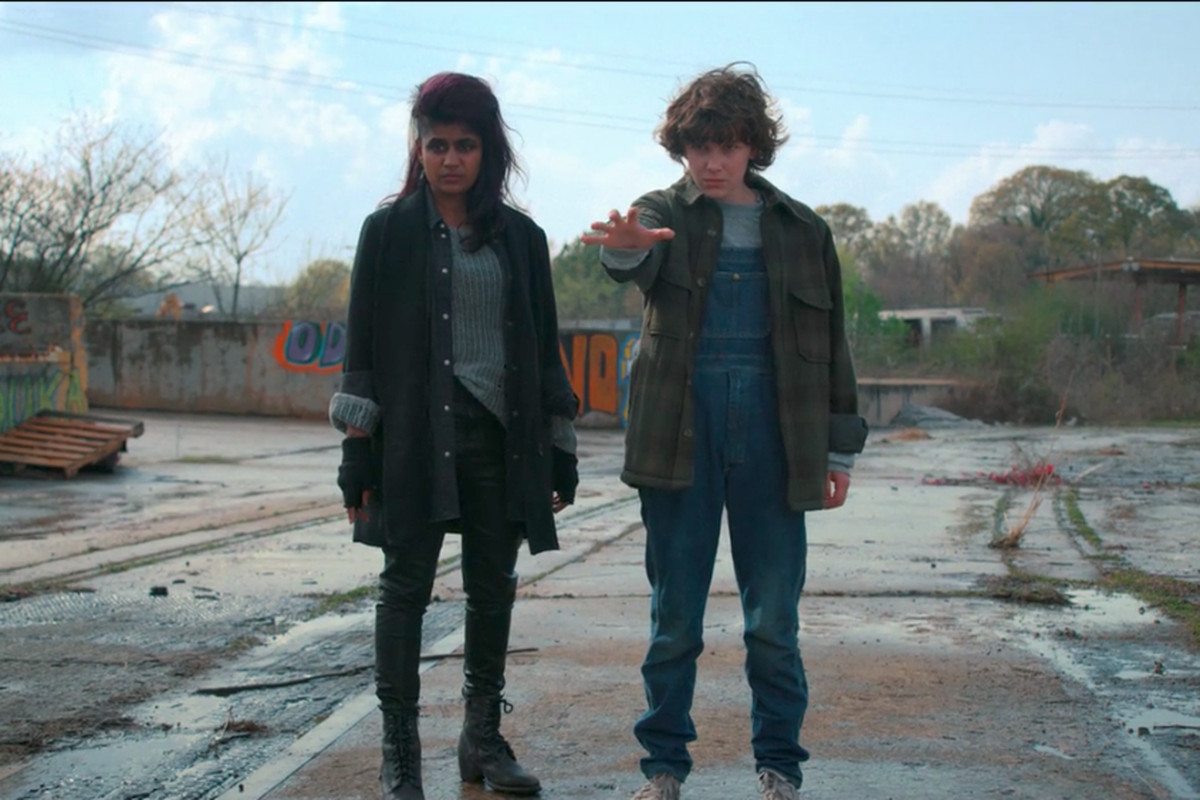 There were more people in that lab than just Eleven and Eight. The show hasn't touched much on it, but the fact that we've met two characters leaves the door open to a third, or several more.
Maybe that ends up being part of the new plot with Kali coming to town, or perhaps this season three subplot is just a backing for a bigger story – all of these people with powers coming together for one last battle to defeat the Shadow Monster for good.
If we're going to see more of Kali, it only makes sense that they explain more about her backstory and the other characters that may have been in her old life.
In addition, this could leave open more story for the government picking up where they left off and trying to control Eleven and her magical friends.
I don't know, I'm not the show creator. All I know is there is untapped source material here, and with two seasons to go, it makes sense to dive into it a bit.
Mad Max's Brother Plays a Bigger Role
Obviously, Mad Max was dropped into this story because the show wants to fatten the underlying storyline – that this is a small town with real people that matter.
This is still a magical and scary story, but the people at the core of it remain interesting, even if Eleven isn't closing the door to hell or breaking necks with her brain.
Needless to say, Max is going to play a bigger role, and I kind of hope that tool brother of hers does, as well. Billy was a relentless jerk, but we were made privy to precisely why (his abusive father) and that peeled back an interesting layer.
Billy went on to beat the living heck out of one of everyone's favorite characters (Steve), but there are some weird personality and story left to tell there. That, and something tells me this guy doesn't scare too easily. That could prove useful in the seasons to come.
Hopper and/or Dustin Are Infected
If you may recall, both Hopper and Dustin have been sprayed in the face (if not the mouth) by an Upside Down pod. I'm not the only one to remember this, and there is a very good chance that this becomes a huge plotline for season three of Stranger Things.
What these two being sprayed or even "infected" means is obviously open to interpretation. It could just be an avenue for the Shadow Monster to keep an eye on Hawkins (as that linked article suggests), it could be a way for more Darts to be harvested, or a number of other things.
My money's on it being a tie between the Upside Down and the real world, but the important thing is that I doubt it's just nothing. The show had both of these characters get sprayed and I doubt it was by accident.
Somebody Else Is Trapped in the Upside Down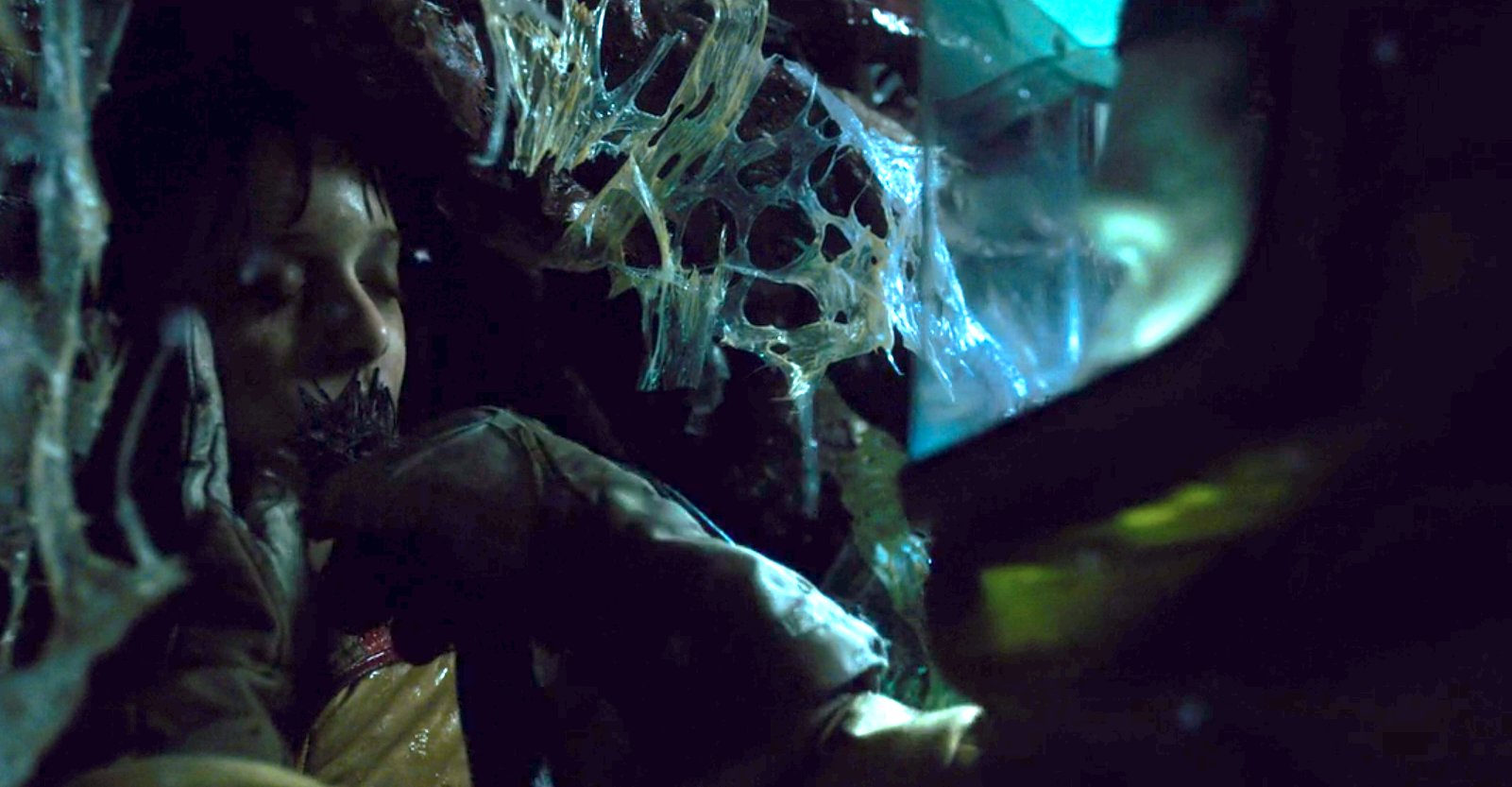 There are a lot of Stranger Things plot ideas floating around the internet, but one I love is the idea that someone else is trapped in the Upside Down, much like Will was in season one.
Remember, that hole was in that wall for quite a long time and got rather large. That, and there have been other entries into the Upside Down in the past – most notably the one Eleven used to get back into her original realm.
It wouldn't be a main character that we know of if it happened right away, but the show could shift the focus off of Will and have us care about another character stuck in the far-away land.
Obviously, if the show runners didn't have a clear reason to open the door back up, this would serve as a good one.
Please Give Will a Break
For the love of all things that are holy, whatever is planned in Stranger Things Season 3 and beyond, please let it have nothing to do with Will. Whoever cast this kid nailed it by getting a kid you instantly feel forever sorry for.
Winona Ryder also would go arguably wasted if she wasn't breaking down over Will's misfortune, but there has to be a way to keep her character engaged without yet again tearing at the insides of this kid.
Noah Schnapp, who plays Will Byers in the show, has suggested that the solution to ridding his character of the Shadow Monster seemed a little too easy. If you ask Schnapp, he's not completely sold on the idea of Will being out of the woods just yet.
Hopefully, he's giving everyone a hard time, because I'm not sure I can take much more of little Will's brain and body diving deeper into the abyss. If nothing else, let's just stop terrorizing this kid – if just for one season – and think up other ways to keep the audience on the edge of their seat.
Besides, a case can be made that you've yet to actually meet Will at all.
A Main Character Has to Go
Last, but definitely not least, Stranger Things needs to cut ties with a character everyone actually cares about. I personally will potentially hate this, as I'm a big fan of a number of characters, with Hopper probably leading the way.
The show has run into some serious darkness with few key characters getting into trouble, though, and that's starting to become a little unbelievable. In season one, the big loss was Barb, and in season two, it was Bob.
These characters played vital roles for both seasons in the end, but they weren't characters that anyone was seriously attached to. Any of the main core of kids from Eleven to Will would be a heavy blow in season three, while Hopper or Joyce Byers would be pretty devastating losses, as well.
Perhaps it's time to just eliminate a character everyone likes that has run its course. Steve makes a lot of sense. He's no longer with Nancy and has completed his character arc.
Steve was the guy with the girl that didn't care much about anyone other than himself. Then he cared about the girl, got mad, lost the girl, and realized the error of his way. Now that he's a nice guy again, it would be the perfect time to take him out.
This is the formula the great shows like Game of Thrones and The Walking Dead have followed, so I certainly won't put it past Stranger Things.