Hide Bonus Offers
| | | | | |
| --- | --- | --- | --- | --- |
| #1 | Bovada Sports | 50% Up To $250 | Visit Site | Bovada Sports |
| #2 | BetUS | 125% Up To $2,500 | Visit Site | BetUS |
| #3 | MyBookie | 100% Up To $1,000 | Visit Site | MyBookie |
| #4 | Everygame | 100% Up To $500 | Visit Site | Everygame |
| #5 | BetOnline Sports | 60% Up To $1,000 | Visit Site | BetOnline Sports |
Stranger Things 3 Prop Bets to Target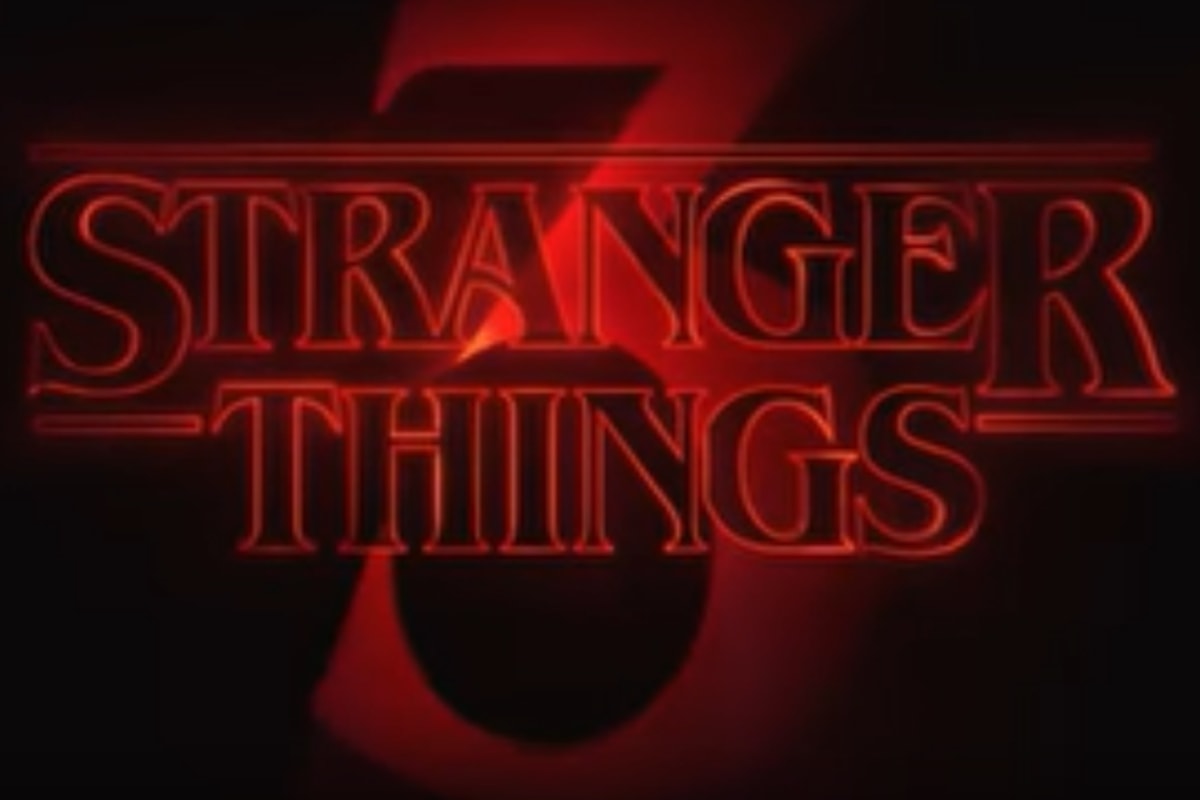 Stranger Things 3 touches down on Netflix and prepares to re-enter our lives on July 4th.
It's been over a year since we saw our favorite band of kids doing their best to save the world while also figuring out how a superhuman and knowledge of another dimension fit into it.
Last we saw the folks in Hawkins, everything seemed to be okay. Then the camera pulled back to reveal in no uncertain way that this story between good and evil was far from finished.
That's great because Game of Thrones is gone, and I need something to get me through the summer.
As exciting as the hit show's return is, it's just as exciting that we all have the chance to make money off of it. There are some Stranger Things prop bets out there to take advantage of, and more could be on the way.
Feel free to hit up my breakdown of things that need to happen in Stranger Things season 3 and then dive into the rabbit hole as I look at some fun wagers.
Who Will Die First on Stranger Things 3?
The second the trailer for Stranger Things season 3 dropped, I was all over a Stranger Things death odds blog. The only problem was that none of the best entertainment betting sites happened to be offering wagers on who would be the next to die on the hit Netflix series.
Perhaps that's because the latest Stranger Things trailer hadn't given much of a look as to who that could be or because it always seems like everyone has the same odds of meeting their demise.
That, or it could be the fact that to this point the show has made a habit out of bumping off pretty meaningless characters. Yeah, there's been death on Stranger Things, but it hasn't yet reached the Game of Thrones or The Walking Dead levels of shocking.
That could change this season.
Several characters — as I broke down in that old blog — appear to be in some type of danger, whether thanks to clues from the actual trailer or from pieces of information we can lean on from season two.
Other characters are less important to the story and/or could have story arcs nearing their completion.
With at least one more season scheduled for this instant classic, it's probably safe to assume the most popular characters are largely safe. I do think at least one could be thrown in as a shocking death to potentially propel the story in a different direction, though.
The kids aren't off limits, but Jim Hopper strikes me as the big name that could be increasingly at great risk. He did get sprayed by something in season two, and actor David Harbour now has a burgeoning film career.
He's my pick to go first, but I'd love to see some actual Stranger Things odds out there with this wager. So many other engrossing TV shows have been propped up even further by alluring prop bets. Why can't Stranger Things?
I think it will. It's just a matter of time. Just keep that Jim Hopper prediction in your back pocket for when those Stranger Things wagers pop up.
How to Make Money Betting on Stranger Things
Of course, we don't have to hope and wait for Stranger Things betting opportunities. The exact wager type I covet isn't out there right now, but it's been on top entertainment betting sites like Bovada and BetOnline in the past.
And we actually have three fun Stranger Things prop bets to work with right now over at MyBookie.ag.
Let's break them all down and see which way you may want to bet going into season three:
In How Many Episodes Will Eleven Have a Nosebleed?
One of the staples of Millie Bobby Brown's Eleven character is wielding her telekinetic abilities to save her pals. Usually, when she does this, the strength and focus it takes causes her nose to bleed.
We see right away in the trailer that she has a nosebleed just by controlling some toys early in season three. Eleven is also back in action against some nasty monster later in the season, causing Vegas to wonder just how frequently her powers will be needed.
In turn, My Bookie wonders how many times she'll have a nosebleed. The over/under is set at a palatable 3.5.
I think we're already locked in for two nosebleeds, and there are eight episodes to use the most powerful character in the show.
It's not crazy to think Eleven gets into some scuffle with regular humans, uses her powers for a joke, and/or has her physical body impacted by some intense dream sequence.
Needless to say, the show isn't really doing its job if Eleven isn't being used a good amount. And when she's in action, her nose bleeds. I think you can safely bet the over and get some money back in the process.
How Many New "Numbers" Will Be Introduced in Season 3?
The core of this show is Eleven, her powers, and her backstory. Most will give a nod to the group of kids that befriend her — and I wouldn't say that's wrong — but without Eleven, there is no story.
Viewers were already exposed to her past in the first two seasons, with Eleven learning even more about herself and how to control her powers after running into "sister" Kali.
Kali is just the second of many other "numbers" in good ol' Dr. Brenner's facility. The show could and should explore this further, prompting a wager regarding just how many new powerful youngsters we run into.
The over/under is set at 2.5, which surely does not include the numbers (11 and 8) we're already aware of.
The show needs to introduce three additional "numbers" in season three alone to convert a winning wager for the over. They could easily do this by sprinkling them in during dream sequences or flashbacks. They really don't need to fully bring them into the present storyline.
But that's probably the best way to introduce new characters and grow the story. If you're placing that bet, that's likely where your mind is going.
I tend to think as this show gets bigger and badder, it could be headed towards one massive fight that will ultimately be too great for Eleven to handle on her own. Could the show bring all of these other "numbers" out of the woodwork to help save the day?
It's certainly possible, while the number of "sisters and brothers" Eleven and Eight could meet up with could possibly start at nine and even grow.
I just don't think we'll have time to meet them all before season three is through. One or two? Sure, maybe. But three or more? That feels like a lot in an eight-episode season with a lot of other storylines to tap into.
Will Season 4 Mark the End of Stranger Things?
The previous prop bet may play into the next. If there's a much bigger story just waiting to be picked up — Eleven's past combining directly with her present to impact a greater good — then the showrunners shouldn't ignore it.
This entire series has always felt like it was working toward something bigger.
At every turn, we learn something more about the Upside Down. Television has a natural progression that leaves behind everything you thought you knew and tosses you into an abyss of the unknown, too.
The word for some time has been that Stranger Things will wrap up succinctly after four seasons. Will the creators stand by that and deliver some value for bettors? Here are the odds.
It's possible the creators stick to their guns and stop this train at four seasons like they originally intended to. However, due to fan outcry and the insane popularity of the series, executive producer Shawn Levy has admitted to the possibility of a fifth season.
Maybe it's not even a fifth season, though. What if Stranger Things lives on in movies? Both could honestly be possible with the way media jumps around these days, but as long as there is a story to tell and money to be made, it's impossible to completely write this show off.
The value is with the series ending as originally planned. However, the other side doesn't offer a terrible price, and nobody wants to see this thing end just yet. Cheer on an extension of Stranger Things and make a little money at the same time.
Summary
I want Stranger Things wagers by the boatload, but these three will satisfy me for now. They're creative enough, especially since two of them center on Stranger Things questions fans desperately want answered. We may see more wagers released by other entertainment betting sites in due course.
We're surely all curious as to what the full plot of season three actually is and if it includes an enhanced look into Eleven's mysterious past. Eleven's powers and past captivity at a science lab are literally how/why we got to this point, so further exploration into that world only makes sense.
Due to the addicting and captivating nature of the show, everyone also wouldn't mind knowing if a lot more is to come.
Answers will come in due time, but I've offered my own Stranger Things predictions. Hopefully, that helps you along the way in your betting process. Either way, I wish you luck in your betting endeavors and hope you enjoy season three of Stranger Things!