Steelers' Super Bowl 55 Chances – Can Ben Roethlisberger Take Them All the Way?

Ben Roethlisberger is starting to resemble Tom Hanks from Cast Away. His rugged beard gives way that the end is near, and he knows that this could be his last opportunity to capture another SB ring.
The good news is Big Ben is surrounded by a stellar supporting cast, and he should be ultra-motivated to compete at a high level. Most will agree that he's got a great leader in Mike Tomlin, but is that really the case?
I'll offer my take and reveal whether or not I think the Pittsburgh Steelers will win the 2021 Super Bowl, but let's start by building the foundation. That involves taking a look at the Steelers' SB odds.
Steelers' Super Bowl 55 Odds
Bovada +2200
BetNow +2850
BetOnline +3000
Leaving equity on the table in the NFL futures market is a mistake that lots of online bettors make, but it's easily avoidable.
Shopping your lines is incredibly important when you are placing bets on the NFL, and the Steelers' Super Bowl odds in 2021 indicate that directly.
Nothing about Pittsburgh's +2200 number at Bovada entices me in the least. On the other hand, +3000 odds that the Steelers win Super Bowl 55 start to seem a bit more reasonable.
Let's evaluate both sides of the argument.
Why the Steelers Can Win Super Bowl 55
These NFL power rankings installed the Steelers at #17, but is Noah Davis gravely underestimating how good Pittsburgh will be?
Tomlin led this group to an 8-8 record with a combination of Mason Rudolph and "Duck" Hodges under center. The Steelers ranked dead-last in the NFL last season in red zone scoring percentage (TD only) and clocked in at 27th in third-down conversion rate.
Here's why that will change in 2020.
Ben Roethlisberger is back and claims he is as healthy as he has been in a long time, and he'll have a couple of new toys to play with. Eric Ebron comes over from Indianapolis as a genuine red zone threat, while Chase Claypool's presence is a two-fold addition.
First off, it gives Big Ben a 6'4" 238-pound target who has the size and strength to overwhelm cornerbacks. Secondly, it allows JuJu Smith-Schuster to return to the slot — the position on the field where he's most comfortable and effective.
And how about this defense?
We all know T.J. Watt is one of the NFL players about to get paid big-time money. Bud Dupree and Devin Bush Jr. are standout linebackers, while Minkah Fitzpatrick might be the premier free safety in all of football.
It's conceivable that a rejuvenated Roethlisberger can guide the Steelers all the way toward a victory in Super Bowl 55.
Why the Steelers Won't Win Super Bowl 55
I could point toward lots of roadblocks standing in the way of Pittsburgh even getting to Raymond James Stadium in the first place. The Ravens' Super Bowl 55 chances illustrate that winning the AFC North could be out of reach for the Steelers.
Advancing to the big game via a Wild Card slot isn't impossible, but can you envision this team going into Arrowhead Stadium and knocking off the Chiefs? That seems like a stretch.
I described Ben Roethlisberger as being revitalized after missing 14 games in 2019, but isn't it naïve to expect the Steelers QB to return to tip-top form? Maybe he led the league in passing yards in 2018, but he also topped the charts in interceptions, marking the fourth straight year he racked up at least 13 picks.
All in all, Tomlin is putting all of this team's eggs in the basket of a 38-year-old who sustained a grisly elbow injury to his throwing arm last year. That may work out here and there and be enough to sneak into the playoffs.
Anything beyond that would be quite stunning.
Will the Steelers Win Super Bowl 55?
The Steelers boasted a top-5 defensive unit in 2019 and are set to welcome their future Hall of Fame QB back. I can't explicitly say there is zero chance the Steelers win the 2021 Super Bowl, but it's not a Super Bowl 55 bet I have any interest in placing.
While there are certainly some pros about Mike Tomlin's situation, they are outweighed by too many cons.
If you're still itching to get some wagers down on teams that could win next year's SB, check out the blogs below.
AUGUST
Casino of the Month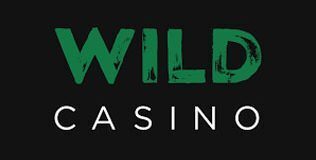 Welcome Bonus
250% up to $5,000
Read Review
Visit Site