Stage 3 Week 2 of OWL Preview and Picks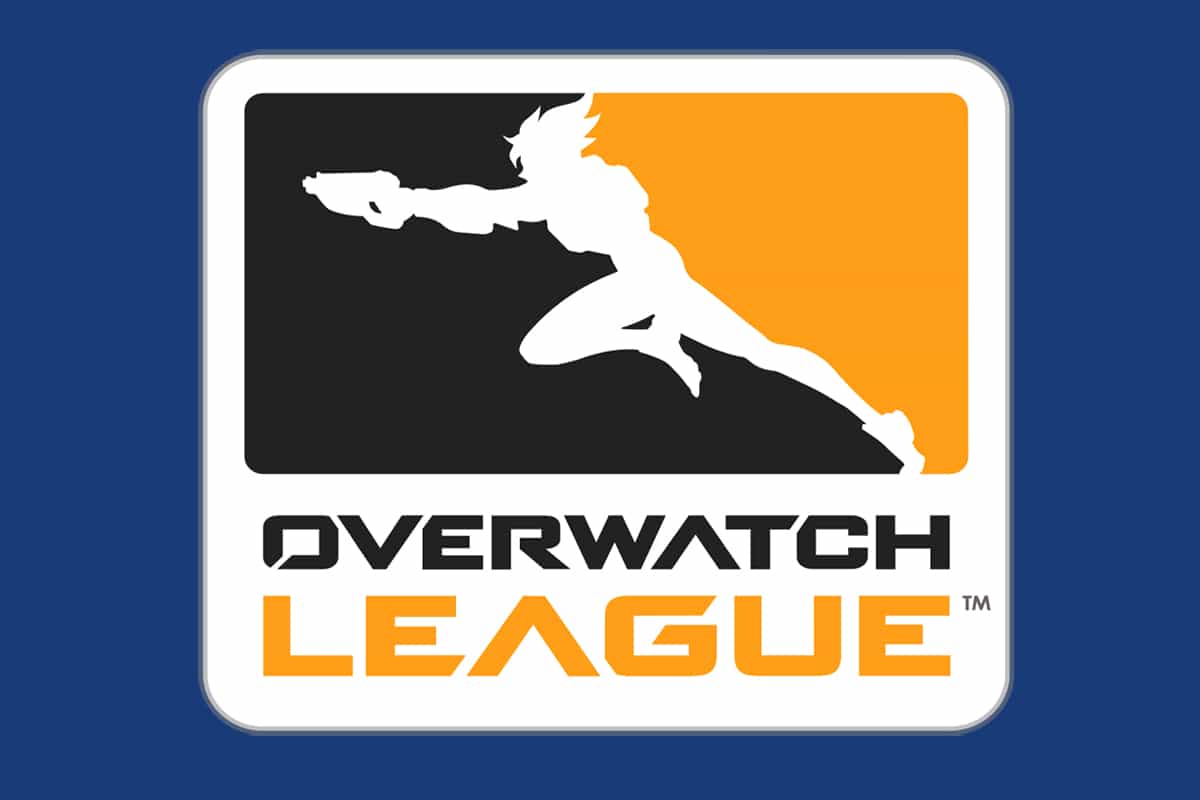 Overwatch League 2019 is back after an All-Star break hiatus, and it was interesting to see which teams took advantage of the time off and which teams looked rusty.
The Seoul Dynasty were the champs of Week 1 after winning all eight of their maps and taking care of business against two up-and-coming teams in the Florida Mayhem and Guangzhou Charge.
The Chengdu Hunters have to be disappointed with their Week 1 performance. The Hunters were defeated by two teams with losing records, and Chengdu continues to slide down the league standings.
The Atlanta Reign had a nightmare schedule in Week 1 with matches against the San Francisco Shock and Vancouver Titans. Atlanta went 0-2 but showed a lot of promise by making each series close.
The Reign are starting to make a name for themselves as big-game hunters. Certain teams have the ability to rise to the level of their competition, and this is something bettors should aware of as we progress through Season 2.
In this article, I'm going to preview four matchups from Stage 3 Week 2 of the Overwatch League, give you the odds, and pick the teams that I think will come out on top.
The Stage 3 Week 2 matchup odds are provided by SportsBetting.ag. Feel free to give SportsBetting.ag a try. They offer great odds on Overwatch and a variety of other esports.
Also, be sure to check out our list of the best Overwatch betting sites if you're interested in wagering on any of this weekend's games.
Dallas Fuel (10-6) vs. Chengdu Hunters (6-10)
The Dallas Fuel got rolled by the Los Angeles Gladiators 0-4 in their first match of Stage 3 OWL 2019. Dallas was able to bounce back against a weak Washington Justice squad in their second match of the weekend with a 3-1 victory.
The Fuel and the Gladiators both came into their match with a 9-5 record, but Los Angeles clearly had the upper hand throughout the series.
Dallas made too many small mistakes to win the match, like supports getting killed early in fights and players not landing valuable ultimate abilities.
The Dallas support players, uNKOE and Closer, struggled to keep their tanks alive during Week 1 of OWL 2019, and that made it difficult for the Fuel to muster up enough damage to win teamfights.
In the weeks ahead, Dallas will need to improve their teamwork and coordination if they want to maintain a positive trajectory for the rest of the season.
The Chengdu Hunters lost both of their OWL Stage 3 Week 1 matchups and looked like a team that was out of sorts for most of the weekend.
The Hunters introduced a new main-tank player, JIQIREN, into their starting lineup for the first time this past weekend. JIQIREN has not been able to join the team prior due to visa issues, and Chengdu has been improvising their lineup accordingly since the start of Season 2.
Chengdu looked lost with the new tank duo of JIQIREN and lateyoung in the starting lineup, and the coordination improved once the Hunters substituted ameng and YangXiaoLong back into the lineup.
It will be interesting to see going forward if Chengdu continues to integrate JIQIREN into their lineup and transition towards standard triple tank/triple support compositions or if they default back to the DPS heavy compositions involving ameng on Wrecking Ball that has worked for them in the past.
Prediction
The Chengdu Hunters are sliding due to roster instability, and the Dallas Fuel have a good chance to take advantage depending on what lineups the Hunters roll out.
I think that Dallas has the upper hand in this matchup using triple tank/triple support compositions while Chengdu is the better DPS composition team.
If the Hunters decide to use the match as a tune-up for JIQIREN and their GOATS comp, Dallas will win the series by a score of 3-1.
Los Angeles Gladiators (10-6) vs. Philadelphia Fusion (8-7)
Los Angeles Gladiators
-1000
The Los Angeles Gladiators finished Overwatch League Week 1 of Stage 3 with a 1-1 record and a couple of tough matches under their belt. The Gladiators rolled over Dallas in their first match of the weekend and then fell to the Vancouver Titans in a close 1-3 series.
Los Angeles decided to give Surefour more time in the starting lineup this past weekend, as ZachaREEE was sent to the bench. The Canadian superstar mostly played Brigitte, but he did have some nice moments playing the damage heroes Bastion and Sombra as well.
Surefour seems to give the Gladiators a boost when he plays, and chants of SURE-FOUR could be heard throughout Blizzard Arena when he was unloading tank shells as Bastion against the Fuel.
The Gladiators have a tough stage ahead of them, and they need to keep performing like they did this past weekend in order to maintain their status as a top team in the Overwatch League.
Philadelphia is officially in a slump.
The Fusion have lost four out of their last five matches and look like a team that is struggling to find a winning formula. The All-Star break was supposed to help Philadelphia recoup, but a 0-4 loss to the Hangzhou Spark tells a different story.
The Fusion prefer to play the classic triple tank/triple support composition, but they have not had any recent success doing so against the league's top teams.
It's problematic that Philadelphia has not tried to make any changes in order to break out of their slump. Other teams have a plan B or plan C to fall back on when their composition isn't working, but the Fusion seem determined to make GOATS work with their current starting roster.
I would expect an eventual roster or hero change to take place if the Fusion continue to slide and play uninspired Overwatch. Philadelphia still sits at a positive 8-7 league record, so it's not too late for them to make a change and turn things around.
Prediction
If the Philadelphia Fusion continue to beat their GOAT-shaped heads against the wall, then they are going to continue losing to the best teams in the league.
The Fusion and the Gladiators are two teams trending in opposite directions, and I don't think there is much that Philadelphia can do to stop Los Angeles from winning this series unless they make a major change.
The LA Gladiators should have the upper hand here, and I think they take the series 4-0.
PICK
Los Angeles Gladiators
-1000
Guangzhou Charge (6-10) vs. Los Angeles Valiant (4-12)
The Guangzhou Charge look ready to put their abysmal OWL Stage 2 behind them after a 1-1 start to Stage 3. The Charge introduced nero into their starting lineup this past weekend, and the addition seems to have refreshed the Guangzhou roster.
Nero is an exciting projectile DPS player who comes into the Overwatch League with a deep pool of heroes to choose from. We saw nero make appearances on Zarya, Hanzo, Pharah, and Junkrat against the Hangzhou Spark and the Seoul Dynasty.
The Charge looked promising with nero in the starting lineup, and the roster change gives Guangzhou fans hope that the team's best Overwatch is still in front of them. I expect the Charge to improve in the coming weeks as they continue to build chemistry with their new DPS.
The Los Angeles Valiant introduced FCTFCTN as their new main-tank player this past weekend, and the change seems to be paying dividends for the team. Los Angeles put up a good fight in a losing effort to Shanghai and then turned around and beat the Chengdu Hunters in a close 0-4 series.
FCTFCTN is a veteran of the Overwatch League as a member of the Houston Outlaws in Season 1, and he has been spending time in Overwatch Contenders during the first part of OWL Season 2. Surprisingly, the Valiant look more coordinated with FCTFCTN in the lineup even though he has had very little time to practice with the rest of the Valiant's starting lineup.
The smooth introduction of FCTFCTN into the starting lineup is good news for the LAV, who needed a shakeup after their rocky start to the season. Going forward, I could see the Valiant have more success in GOATS compositions due to the addition of their new main-tank.
Prediction
The Charge and the Valiant both introduced new players into their starting lineups and saw positive results. These two teams were in the bottom of the pack last stage, but with a little luck, they could be looking at Stage 3 playoffs.
Both played and beat the Chengdu Hunters this past weekend, but the Valiant had a more dominant performance against the Hunters. I think the Valiant are an underrated team that is playing good Overwatch, and the addition of FCTFCTN has passed the eye test so far.
This series will be tightly contested, but I think Los Angeles will barely edge out Guangzhou by a score of 3-2.
PICK
Los Angeles Valiant
-127
San Francisco Shock (12-3) vs. Seoul Dynasty (9-7)
The San Francisco Shock's 28 regular season map-win streak was snapped in their first match of Stage 3 OWL against the Atlanta Reign. The Shock was able to defeat Atlanta by a score of 3-2, and the close match could be attributed to rust for the defending champs.
San Francisco used some interesting hero compositions against Atlanta, one of which involved Rascal playing Baptiste in a GOATS defense on Paris. Rascal is one of the best Baptiste players in the world, and it was fascinating to see him play the new hero in a non-bunker composition.
Baptiste's combination of hitscan and projectile abilities is a perfect fit for Rascal, who was signed to the Shock for his DPS abilities. I expect Baptiste to continue to rise as a popular support in OWL as more players figure out how to properly utilize his kit within the confines of standard hero compositions.
The Seoul Dynasty roster has been in flux lately, and we saw the team debut two very different lineups in Week 1 of Stage 3 OWL. Seoul had success with both roster iterations, and they have to be pleased with their perfect 8-0 map record over the weekend.
Ryujehong proved to be an important factor in Seoul's match against the Guangzhou Charge. Guangzhou played a healthy amount of Sombra GOATS throughout the series, and ryujehong was instrumental in shutting down Sombra's deadly EMP ultimate ability.
Ryujehong swapped his Ana for Zenyatta once he saw that the Charge were going to rely on EMP to win teamfights. He was robotic in his ability to pop Transcendence as soon as he heard the audio cue of EMP being initiated. His well-timed Transcendences were not only able to keep the Dynasty alive, but they also shut down the Charge's best offensive tool.
Prediction
Although San Francisco is undoubtedly the stronger team in this matchup, I expect the outcome to be closer than the odds suggest.
Bettors who want to back an underdog might want to consider wagering on Seoul +458 for an excellent value bet.
Value bets aside, San Francisco still has the best shot of winning this series, and I think that they will. The Shock win a close one, 3-1.
PICK
San Francisco Shock
-1000