Hide Bonus Offers
| | | | | |
| --- | --- | --- | --- | --- |
| #1 | Bovada Sports | 50% Up To $250 | Visit Site | Bovada Sports |
| #2 | BetUS | 125% Up To $2,500 | Visit Site | BetUS |
| #3 | MyBookie | 100% Up To $1,000 | Visit Site | MyBookie |
| #4 | Everygame | 100% Up To $500 | Visit Site | Everygame |
| #5 | BetOnline Sports | 60% Up To $1,000 | Visit Site | BetOnline Sports |
Spot Rogue Casinos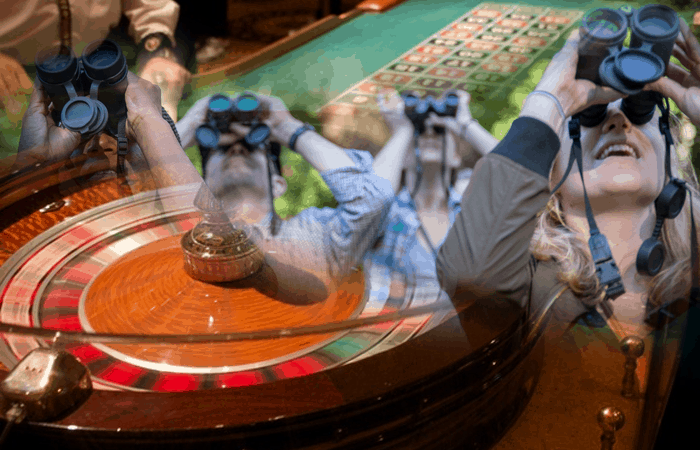 One of the benefits to gambling online are all the choices you have. You have dozens of online casinos you can choose from. And you can join a casino in minutes, only to change your mind and join a different one just as fast.
The tricky part is knowing which casinos are safe to join …and which ones aren't.
Safe online casinos, much like brick and mortar casinos, are supposed to be licensed and regulated. In some regions, like the United Kingdom, Europe and Asia, this is all you need. If an online casino has their license, then they are safe enough for you to join.
(We understand 'safety' isn't the same as 'quality.' For this page, we'll focus on safe vs. unsafe casinos.)
And that's because they have gambling commissions that oversee them. They make sure the casinos follow strict rules and guidelines, and that they treat players fairly. Otherwise they'll have to face the consequences.
But that's not how it works for all casinos. Especially offshore casinos serving the US market.
These casinos use different domain name extensions (like .eu and .lv). They're also licensed and regulated from "gambling commissions" located in jurisdictions with lenient gambling laws.
Many of these casinos are okay. While they ignore US laws, we're still comfortable recommending them to our readers. So long as we make sure you know the risks involved.
But there are others who take advantage of the relaxed laws and jurisdiction loopholes to take advantage of players. To scam you out of thousands of dollars.
That's scary stuff. But the good news is you're only a potential victim if you don't know what to look for.
So, we want to answer the question – how do you avoid these shady companies? How do you spot these rogue casinos before it's too late?
Rogue Casinos Aren't Overnight Successes
We're not trying to be cheeky.
Okay …maybe a little bit.
But what we're saying is this: most rogue casinos don't go rogue overnight. Even if they plan to scam you from the very beginning, it's going to take time. It won't happen right away.
Think about that for a second –
If they scammed players from the get-go, they wouldn't be very successful. How many players can you steal from if you announce from the beginning that that's your plan?
For other casinos, going rogue is a result of poor business planning, execution and greed. Most of them start with good intentions. Then, through a series of bad decisions, end up 'rogue.'
They don't end up there overnight, either.
So, if it takes online casinos so long to turn to the dark side, don't you think they'd leave clues about what they intend to do. Clues you can use to maybe avoid them before you get screwed over too badly?
We think so. We know so.
Roguish Clues That Scream 'Shady Casino'
Here are some clues often left by shady casinos.
Slow Pays
This is especially noteworthy from a casino who otherwise paid their players within a reasonable timeframe. Then, suddenly, their payouts are taking 2-3x as long.
If this happens once or twice, ignore it. Stuff happens.
What should catch your attention is when a casino goes from reasonable, consistent payments to consistently taking 2-3x longer to pay you. And it's even worse when they make promises and fail to live up to it. Or they give you the runaround.
That should be your clue to leave.
No Pays
If a casino stops paying players, then that's a clear sign it's time for you to leave. And chances are there were plenty of signs prior to this point that should've tipped you off. But no matter. So long as you get your money off the site before they close.
Changing Terms
Another scummy tactic rogue casinos pull is changing their terms on a 'as needed' basis.
For example, maybe a player plays through a bonus at 30x. They complete the requirements and then request a cash out.
The casino tells them no, because they say the player didn't fulfill their terms.
But when the player tells them they did, and proves as much through the casino's own terms, the casino will go back and change them to favor their argument. They might change the rollover to 35x or 40x. Or, they might say that the management's ruling is final.
Screwed up, right?
This is just an example. But it's an example we base on actual events we've seen happen. And when you see a casino blatantly cheat their customers, it's clear there's no sense in doing business with them (anymore).
Jurisdiction
Another clue may be where the casino operates from, or where they've received their license.
If they operate out of a country like Costa Rica, your warning bells should go off. This doesn't have to stop you from checking them out. But you should proceed with caution. Any other sign that may point to roguish behaviors should send you packing. You can learn more about jurisdictions and why they don't always mean protection here.
Affiliate Problems
Rogue casinos screw their partners over too. This might mean not paying them or changing their terms. It might mean removing old referrals or reducing how much they'll get paid in the future. The bottom line is they're stealing from affiliates. And if they're willing to screw over their business partners, don't you think it make sense that they'd be willing to screw you over too?
Big Offers
If an offer's too good to be true, it usually is. We're not talking about a 100% match bonus up to $1,000. We're talking about a 400% match up to $5,000 or $10,000. The reason why these should stand out to you is because most legit casinos – ones you can trust – don't offer bonuses that high. Why would another casino do that?
Unwanted Bonuses
Some casinos will give you a bonus even if you don't want it, or try to offer you one when you ask to cash out. They do this because, if you agree, you're not bound by their terms and conditions. You'll have to complete their rollover terms before you can cash out.
But why don't they want you to cash out? A legit casino wants you to stick around too, sure, but they'll let you cash out without question.
No Funds
Shady casinos won't go out of their way to tell you this, but if you hear about them being light on funds or having to wait until more players deposit before they can pay players out, that's a sign you should avoid them.
For example, we heard of a sportsbook who told their players they couldn't cash them out during the summer. They had to wait until fall to pay players because that's when football season started. Because that's when they expected more deposits to come in.
Say what?
Casinos should have money – your money – on hand to pay you. If they have to pay you out of other player's deposits, then they don't have enough money on hand. If something bigger were to happen, say a progressive jackpot, chances are they'd be wiped out. They wouldn't be able to pay anyone.
There's a clear sign to cash out ASAP.
Payment Pressure
Another sign of a roguish casino is when you hear of casinos trying to force players into taking payments for their progressive jackpot wins. Or, to take a lump sum instead of the full balance. Shady casinos do this to prevent paying the full balance owed. And if someone (dumb enough) takes the payments, the casino might pay them for a couple months or years before A) closing, or B) stopping payments and telling the player to get lost.
Locking or Banning Accounts
Another sign of roguish behavior is when a casino locks your account – or bans you – which often happens when you get into an argument about winnings, bonus info or getting cashed out.
These are the more common examples of clues rogue casinos leave. Sometimes these things will happen to you. But often you'll hear about them happening to others.
Sucks for them.
Seriously, it does. But no matter how you get the information, what's important is you take action on it and avoid these shady casinos at all costs.
Where to Find These Clues
Unless a casino screws you over, the only way to know about a rogue casino is when they screw someone else over. And to get that information you'll want to use the following resources:
Casino Reviews
Many reviews are biased, so you need to be careful here, too. But if the website clearly does their homework and/or has a large following, you should be able to trust them. You want to see what they say about the casino's you're thinking about joining. Don't just look at the good stuff, but see if the casino pays their players and treats them fairly.
Casino (Affiliate) Forums
You should visit popular casino, niche casino game and affiliate forums. You'll hear firsthand from players and affiliates about which casinos are treating them well …and which ones aren't.
Casino Blacklists
Blacklists tell you what online casinos websites and watchdog groups feel like are scams and should be avoided. You won't spot a scam 'early,' but you may spot one before you signed up and made a deposit. That's just as useful, especially if you're not an online veteran.
Search Google
Do a search for 'casino scam' or 'casino complaints' and if there's something wrong, you'll get plenty of results. What you want to look for is the most recent feedback. Some casinos have had problems years ago, but fixed them. The opposite is also true. So, make sure you look for results from the last 6-18 months.
Another good rule of thumb is this – ignore the random, one-off complaints. Often these complaints are from a disgruntled customer who thinks the games are rigged because they lost 6 times in a row. Or because THEY failed to read the terms and got mad when the casino wouldn't cash them out.
Ignore that stuff.
What you don't want to ignore are the multiple complaints about the same casino, let alone the complaints about the same thing – unfair games, bonus terms or slow/no pays – and all within the same timeframe.
These are the clues you DON'T want to ignore.
Why Do Players Stick Around Despite the Clue?
We think it's for one of the following 3 reasons:
We think people in general have this frame of mind where they don't think bad things will happen to them. They're being naïve. So, they continue their course until it does happen to them. Then they act all shocked and surprised, as if the clues weren't staring them in the face.
Some people are blinded by greed. They want free money, cash back and other perks these shady casinos offer. But they fail to realize that free money and perks do them no good when the casino won't pay them what they're owed.
Some players have limited choices. This can be the case for Americans. They'll happily accept the risks if it means getting to play.
The rest, we assume, just aren't educated or realize what some of these clues mean. Which is why people like us publish articles like this.
Conclusion
"An ounce of prevention is worth a pound of cure." -Benjamin Franklin
Benjamin Franklin had it right.
Being able to spot a rogue casino before you make a deposit is worth so much more than spotting them after you become a customer.
But – and this is important – spotting them after you make a deposit, but before they shut down is valuable, too.
It doesn't matter when you spot them so long as you do. And before they can do too much damage.
Remember – rogue casinos don't become success stories overnight.
If you open your eyes and ears, and look for the clues we listed above, you won't have any trouble spotting them.
You'll see them coming a mile away.