Sportsbetting.ag – Our Featured Betting Site for the 2018 Kentucky Derby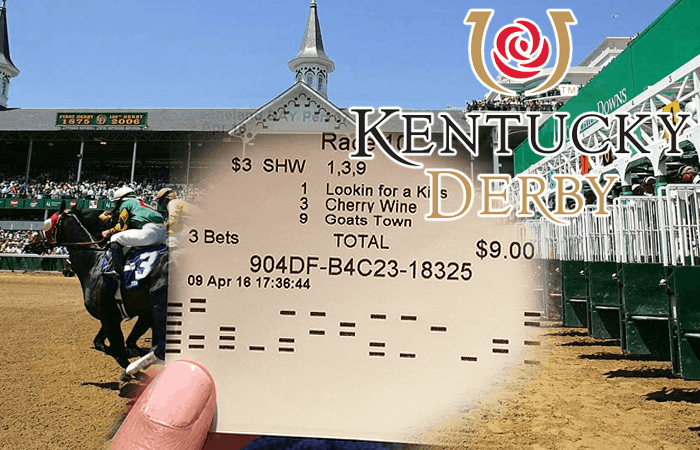 The Run for the Roses is quickly approaching. While May 5th racegoers are making their fashion choices and getting ready for their annual Hot Brown and Mint Juleps, punters around the world are studying the competitors and current odds.
Last year, the Derby's 14-race card at Churchill Downs took in over 209 million dollars in legal wagers from US-based tracks and off-track betting locations. If you factor in the global online bookmakers, the numbers are downright impressive.
Whether you're an experienced bettor or want to place your first bet ever on the "most exciting two minutes in sports," we've got your back with a recommendation.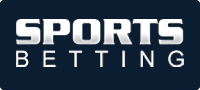 Sportsbetting.Ag Is Our Featured Betting Site for the 2018 Kentucky Derby
Sportsbetting.ag is one of the premier websites that specializes in online betting, particularly for its American clientele.
The virtual betting window is NOW open at sportsbetting.ag, so you can stake your Kentucky Derby predictions. If you want to play the odds, Justify is the current favorite, or you can roll the dice with a long shot like Snapper Sinclair, at 100:1.
Sportsbetting.ag does its best to accommodate players from the US with credit and debit card acceptance as well as Bitcoin, Litecoin, and Ethereum.
But we've done a great deal of research on each of the individual services provided by sportsbetting.ag, from its promotions to betting opportunities to payouts.
Read on to find out more about sportsbetting.ag, and you'll find out why it's a top choice for Kentucky Derby betting. If you don't live in the US or would like to shop around for your options, you can also check out our full list of recommended horse racing betting sites.
About the Kentucky Derby
It's a party in Louisville, Kentucky, each May for the annual running of the Kentucky Derby.
The famous American race was modeled after Britain's Epsom Derby, one of the highlights of England's annual racing season both on and off the track. It's where sports, fashion, and fun are combined into the social event of the year.
Churchill Downs
Churchill Downs has been the home of the Derby since 1875 when it equaled Epsom's 1½-mile distance. It was later changed to resemble today's 1¼-mile course in 1896. The Derby survived some turbulent times with financial difficulties and waning crowds in its early days, though.
The difficulties started to diminish in 1902 when a new owner came in to turn things around for the relatively new race meeting and racecourse.
Not only did Churchill Downs prosper, but the Kentucky Derby also became the principal stakes race for three-year-old Thoroughbreds in the United States.
The Triple Crown
The Grade 1 Kentucky Derby is the first leg of the coveted Triple Crown that is made up of the following three races.
Kentucky Derby – 1 ¼ mile
Preakness Stakes – 1 3/16 mile
Belmont Stakes – 1 ½ miles
You may recall names like Secretariat and Seattle Slew, the 1973 and 1977 Triple Crown champions.
Triple Crown status gives competitors instant recognition, increases track attendance, and creates new racing fans.
Like the Derby itself, the Triple Crown is also modeled after Britain's. The first US winner was in 1919 with Sir Barton. The term "Triple Crown" wasn't used, though, until 1930 when Gallant Fox was the second to achieve first-place finishes in all three races.
After 37 years, American Pharoah finally excited enthusiastic fans in 2015, becoming only the 12th horse in US Triple Crown history to claim the prestigious title. Affirmed was previously the last in 1978.
2018 Kentucky Derby
The 144th running of the Derby is scheduled for Saturday, May 5th.
It features the top contenders from the "Road to the Kentucky Derby" events that start with the Iroquois at Churchill Downs in September. The qualifying races are primarily held across the United States at courses like Belmont Park, Aqueduct, Del Mar, Gulfstream Park, and Santa Anita.
However, over recent years, runners from Japan and Europe have been invited to participate. The overseas "road" events include the Juddmonte Royal Lodge at Newmarket and the Cattleya Sho at Tokyo Racecourse.
The Derby invites are issued based on a point system from the Road to the Kentucky Derby events, with points awarded for the first four finishers in each of the 45 races.
Todd Pletcher's trained Magnum Moon is at the top of the leaderboard, having accumulated 150 points, followed by the 2017 Breeders' Cup Juvenile winner, Good Magic, at 134.
The Derby will be televised on NBC starting at noon with the undercard.
About Sportsbetting.ag
While the oddsmakers have picked Justify as their favorite, our pick for this year's Derby is sportsbetting.ag. Here's why.
More Than the Odds
When we consider online bookmakers, we don't just glance at the odds they're giving. Instead, we take a look at the entire service that they provide.
Online betting is much different than walking up to a window and presenting a $20 and your pick. You have to consider the reputation, the banking options, promotions, payouts, and the user-friendliness of the website.
The US Challenge
American punters have the additional difficulty of financial service limitations. In an area like the United Kingdom, where online betting is permissible as long as the site is registered with the UK Gambling Commission, it's a straightforward process to transfer money into a betting account.
Debit and credit cards are typically approved, and e-wallets like Skrill and Neteller are plentiful.
For US customers, it's not a given that a debit or credit card transfer will successfully go through every time. Banks have intricate coding systems that can immediately decline debits and credits to sportsbooks. Sportsbetting.ag does pretty well at getting the transactions through, though.
Crypto Acceptance
Sportsbetting.ag does allow for credit and debit card transfers, but it's the cryptocurrency menu that kicks up their service level by several notches. The bookmaker accepts Bitcoin, Litecoin, and Ethereum transactions in both directions.
So, for anyone who is restricted by a traditional bank that rubber-stamps "decline" on transfer requests, these crypto options are beneficial.
Only $20
Not only do you have ways to fund your betting account, but you also don't have to risk more than you're comfortable with, as there's a low minimum deposit of just $20.
Compared to some other US-servicing betting sites, that's a good deal. We've seen some that start out at $50 or even $100. That's just way too high for many recreational bettors, especially if you only want to make a one-time wager on the Derby.
Cashback Programs
You may also find the promotional program appealing if you have yet to register an account on sportsbetting.ag.
Currently, new players get a $25 rebate on their first bet if it's not successful. But the incentives don't just stop with the first bet slip.
Sportsbetting's punters can also take advantage of daily 7% rebates or 4% if you prefer to wager by phone. While these promotions can change at any time, you should be able to find some value-add offers listed year-round.
To Win
The sportsbetting.ag website offers a sportsbook and a racebook, so you can head over to the "futures and props" section of the sportsbook for early "to win" Derby action. On Derby weekend, you can access the Kentucky Derby options in the racebook.
Straight Bets and Exotics
Sportsbetting.ag offers straight bets and exotics like exactas, quinellas, and trifectas. It also accepts multi-race exotics.
If you've never filled out a bet slip before, you should have no worries. The bookmaker also posts printed materials on how to bet, the types of wagers from which you can select, and the current odds, tips, and predictions.
The Benefits of Using a Top Betting Site
When you're staking real money, you want to be sure that you're using the right bookmaking service to alleviate any concerns about legitimacy and payouts.
That's why we take the time to diligently sift through all of the information that sportsbetting.ag, as well as other racebooks, provides. A betting service encompasses more than the betting possibilities, and we've done our homework to make the process of picking a site much easier for you.
Payouts
We've touched on the different methods of depositing already, but we also investigated the payout turnarounds.
After all, if your pick crosses the finish line first at Churchill Downs, you want that cash in your hands as quickly as possible.
The challenges are significant for Americans, but sportsbetting.ag comes through again with relatively fast payouts.
They're particularly appealing if you do use a cryptocurrency like Bitcoin, as you don't have additional delays after the withdrawal requested is internally approved by the sportsbetting's accounting department.
Minimum Withdrawal Requests
You can withdraw as little as $20. Requests are typically reviewed every business day, 24 hours after you initiate a payout.
Just as we've come across many operators that impose a relatively high minimum deposit, we've also seen $100 withdrawal minimums. So, $20 is on the low end of the spectrum.
Esports, Financials, Casino
In addition to the better-than-average banking program and cashback promotions for race bettors, you'll also find other gaming opportunities offered on the same website.
Not only can you bet on other sports, esports, and financials, but sportsbetting.ag also provides a Betsoft casino with slots, table games, video poker, and specialty gaming options.
Sportsbetting.ag has longevity, as it initially launched back in 1999.
But in recent years, customers have commented on a noticeable upturn in the overall quality of the service. Payouts are faster, and customer service agents are much more responsive and helpful.
It's important to choose a bookmaker that covers all bases from promotions to plenty of markets, good odds and reliable banking.
Taking all things into consideration, sportsbetting.ag is one of the top sites, whether you're looking for a go-to sportsbook or you just want to give it a try with a Kentucky Derby prediction.
The Latest 2018 Kentucky Derby Betting Odds
The Kentucky Derby is quickly approaching, and books like sportsbetting.ag are now taking "to wins."
While the odds may change between now and the race, the following were posted on sportsbetting.ag the week leading up to the main event.
Betting on the Kentucky Derby
If you're as excited about the 2018 Kentucky Derby as we are, you've come to the right place. We've got a lot more information posted on our site to help you with your projections.
Our guide to the Kentucky Derby will get you up to speed on one of the most exciting horseraces in the world. Over 150,000 people head to Churchill Downs, but if you're not one of them, you can catch the action on NBC sports. Post time is 6:46 PM (ET) on the 5th of May.
Sportsbetting.ag is currently taking futures bets on win predictions and will soon be fully open for business for straights and exotics.
If you need a refresher, some advice, or instructions on how to bet, then we've you covered there as well in our dedicated race betting section.
For now, here's a quick look at some of the contenders you might consider betting on.
Justify and Magnum Moon
These are two runners to definitely watch at this year's Kentucky Derby, but it's not just because they're two of the favorites.
Neither Justify nor Magnum Moon has raced as a two-year-old. While Justify emerged victorious at the Santa Anita Derby and Magnum Moon at the Arkansas Derby, are they subject to a 136-year-old curse?
The ONLY runner to ever win the Kentucky Derby without previously competing as a two-year-old was Apollo.
That was all the way back in 1882. Despite 61 attempts over the years, while some have claimed second- and third-place finishes, none have ever duplicated Apollo's achievement.
Keep in mind that Justify is the current favorite. So, will the oddsmakers prove to be right, or will the curse prevail?
Mendelssohn
Mendelssohn might not be subject to the Apollo curse, but he is also one to watch. He's trained by Aidan O'Brien, one of the top Irish trainers in racing history.
Mendelssohn won both the $2 million UAE Derby in March at Meydan Racecourse in Dubai as well as the $1 million Breeders' Cup Juvenile Turf this past November in Del Mar.
Mendelssohn is ranked as number eight on the leaderboard and has nearly $2 million in recorded earnings. His victory would mark O'Brien's first at the Kentucky Derby.
Snapper Sinclair
If you gravitate to long shots, you'll want to take a peek at Snapper Sinclair's stats. He's currently listed at 100 to 1 odds despite a victory in March's Louisiana Derby. Snapper Sinclair is a home-based contender, born in Kentucky. He's trained by Steven M. Asmussen and recorded $301,810 in stakes earnings.
Snapper Sinclair is number 21 on the leaderboard ranking and accumulated 22 points in the "road to the Kentucky Derby."
Conclusion
The 2018 Kentucky Derby is offering a $2 million purse and expects record-breaking betting action. If you're not in the vicinity of a racecourse or off-track betting facility, then you should now be well-prepared to make an online wager.
You don't have to stake hundreds or thousands to experience the excitement of having some money on the line. Sportsbetting.ag allows for as little as $20 deposits, and you can withdraw at the same level.
Of course, you can also take advantage of a new player welcome offer. So, if your horse doesn't finish first, you can request a refund, and sportsbetting.ag will credit you with up to $25 in bonus play cash.
Over the years, we've become an all-encompassing resource for all things Kentucky Derby. You can check out our other racebook recommendations, read up on this year's Derby, and get some betting tips and tricks in our guide to horseracing.
All that's left is the mint julep. But you'll have to take care of that one.