Hide Bonus Offers
| | | | | |
| --- | --- | --- | --- | --- |
| #1 | Bovada Sports | 50% Up To $250 | Visit Site | Bovada Sports |
| #2 | BetUS | 125% Up To $2,500 | Visit Site | BetUS |
| #3 | MyBookie | 100% Up To $1,000 | Visit Site | MyBookie |
| #4 | Everygame | 100% Up To $500 | Visit Site | Everygame |
| #5 | BetOnline Sports | 60% Up To $1,000 | Visit Site | BetOnline Sports |
Spanish Grand Prix 2019 Betting Preview – Odds, Predictions, and Pick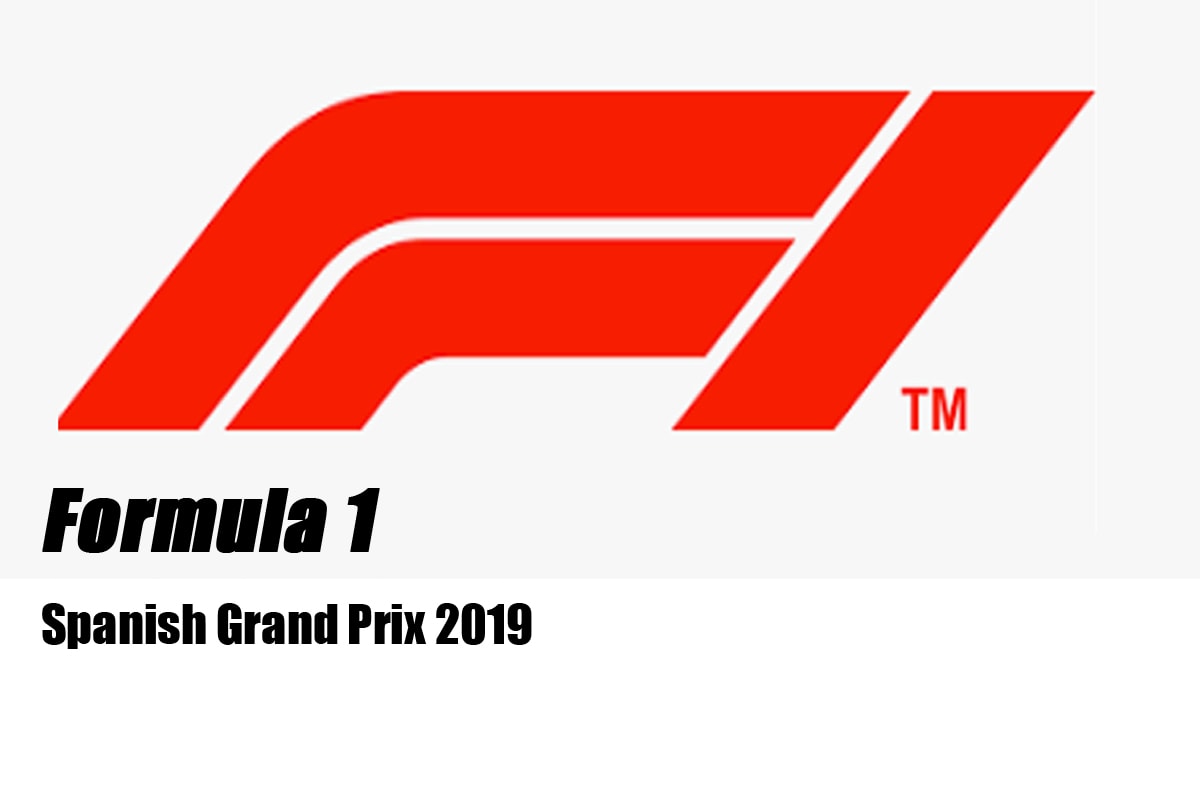 Just as I predicted in my Azerbaijan Grand Prix preview, Valtteri Bottas won his second Grand Prix of the season, and Mercedes earned an unprecedented fourth consecutive one-two.
Rather than blowing my own trumpet about the accuracy of my predictions in Azerbaijan, I would instead implore F1 betting enthusiasts to move on and start thinking about the next race in 2019.
That is, of course, the Spanish Grand Prix of 2019. F1 makes its first appearance in Europe this season following four races in Australia, Bahrain, China, and, of course, Azerbaijan.
Those four races have been won by Mercedes, with defending F1 champion Lewis Hamilton picking up two wins and two second-place finishes, with his teammate, Bottas, earning the same results to top the table by one point following Baku City.
There were few pundits and analysts that would have predicted such dominance for Mercedes at the start of the championship.
One question most are asking themselves following Azerbaijan is whether Mercedes is that good or if Ferrari is just so bad. Surely, we come closer to a clearer answer in Spain on May 12.
For now, let's start my Spanish Grand Prix betting preview with a check of the odds for the next chapter in 2019's F1 season.
Latest F1 Spanish Grand Prix Winner Odds
These odds are courtesy of Bovada sports.
There is not a great deal to separate Mercedes and Ferrari ahead of the race at Circuit de Barcelona-Catalunya.
Lewis Hamilton is the unsurprising favorite at +125, especially given his triumph here in 2017 and 2018. The Brit has three wins in the last five races here and will be expected to be there or thereabouts again at the conclusion of the race.
Sebastian Vettel is the second favorite at +200. The German has one sole win here which came in 2011. Vettel has had a torrid season so far, so this race will be one that the Ferrari star driver will be seriously hoping to win.
The last driver from the top five favorites above to win in Spain is Max Verstappen, who comes in at a very attractive +3300. The Dutch-Belgian maestro grabbed first place in 2016 following an early collision between Mercedes teammates Hamilton and Nico Rosberg.
While Bottas (+250) and Leclerc (+350) are yet to win in Spain, there is a first for everything. Although, judging by their respective performances in Azerbaijan, one might have a more convincing case to believe they can win than the other.
F1 Azerbaijan Grand Prix Analysis
Was there any doubt that Mercedes would take the win?
A record-breaking fourth consecutive one-two supports the view of many pundits who believe that the duo of Hamilton and Bottas is just too good this year.
Ferrari's woes transferred to Azerbaijan, with Vettel finishing third ahead of Red Bull's Verstappen and his Ferrari teammate, Leclerc. Disappointment has been something that both men have had to endure so far in a season that the Italian constructor was tipped to win.
There was little consolation for Vettel or Leclerc in Baku on race day. The latter had looked promising prior to his crash in qualifying, but things just did not go the way he would have hoped.
Okay, the Monegasque did register the fastest lap, but a fifth-place finish would have even dampened that.
When Ferrari's men returned to their respective hotel rooms following the race, they both surely felt aggrieved to have made things so easy for Mercedes. Their rivals now occupy the top two spots in the Drivers' Championship, with Bottas in first place with 87 points — a full 35 points ahead of Vettel in third.
Hamilton sits second on 86, while Verstappen and Leclerc occupy fourth and fifth, with 51 and 47 points, respectively.
Bottas' Control
The final stages of the race saw Hamilton pushing forward to catch Bottas and take the win.
It was not to be, as the Brit made a misjudgment while running wide at the final corner. Bottas held on, lapping Williams' George Russell before crossing the line with a time of 1:31:52.942 to take the full 25 points on offer.
Bottas, who had almost lost an early lead from pole to Hamilton, earned his second win of the year in Baku City.
Hamilton tried to get alongside his teammate at Turn One but effectively gave Bottas too much room on the outside from where he established a dominant lead from Turn Two and Three.
Bottas' control was perhaps the most impressive thing on what was a fairly uneventful race. The Finn will have no doubt been happy to take the win regardless of what he had to do to cross the line first.
Leclerc's Misfortune
One of the main talking points ahead of the race was Leclerc's crash in qualifying. Had he managed to avoid this disaster, there is plenty to say that he could have won the race.
Well, that is until you consider Ferrari's strategy and how it might have affected things.
Starting on medium tires, Leclerc had started the race in 8th position and began to show promising signs by the 11th lap. By then, he had caught up to his teammate Vettel, before the constructor called the German into the pits. Here they changed Vettel's tires from softs to mediums.
Mercedes did the same, with Bottas and Hamilton heading in for changes on consecutive laps, and this gave Leclerc a brief lead.
Bottas, Hamilton, and Vettel caught up to Leclerc — who saw his pleas for fresh tires denied by Ferrari — and soon enough surpassed the 21-year-old. The constructor's decision to wait meant that Leclerc was now 8 seconds behind Bottas.
Leclerc slipped to 20 seconds behind Verstappen and finished 5th for the third time in four races.
Is Mercedes That Good, or Is Ferrari Just That Bad?
Following a history-making start to this season, Mercedes has been quick to dispell any notion that they are all-conquering in 2019.
We know that there are 17 races remaining this year, which means that nothing has been decided just yet. But with Ferrari's growing struggles, it's difficult to see how they can catch up to Bottas and Hamilton.
Yes, Mercedes has looked very good at times this year, but the margins between the German manufacturer's performances and those of Ferrari haven't been as wide as you might think.
More than anything, Mercedes just seems to have their, erm, stuff together. The confidence that came with Bottas' win in Australia — in addition to four races where nothing seemed to have gone wrong — has certainly helped.
On the other hand, Ferrari seems to be suffering from the opposite — a lack of confidence, no team congruity, and a couple of unfortunate incidents involving Leclerc. If he had not suffered engine failure in Bahrain and had taken pole ahead of Azerbaijan, Ferrari might well have taken two wins out of the four races crossed off this year.
Ferrari's decision to leave Leclerc hanging — which cost him 8 seconds in Azerbaijan — was frustrating to watch, too. The crash in qualifying had put the future superstar in a position where he had to start on medium tires, which effectively cost him fourth place and a podium place, at least.
The odd decision made by Leclerc and Vettel to choose mediums on their first runs in second qualifying confused some fans. It just highlighted how far Ferrari is behind Mercedes when making decisions.
Mercedes in the Ascent?
Mercedes went the other way at the start of the qualifying session.
They had made the decision to start on mediums at the start of the session, so Hamilton and Bottas could avail of softs throughout qualifying. This made sense on a track like Baku, given the variations in grip levels when the temperature changes.
Not only was this a smart choice that had taken in the environmental factors, but it also allowed Mercedes' drivers to rule out having to change from softs to mediums and then back to softs in trying circumstances.
The risk worked partly because it was a calculated one that favored logic and convenience over anything else.
With Ferrari failing to understand that the key battle this year is focused on tires, Mercedes has edged ahead of them. This season, the Scuderia have failed to pinpoint the right temperature window for their tires, and the results show.
Of course, there is more than just the tires to point out as reasons for Ferrari's woes. Errors on the track and nebulous strategy and communication mean that Mercedes has probably been made to look better than they are this year.
Will that trend continue in Spain?
Who Will Win the 2019 Spanish Grand Prix?
This race is crucial for Ferrari.
If either Sebastian Vettel or Charles Leclerc fail to win here, it's going to be an uphill task trying to catch Valtteri Bottas and Lewis Hamilton. However, a win would be very encouraging and would go a long way towards restoring some pride in this season's championship for Ferrari.
If there is a track where the Italian constructor can get their campaign back on track, there is arguably none as fitting as the Circuit de Barcelona-Catalunya.
After all, Ferrari has the record for most wins in the Spanish Grand Prix at 12, with the legendary Michael Schumacher accounting for 50% of those victories alone.
While this stat is certainly one to get excited by — from the perspective of a Ferrari fan — Mercedes has the better record in recent time, with four wins in the last five races. Lewis Hamilton has won three of those races and crossed the line first in 2017 and 2018.
To make Ferrari fans feel a little better, there is a certain importance of Barcelona to speak of. If you cast your minds back to the first week of pre-season testing in Barcelona, Ferrari looked excellent.
Much of the early-season speculation surrounding Vettel and Leclerc's chances came as a result of their performances in testing on this track.
Now, you can take what you will from the early-season promise and add it to the assumption that Ferrari has just started off poorly. If you can conclude that The Prancing Horse will find its feet in Barcelona but are a little uncomfortable in backing either Vettel or Leclerc, then rest assured knowing you are not alone.
The bookmakers' odds of +200 for Sebastian Vettel and +350 for Charles Leclerc to win the race are hardly out there. There is no doubt that both men have an excellent chance of pulling the first win out of the bag for Ferrari in Spain.
Will Ferrari Emerge Victorious in Spain?
It's going to be very difficult to convince some punters betting on the Spanish Grand Prix of Ferrari's chances.
Mercedes has just looked so solid in the first four races of the 2019 season that it seems risky to bet against them. Bottas and Hamilton are fighting for that top spot and are separated by just one point, making for an intriguing in-team battle in Barcelona that should keep the race interesting.
Although the pressure is on Ferrari to get a result, there is also weight on the shoulders of Hamilton and Bottas.
If Leclerc can get it right in qualifying and start from the pole on that Sunday, I believe he will have an excellent chance of pulling some points back for Ferrari. His odds of +350 are pretty decent and well worth consideration.
Vettel, of course, has a win on the track and will have been targeting Barcelona since the beginning of the season. At +200, I don't think the odds are attractive enough to convince me to part with my money.
Aside from backing a likely win for either Mercedes or Ferrari, I would definitely suggest looking at Red Bull's Max Verstappen at +3300. As previously mentioned, the 21-year-old has a win in Barcelona, which came back in 2016.
Verstappen is currently 4th in the Drivers' Championship with three 4th-place finishes and one 3rd place. Yes, he is an outside shot, but those odds are more than worth a punt, in my book.
Hard to Look Past Hamilton
Hamilton's record in the first four races this year has gone like this: 1st, 2nd, 1st, 2nd.
I believe that he will add another 1st-place finish in Spain and reclaim the top spot from Bottas in the process. Hamilton has good form on this track and will be looking forward to moving one step closer to breaking Michael Schumacher's record of six wins on the Circuit de Barcelona-Catalunya.
Hamilton has looked confident and assured this year and should be everyone's favorite to claim the title in 2019.
First things first, my Spanish Grand Prix prediction is that he'll do enough to earn his third victory of the season in Barcelona.
Final Thoughts
With a car that appears superior to all — and with Hamilton and Bottas in fine form — Mercedes is enjoying a record-breaking season with just four races chalked off.
Although everything appears to be going the way of the German constructors, in competitive racing, something has to give at some point. While I don't believe Mercedes will be beaten in this race, we should see some encouraging signs from Ferrari and Red Bull's Max Verstappen.
This race should be an exciting one.