8 Soccer Coaches That Could Gamble Professionally

Soccer and gambling are not as dissimilar as you might think. Of course, there are lots of obvious differences. But both require you to take some form of risk to win.
There is no denying that many of the world's best soccer coaches are risk-takers. The top managers are constantly trying to figure out ways to outsmart their rivals, developing new tactics season after season.
Consequently, I'm sure there are plenty of soccer coaches who would be good at gambling. Tactical geniuses like Pep Guardiola and Jose Mourinho would likely enjoy a great deal of success at the best online casinos!
Join me as I look at eight soccer managers who would be good gamblers. I consider various factors, including tactics, title wins, and more.
Pep Guardiola
When I first thought about writing a piece on soccer coaches who would make good gamblers, one name instantly sprung to mind. If you are already familiar with Pep Guardiola's tactics, you will understand what I'm talking about.
The iconic Spaniard has guided Manchester City to four Premier League titles, four EFL Cup triumphs, and one FA Cup trophy during his time in England – cementing his status among the best soccer coaches ever.
Let's not forget that he also won six top-flight titles, four domestic cups, and two UEFA Champions League trophies with Barcelona and Bayern Munich.
Guardiola is one of the most successful managers of all time, but that isn't what makes him one of the top soccer coaches who would be good at gambling. So, what is my reason?
Since Guardiola arrived in England in 2016, EPL fans have been playing "Pep roulette" – a game requiring you to predict Man City's starting line-up before every match. Due to Guardiola's ever-changing tactics, he rarely names the same team twice.
The managerial mastermind always keeps his opponents guessing and invariably springs surprises with his team selection. Therefore, it wouldn't be a shock if he became an expert gambler.
Check out the blog below to discover where Guardiola ranks among the best soccer managers in the world.
Carlo Ancelotti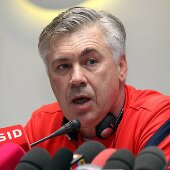 When it comes to discussing soccer coaches that would be good at poker, Carlo Ancelotti has to be included in the conversation. In fact, "Don Carlo" might just have the best poker face in soccer.
The legendary manager is renowned for keeping his cool on the touchline. Regardless of what is happening on the field of play, you can bet your bottom dollar that Ancelotti will be as cool as a cucumber in the dugout.
Whether his team is winning 4-0 or losing 4-0, the uber-calm Italian will probably have the same facial expression. This is what puts him atop the list of soccer coaches who would be good poker players.
Ancelotti is a serial winner, too. Having claimed countless trophies as both a player and manager, he probably wouldn't struggle to engineer wins at the casino.
The former Roma and AC Milan midfielder secured three Serie A titles, four Coppa Italia triumphs, and two European Cup crowns during his playing days. Consequently, many believe that he is among the best soccer players of all time.
However, he has achieved even more success as a manager. He is the only coach to have won the top-flight title in all of Europe's "Big 5" leagues, guiding Bayern Munich, Chelsea, Milan, Paris Saint-Germain, and Real Madrid to glory.
Oh, and he also has four Champions League winner's medals under his belt. Need I say more?
Marcelo Bielsa
Marcelo Bielsa is widely regarded as one of the top soccer managers on the planet. Nicknamed "El Loco Bielsa," the crazy coach is renowned for revolutionizing the game.
Bielsa's pioneering tactics have influenced modern-day greats such as Mauricio Pochettino and Diego Simeone (more on him later). Even Guardiola described the Argentine genius as the "best in the world."
Plenty of soccer coaches take risks, but Bielsa is arguably the riskiest of them all. His all-or-nothing brand of soccer requires total buy-in from his players – and that is why he would be a good gambler.
Bielsa always sticks to his guns and never strays away from his beliefs and ideologies. Those traits would stand him in good stead for a trip to the casino.
I also like the fact that Bielsa never overstays his welcome. He rarely spends more than two seasons in one place, while his stints at Espanyol, Lazio, and Lille lasted less than 12 months! This suggests that he knows when it's time to cut his losses and call it a day.
Claudio Ranieri
It wouldn't be unfair to say that Claudio Ranieri is not one of the best soccer coaches of all time. However, he did mastermind one of the unlikeliest title triumphs in the sport's history.
Prior to the start of the 2015-16 Premier League season, Ranieri's Leicester City was priced at 5,000/1 to lift the trophy. All the top soccer betting sites viewed the Foxes as relegation favorites, given their lowly standing in the league.
Still, against all the odds, Ranieri's team managed to win the EPL title. Leicester's miraculous victory will always be remembered as one of the biggest longshot wins in the history of sports betting.
The Foxes beat EPL giants such as Man City, Liverpool, Chelsea, and Tottenham on their way to securing the silverware. They even ended the season on a 12-game unbeaten streak to finish ten points clear of second-place Arsenal.
With all that in mind, Ranieri must be viewed among the top soccer coaches who would be good at gambling. I mean, he was the brains behind one of the biggest sporting upsets of all time!
On top of that, the veteran Italian manager is nicknamed "The Tinkerman" because of his tendency to tinker with his team and rotate his squad. Like Guardiola, Rainieri would keep his opponents guessing at the poker table.
Brian Clough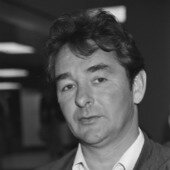 While many believe that Leicester's EPL title win is the craziest story in the history of English soccer, fans of Nottingham Forest will tell you otherwise.
When Brian Clough arrived at the City Ground in 1975, Forest languished in the second tier. Five years later, the Tricky Trees were two-time European Cup champions, two-time League Cup winners, and First Division champions.
Thanks to Clough's genius, Forest gained promotion in 1977 and clinched the First Division title the very next season. In 1979, Clough's men won the European Cup before defending their crown the following year.
There is no denying that Clough was the driving force behind Forest's astronomical rise. The iconic manager took the club from England's second tier to the summit of European soccer in the space of two years.
Clough's ability to create something from nothing is what makes him one of the best soccer coaches who would be good at gambling. Given what he achieved with Forest, imagine what he could do with a handful of poker chips or a few roulette wheel spins!
Jose Mourinho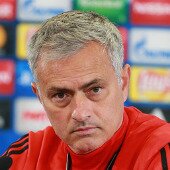 Jose Mourinho is one of the most decorated soccer managers in history. With eight domestic top-flight titles, two Champions League crowns, and a host of other trophies to his name, "The Special One" is, well, special.
Mourinho burst onto the scene back in 2004, leading FC Porto to an unlikely Champions League triumph. Subsequently, he managed Chelsea, Inter Milan, Real Madrid, and Manchester United – collecting tons of titles along the way.
Granted, he endured a fruitless spell at Tottenham between 2019 and 2021. But he swiftly returned to winning ways in 2022, guiding AS Roma to Europa Conference League glory.
You get the picture, right? Mourinho is a serial winner. The Portuguese have claimed countless trophies across his glittering career, so it wouldn't be a surprise if he took up gambling and dominated that as well.
JOSE MOURINHO'S GUINNESS WORLD RECORDS
Most games unbeaten at home in the Premier League (77 games)
Fewest goals conceded in a single Premier League season (15 goals)
Longest unbeaten home run by a soccer manager (9 years)
It is also worth noting that Mourinho is notorious for being an ultra-defensive manager. His conservative tactics have enabled him to achieve numerous world records, including a ludicrous nine-year unbeaten run-in home league games.
Due to his conservative nature and cautious approach, Mourinho would never exceed his betting bankroll. He would be uber-careful with his money and rarely make a loss.
Diego Simeone
Like Mourinho, Diego Simeone has gained a reputation as a highly defensive coach. The Atletico Madrid manager is renowned for setting up his team to avoid defeat rather than win games.
Sure, fans want to see fast-paced, free-flowing soccer. But Simeone has demonstrated that you can play something of a negative soccer brand and still get results – and he has the silverware to prove it.
Since arriving in Marid in 2011, "El Cholo" has led Atletico to two La Liga titles, two Europa League triumphs, and one Copa del Rey victory. He has even taken his team to two Champions League finals over the years.
So, why do I think that Simeone would be a good gambler?
Let's imagine that La Liga is a casino. Of course, Real Madrid and Barcelona are the high-rollers. Boasting a combined total of 61 titles, Real and Barca are the undisputed powerhouses of Spanish soccer.
Then there are all the other clubs – the casual casino-goers. Atletico, Athletic Bilbao, Valencia, Real Sociedad, Deportivo La Coruna, Sevilla, and Real Betis have managed to win just 30 titles between them.
Atletico only had nine La Liga titles before Simeone arrived. Now, they have 11. Simeone's side is the only team to have prevented either Real Madrid or Barcelona from lifting the trophy in the past 18 seasons.
Simeone's ability to compete with – and get the better of – high-rollers is what puts him among the top soccer managers who would be good at gambling.
Alex Ferguson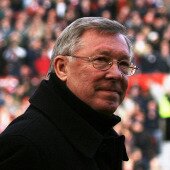 I don't care what anyone says – I would not like to find myself at the same poker table as Sir Alex Ferguson.
In all honesty, I'm not sure if Ferguson plays poker. I don't even know if he's ever gambled in his life. But judging by his managerial achievements, he would probably make a fool of anyone who attempted to take his chips.
The legendary coach holds the world record for the most games as a soccer manager, taking charge of 2,155 competitive clashes between 1974 and 2013. That tells you everything you need to know about his brainpower.
MOST GAMES AS A SOCCER MANAGER
Manager
Games
Win %
Alex Ferguson
2,155
58.1
Arsene Wenger
1,701
54.0
Graham Turner
1,659
39.5
Alec Stock
1,618
42.0
Willie Maley
1,612
64.5
Nowadays, soccer managers are lucky if they stay at one club for more than two or three seasons. Believe it or not, Ferguson managed Man Utd for 26 years.
But he didn't just manage Man Utd; he led the club to unrivalled success. Under the guidance of Ferguson, the Red Devils claimed a colossal 38 trophies – including 13 Premier League titles, five FA Cups, and two Champions League crowns.
Although he didn't always have superstar players at his disposal, he invariably found a way to win. Naturally, gamblers all around the world would love to replicate Ferguson's knack for winning.
Some people are just put on this earth to win, aren't they? If his managerial record is anything to go by, Ferguson is undoubtedly one of the best soccer coaches who would be good gamblers.
Closing Thoughts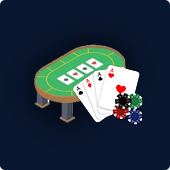 If you think about it, many top soccer coaches would probably make good gamblers. Liverpool's Jurgen Klopp is another manager that springs to mind. He could use his lethal counter-attacking approach to dominate at the casino.
There are plenty of iconic former coaches, too. Johan Cruyff could have used his innovative methods to outsmart the oddsmakers, while serial winners such as Bob Paisley and Matt Busby need no introduction.
Soccer managers are not the only figures within the sport that would be good at gambling. Follow the link below to learn about the best soccer players who are good at poker.
AUGUST
Casino of the Month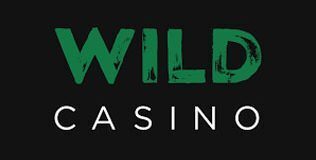 Welcome Bonus
250% up to $5,000
Read Review
Visit Site