SmackDown Women's Championship Elimination – Odds, Prediction, and Betting Pick for WrestleMania 36

Reigning SmackDown Women's Champion Bayley will have to fend off Sasha Banks, Lacey Evans, Naomi, and Tamina to retain her title at WrestleMania 36.
The WWE superstars will battle it out in a Fatal Five-Way Elimination Match, with Sasha Banks expected to push Bayley all the way.
In this post, I look at the odds for the upcoming bout and share my views on each competitor. After assessing each fighters' chances, I'll share my pick.
Let's get stuck into my SmackDown Women's Championship Elimination betting preview.
SmackDown Women's Championship Elimination Odds
Here are the odds that the leading WWE betting sites have provided for the SmackDown Women's Championship match at WrestleMania 36.
The bookies have Sasha Banks as the slight favorite to win this bout. Having said that, reigning champion Bayley isn't far behind. As you can see, there are two clear frontrunners here. It's difficult to imagine Lacey Evans, Naomi, or Tamina upsetting the odds.
Can Sasha Banks Steal the Belt?
Many WWE fans were hoping for a WrestleMania 36 face-off between Sasha Banks and Bayley. However, after Sasha picked up an injury, there wasn't enough time to build up to the long-awaited one-on-one clash.
Sasha and best friend Bayley have been causing a stir recently. The pair have been boasting about their dominance in the women's division and have continuously stated that women's wrestling in WWE would be nothing without them.
But will Sasha do the dirty on her partner in crime? The two haven't fought against each other since they formed their bond, so it will be interesting to see which direction the story heads in.
Bayley has broken pretty much every record as SmackDown Women's Champion, so it could be time for a change. After all, Sasha will be desperate to claim the SmackDown title and complete the Grand Slam, having already won the NXT, Raw, and Tag titles.
Will Bayley Defend Her Title?
Bayley has managed to keep hold of her SmackDown Women's Championship title since October, and nobody has come close to stealing her crown since then. But is it finally time for the belt to change hands?
This five-way elimination match is likely to create some tension between Bayley and Sasha. The two have built up a strong partnership, but the reigning champion may have to turn on her comrade in order to defend her belt. Of course, Bayley will look to help Sasha out whenever she can. But she also has her own business to take care of.
Ultimately, WWE hasn't handled the situation well. Bayley has beaten just about everyone on the roster leading up to WrestleMania 36, but she's been deprived of a major singles match at the main event.
Many believed that a feud with Sasha would've already been set up. Instead, the upcoming elimination match is likely to spark the beginning of the end for the duo.
Does Lacey Evans Have an Outside Chance?
With the expected battle between Sasha Banks and Bayley likely to take center stage, Lacey Evans definitely has an outside chance of stealing the show here.
The Lady of WWE could take advantage of the tension between the leading pair, but it's difficult to imagine Evans heading into SummerSlam with the belt. Vince McMahon clearly views Evans as a future star, but this may not be the right time to bring her to the fore.
After joining SmackDown in the 2019 draft, Evans has already faced the very best in the business. However, she'll probably have to wait a little longer for her big break.
Any Hope for Naomi?
Naomi eliminated Bayley to win the first-ever Women's Battle Royal at WrestleMania 34, but a lot of water has passed under the bridge since then.
The two-time SmackDown champion made a shock return to the ring at Royal Rumble back in January, prompting suggestions that Naomi would go one-on-one with Bayley at this year's Show of Shows. But that obviously hasn't come to fruition.
The Glow will certainly be a threat in this match, but there are far bigger stories that need addressing at WrestleMania 36.
Will Tamina Produce a Shock?
While Bayley has defeated Naomi and Lacey Evans already, Tamina is a new challenger.
Tamina was part of Team B.A.D., a disbanded tag team that also featured Sasha Banks and Naomi. She has also forged partnerships with Lana and Nia Jax in the past, but she is currently flying solo and isn't expected to play a big part in this match.
It feels like Tamina has been drafted into this fight purely to make up the numbers.
SmackDown Women's Championship Elimination Pick
The majority of WWE fans aren't too excited about this match, and it's easy to understand why. Instead of creating an exciting build towards Bayley defending her title in a one-on-one clash, we've now got a number of mismatched fighters battling it out in a five-way contest.
Still, the show must go on.
In my opinion, this is very much a two-horse race. There's no way that Lacey Evans, Naomi, or Tamina will win this bout, so it's set to be a showdown between Sasha Banks and Bayley.
Ultimately, I think Bayley will retain her title. The reigning champion will be eager to hold onto her belt, so her friendship with Banks will have to go out the window for now.
This match is likely to set the foundations for a future feud between Sasha and Bayley, but I can't see the belt changing hands just yet.
The Bayley win at +125 is my final SmackDown Women's Championship Elimination pick.
More WrestleMania 36 Betting Previews
Visit our sports blog for all the latest WWE news. There, you'll find more predictions and betting tips for WrestleMania 36, including previews for the matches listed below.
AUGUST
Casino of the Month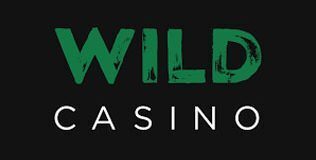 Welcome Bonus
250% up to $5,000
Read Review
Visit Site