Sleepers for the 2022 Winter Olympics – Sofia Goggia, Matthias Mayer, and More

The 2022 Olympics are set up to be the best one yet. The last Olympics seem to have happened ages ago in an entirely different world, but here we are. The biggest competition in the world is always a great time for fans and bettors who will be watching.
Watching the Olympics is very fun in itself, but it is even more fun when you are winning big off of it. You can bet on your favorite Olympians, your home country, or anyone else you feel like can win their event.
We have athletes who are heavy favorites to win their events, we have close underdogs behind them, and then we have the sleepers. The sleepers are athletes with a real chance of winning their event, but aren't getting the recognition for their skills.
Here are the best sleepers for the 2022 Winter Olympics.
Sofia Goggia (Italy)
We have had some devastating injuries to the top women in skiing. Breezy Johnson was one of the top competitors for this year's Women's Alpine Skiing events, but she will not be able to participate. Johnson and Mikaela Shiffrin were the top USA women's skiers, but Shiffrin will now lead the charge for the US.
Shiffrin is favored to win or finish among the top in her events (Giant Slalom and Slalom), where she got gold and silver respectively last Olympics.
Another great skier who suffered a serious injury in a crash was Sofia Goggia. Goggia was the gold medal winner in the downhill race in the 2018. She was going to be heavily favored to win another gold medal, but she suffered major injuries and will need to recover quickly.
Goggia's crash happened at the World Cup, which is terribly close to the Olympics. She ended up basically doing the splits at a very high speed and took a devastating crash. She has a minor fracture in her fibula, sprained knee, and other serious injuries from it.
If this crash didn't happen, Goggia would have been in serious competition to win this event. If she can recover quickly and compete, she would be a massive underdog to bet on.
Goggia is a (+6600) underdog, which is insane considering her skill. If she can recover from her injuries in time for the Olympics, she just might be able to pull it off.
Her current price is insanely profitable, but it could drop considerably depending on how she recovers. It might be the best time to buy her price now, instead of waiting for it to be way less appealing come Olympics time.
Matthias Mayer (Austria)
The Men's Super-G has an interesting appeal to it. Marco Odermatt (SUI) is the favorite to win, while Aleksander Aamodt Kilde is going to be right behind him. With those two taking up most of the attention, the 2018 winner becomes a great sleeper pick.
Matthias Mayer was the gold medal winner in 2018 for the Super-G with a time of 1:24:44. He was able to win by 0.13 seconds over Beat Feuz, who should also be a great sleeper pick for this event (+2800).
Mayer also won the Downhill gold medal in 2014, so he has experience in getting those gold medals. Since he is being overshadowed by the two skiers above him, his price becomes solid.
Mayer is currently listed at (+700) on Bovada for the Men's Super-G. That's an intriguing price considering that he was able to win it last year. Aleksander Aamodt Kilde is favored over him, but he finished 13th in his two tries in the 2014 and 2018 Olympics.
Odermatt has been killing it recently and is 1st in the World Cup standings overall, but he hasn't competed at the Olympic level yet.
Mayer and Feuz are at great prices considering their track history and 2018 performances. It would be a bit of a trust issue with Kilde and Odermatt to me considering their price being close to even.
Elana Meyers Taylor (USA)
Mikaela Shiffrin is the person to watch for the USA in skiing. How about the Bobsleighers? In the 2018 Winter Olympics team USA was able to earn the silver medal behind Germany in the two-women race.
The winners from Germany included Mariama Jamanka and Lisa Buckwitz. Jamanka is at a great price considering she won last year at (+600), but Buckwitz will not be competing with her.
That could mean this race is wide open for the taking. Meyers Taylor is a veteran in the bobsleigh and has been competing since 2007. She was able to get the silver medal with Lauren Gibbs in 2018, and she could make a run for gold this year.
.@eamslider24 is headed to her fourth #WinterOlympics!@TeamUSA | @USABS pic.twitter.com/gu1PyE7Uzx

— NBC Olympics (@NBCOlympics) January 18, 2022
She has two silver medals and a bronze over the course of her Olympic career. Germany is going to be tough to beat, but Elana can lead her team to a surprise win here.
She has been an Olympic athlete for 12 years and has yet to win a gold. She can be more determined than ever, and she has a great chance to win it this year. Her and Kaillie Humphries are the bobsled pilots for Team USA and are favorites to win two medals apiece.
If she does well enough, one of those medals just might be gold this time around.
Felix Loch (Germany)
Felix Loch was the gold medal winner in Luge in the 2014 Olympics and in the 2010 Olympics. He was heavily favored to win in 2018, but ended up placing 5th after making a mistake. Coming into the 2022 Olympics, Loch is a bit of an underdog at (+400).
You would think the winner of 2 out of the past 3 Men's Luge would be a favorite coming into this year, but it isn't. The favorite is Johannes Ludwig (Germany), who is priced as a pretty solid favorite to win.
I think that makes Loch a great sleeper for this year's Olympics. He has shown that he is very good at this event and should be able to put up another great time.
Loch's two times in 2010 and 2014 were 3:13.085 and 3:27.526 respectively, winning gold both times.
Last Olympic's Gold Medalist was David Gleirscher with a time of 3:10.702. He is a heavy underdog at (+2500), but if he can repeat his success, he could bring home a lot of cash. Loch made a mistake in that race and still finished in the top 5 with a time of 3:10.968.
Loch's first 3 laps were great, and he was sitting in a great spot. He ranked 2nd in Run 1, 1st in Run 2, and 2nd in Run 3. He took a major hit to his time in Run 4, ranking 19th and hurting his overall score massively.
If he didn't have such a bad Run 4, he could be considered the heavy favorite to win gold this year again. I would consider this a great price for one of the best Luge athletes in the world.
Yun Sung-bin (South Korea)
It didn't take long for Yun Sung-Bin to win a gold medal in his career. He won gold in his first ever attempt in the 2018 Olympics. He dominated the Men's Skeleton event in 2018, placing first after every single Run.
He set a Track Record in 3 out of 4 of his Run's as well. In Run 1 he had a time of 50.28, he followed that up with another Track Record with 50.07 in Run 2. His Run 3 wasn't a Track Record, but it was still the fastest in the event at 50.18.
His Run 4 was another Track Record and his fastest Run at 50.02. That brought his final time to 3:20.55, which was 1.63 seconds ahead of second place (Nikita Tregubov).
You might think someone who sets Track Records in 75% of his laps at the last Olympics would be one of the top competitors in the odds. Instead he is priced significantly lower than his competition, which means he could have a monster payout at the end of this.
Here are some more of his highlights from St. Moritz.
Martins Dukurs (LAT), Christopher Grotheer (GER), Alexander Gassner (GER), Axel Jungk (GER), Alexander Tretiakov (ROC), Geng Wenqiang (CHN), Nikita Tregubov (ROC), Yan Wengang (CHN), and Matt Weston (GBR) are all favored to win over Yun Sung-bin.
Sung-bin's price is very profitable at (+2000), which instantly makes him a great sleeper considering his 2018 Olympics performance.
He hasn't placed below third in the World Cup since 2014-15. He should have a solid chance to win despite his pricing.
Sleepers to Bet on at the 2022 Winter Olympics
There are tons of athletes who will have huge upsets in this year's Olympics. These are some great picks for value reasons and still have high chances of winning.
They have proven track records and should be able to give themselves a strong chance of winning. With that said, any athlete in the Olympics is there for a reason and could win gold in their respective races.
Here are some athletes who also stand out above the rest and should have a very high chance of winning gold at their events.
This year's edition of the Olympics is going to be very exciting and maybe help us get back to reality since the last Olympics.
Make sure you get your bets in while the value is probably at its highest for these athletes. Head over to the best betting sites for the Olympics to place your bets.
September
Casino of the Month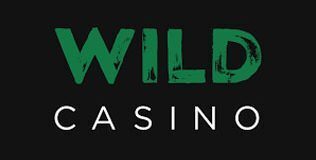 Welcome Bonus
250% up to $5,000