Sleeper Tight Ends for Fantasy Football Drafts in 2020

Nobody predicted Darren Waller would be a top-5 tight end in 2019. If a buddy tells you he projected Tyler Higbee as one of the 10 best fantasy tight ends, I'm calling his bluff.
Both of these guys are great options for the upcoming season, although neither man will be flying in under the radar in 2020. With that in mind, there are a handful of fantasy football tight end sleepers who could wind up as top-10 options.
Take a look.
T.J. Hockenson, Detroit Lions
T.J. Hockenson's rookie year wasn't a total lost season, but it certainly left fans in Detroit wanting more. The 8th overall selection in 2019 started off with a bang before tapering off into oblivion, and a right ankle injury cost him the final four games of the year.
Fast forward to today, and Hockenson's rehab is right on schedule. Matthew Stafford is healthy and ready to pick up where he left off.
Currently being plucked as a middle-of-the-pack tight end in fantasy football drafts, the Iowa native is oozing with top-10 potential.
Eric Ebron, Pittsburgh Steelers
Just two years ago, Eric Ebron finished second in the National Football League with 13 touchdown receptions. The Colts decided to cut ties after Eric underwent ankle surgery in December. However, this should turn out to be a major blessing for the Pittsburgh Steelers.
Mike Tomlin's group was atrocious inside the 20-yard line in 2019, in large part due to lacking an able-bodied tight end who was keen on delivering. Vance McDonald will still be in the mix, but there's no doubt who Big Ben is going to look toward in the red zone in 2020
Ebron probably won't rack up a whole bunch of catches, but a projection of 7+ touchdowns is more than enough to warrant recognition as a sincere fantasy TE sleeper.
Noah Fant, Denver Broncos
The excitement in Denver is mostly centered around Jerry Jeudy, but Noah Fant is the guy who presents the biggest mismatch in for Vic Fangio's offense.
A stat line of 40 receptions for 562 yards and three touchdowns is pretty solid for a rookie, and that came with the likes of Joe Flacco and Brandon Allen under center for 11 of the team's 16 games. Noah finished as TE16 in standard fantasy formats.
Lock possesses the arm strength to fit the ball into tight windows, while Fant can exercise his "A-List" skill set to find creases in the defense.
With a significantly improved offensive line and weapons like Courtland Sutton and KJ Hamler to spread out defenders, it's not out of the realm of possibilities for Noah to finish 2020 with upwards of 70 catches and 1,000 yards. That would send him soaring into the upper echelon of fantasy tight ends.
Jonnu Smith, Tennessee Titans
Are you curious as to why Tennessee didn't re-sign Delanie Walker? Are you wondering why the Titans didn't draft a tight end to replace him?
The answer is simple. It's because the best of Jonnu Smith is yet to come.
Despite receiving just 44 targets in 2019, the 24-year-old tight end reeled in 35 balls for 439 yards and three scores.
Mike Vrabel is super excited about what Jonnu brings to the table. PFF tabbed Smith as a fantasy football breakout candidate, and I'm calling him one of the genuine fantasy tight ends sleepers.
Sounds like this dude is a near-lock to be a big-time fantasy contributor.
Dawson Knox, Buffalo Bills
Depending on Dawson Knox as your starting TE in week 1 isn't the ideal strategy, but shelving him on your bench for later in the year makes a ton of sense. Here's a guy you'll be able to latch onto late in your fantasy football draft who could make a big difference when you're in a bind.
Let's say you're rolling with Travis Kelce or Hunter Henry, or maybe you got stuck with Hayden Hurst. Well, all three of those guys have a bye in week 10, which is the same weekend the Bills play the Cardinals — a team that historically has been dreadful defending opposing tight ends.
With Josh Allen continuing to make positive strides, Knox should be in line to catch in the neighborhood of 50 balls for around 650 yards. Tack on reaching pay dirt a few times, and this could be the last time Dawson gets overlooked in fantasy drafts.
The Top Fantasy TEs for 2020
I won't call it a guarantee, but it's virtually inevitable that one of the players highlighted in this blog will wind up as one of the best fantasy football tight ends.
There's no exact science that enables you to figure how who is going to break out, but analyzing situations closely at least gives you a head start.
For example, all signs are pointing toward Jonnu Smith seeing a lot more targets in 2020. Eric Ebron is going to get peppered by Big Ben in the red zone, and Iowa teammates T.J. Hockenson and Noah Fant weren't top-20 picks in 2019 by accident.
In other words, these fantasy football tight end sleepers are going to wake a lot of people up.
AUGUST
Casino of the Month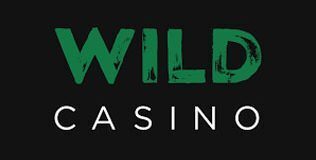 Welcome Bonus
250% up to $5,000
Read Review
Visit Site