Hide Bonus Offers
| | | | | |
| --- | --- | --- | --- | --- |
| #1 | Bovada Sports | 50% Up To $250 | Visit Site | Bovada Sports |
| #2 | BetUS | 125% Up To $2,500 | Visit Site | BetUS |
| #3 | MyBookie | 100% Up To $1,000 | Visit Site | MyBookie |
| #4 | Everygame | 100% Up To $500 | Visit Site | Everygame |
| #5 | BetOnline Sports | 60% Up To $1,000 | Visit Site | BetOnline Sports |
Sleeper Picks Worth Betting on at the Critics Choice Awards in 2022

The 2022 Critics Choice Awards won't be going off without a hitch. While paling in comparison to the Golden Globes or Oscars, one of the bigger events in the film industry will be delayed.
This year's installment now has a March 13th date, with the event scheduled to share airtime with the BAFTAs.
While pushing back the show is a bummer, bettors can take advantage of the delay. Noting the big winners at the 2022 Golden Globes is part of the process, while the best entertainment betting sites may also open the door to new value.
Shocking nominations (and snubs) at the Screen Actors Guild Awards should raise some eyebrows and create doubt for bettors, as well. Needless to say, there's room for entertaining some wild 2022 Critics Choice Awards sleepers.
You could argue for a value pick at every major category, but I have a few I like more than others. Let's break down my top eight sleeper picks for the 2022 Critics Choice Awards.
Don't Look Up to Win Best Acting Ensemble (+1400)
I touched on the cast of Don't Look Up when previewing the 2022 Critics Choice Awards and mentioned they might offer the most betting value. One of the top entertainment betting tips is to target underdogs, and they do fit the bill in regards to price.
They look like a solid bet, especially after seeing the emotionally charged Armageddon flick. Just see for yourself how many powerhouse talents take part in the trailer.
The reviews for Don't Look Up weren't amazing. The 55% critics rating at Rotten Tomatoes felt a bit harsh, especially since the audience (78%) largely loved it.
There's no denying Adam McKay's nurturing touch was felt throughout, while all-star performances from Leonardo DiCaprio, Meryl Streep, and Jennifer Lawrence steer what could be seen as a rudderless boat.
Let's not leave out Jonah Hill's comedic timing, either.
Was it the best movie of 2021? Not even close. However, the critics missed the mark here, and the acting ensemble is inarguably the most prolific of any movie that's in the running for this award.
West Side Story (-175) is the favorite at most novelty betting sites, and Belfast has legit Best Picture aspirations. But Don't Look Up was an underrated flick stacked wall-to-wall with stars.
Kenneth Branagh to Win Best Director (+600)
Belfast had been a leading contender for best picture going into the 2022 Oscars. It's been prolific in regards to nominations racked up in general, as well.
Here's a quick look at the big awards where Branagh's pet project has flourished this year.
| | |
| --- | --- |
| Event | Nominations/Wins |
| 2022 Screen Actors Guild | Nominated – Best Cast and Best Supporting Actress |
| 2022 Golden Globes | 7 nominations, Won Best Screenplay |
| 2022 Phoenix Film Critics Society Awards | 6 wins, including Best Director |
| 2022 Las Vegas Film Critics Society Awards | 7 nominations, Won Best Picture and 3 others |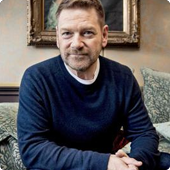 Branagh has lost some steam, to be sure. He felt like an amazing bet to win Best Director at a lot of these events, but so far, he's only earned that honor once.
He didn't get the nod at the 2022 Golden Globes – and probably won't get it at the Oscars – but that logic could persuade the Critics Choice Awards to throw him a bone.
One thing's for sure; the critics love Belfast.
The fact that Belfast was so perfectly pieced together gives Branagh a shot at some hardware before awards season is up. At +600, he's a mighty fine sleeper pick ahead of the 2022 Critics Choice Awards.
Denzel Washington to Win Best Actor (+1600)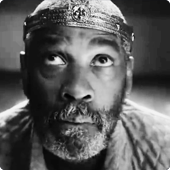 This one is a shot in the dark. Will Smith took home Best Actor at the Golden Globes and feels like a lock to win at the Oscars. He's probably taking the top spot at the Critics Choice Awards, too.
You can again use the "they're winning elsewhere" logic here, though. Not only is Denzel Washington deserving of a nod for his work in The Tragedy of Macbeth, but his price is amazing. This adaptation of the Shakespeare play is on another level, too.
The winners here don't always align with other award shows, of course.
Chadwick Boseman won here, but wasn't the Best Actor pick at the Academy Awards. In 2018, Christian Bale won here, but it was Rami Malek who took home the Oscar.
Is Will Smith the better bet to win Best Actor across the board? Of course. However, Washington crushed it in a daring re-telling of a classic, and if he wins, nobody should be upset.
Lady Gaga to Win Best Actress (+1400)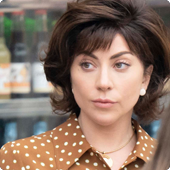 When betting on Critics Choice Awards sleepers, I like to think about two things. The first is that all these events do not work in unison. Upsets happen, and sometimes even the nominations don't align.
The second thing is that some of these categories are loaded. Elite performances can go overlooked, which plays into some very attractive odds.
One actress that could benefit from that – and in turn, help willing bettors – is Lady Gaga.
She delivered a riveting portrayal of Patrizia Reggiani in House of Gucci, and she's already made some noise at the Iowa Film Critics Association.
Iowa Film Critics Association:

Best Actress:

Winner: Lady Gaga, "House of Gucci"

Runners up: Olivia Colman, "The Lost Daughter," and Kristen Stewart, "Spencer" pic.twitter.com/tdP2Lo45tK

— Film Updates (@FilmUpdates) January 15, 2022
Gaga has flashed elite acting chops in the past. She took home an Oscar in 2019, and has garnered serious interest with numerous nominations elsewhere.
This isn't the safest bet for Best Actress, but Gaga has developed into a worthy contender. With Kristen Stewart weirdly losing some luster at the SAGs, an upset play isn't the worst idea in this category.
Encanto to Win Best Animated Feature (+400)
Another solid sleeper that could win at the 2022 Critics Choice Awards is Encanto.
I personally watched this movie, and it had the perfect blend of humor and emotion, while telling a different story than we usually see from Disney.
Encanto checks all the boxes, instantly becoming the next big Disney hit in the process. Surprisingly dark themes marry strong cultural representation, and delightful musical numbers.
It's a home run for Disney, and it scored 90+ ratings across the board at Rotten Tomatoes.
One could argue that Flee (favored at -200) is more documentary than animated feature, and that Encanto explores culture and self-worth with a more uplifting vibe. It faces an uphill battle, but Encanto feels like a fine value bet at +400.
Jamie Dornan to Win Best Supporting Actor (+1000)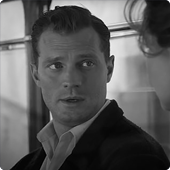 How about another plug for Best Picture threat, Belfast? Originally looking like the runaway favorite, Belfast has bent the knee for The Power of the Dog in recent months, but it is still in the mix.
That certainly should be the case for Best Supporting Actor, where Jamie Dornan thrives as a father in an unprecedentedly turbulent era.
Dornan sheds his darker roles (See: 50 Shades of Grey and The Fall) to lend a helping hand during an impossible time to navigate.
His willingness to take on new risks as an actor put him in position to succeed, and he's finally truly seeing the benefits.
"It's all about seeking a challenge. And if you get too comfortable in this industry, you're (in trouble). I believe that. I always want to prove something to myself."
Prove it, he did.
Dornan was a huge part of what many feel is the best movie of the year, and yet he comes in with shaky +1000 odds to win Best Supporting Actor. Kodi Smit McPhee is the understandable favorite (-140), but if the Critics Choice Awards want to shake things up a bit, this feels like a good way to do so.
Billy Porter to Win Best Actor in a Drama Series (+1600)
Billy Porter feels like a fine sleeper pick to target at the 2022 Critics Choice Awards, too. You can bet on some TV show categories here, and few actors have dazzled on the small screen as consistently.
Porter has already been honored for his stellar work, of course.
That's partially why I like him, as he has three career Emmys nominations (and one win) in Pose.
Pose itself has only grown as far as critical acclaim. Here's a quick look at it's ratings at Rotten Tomatoes over its first three seasons.
Season 1: 96%
Season 2: 98%
Season 3: 100%
Ratings can always change, but Porter won big at the Emmys after season one, and he keeps getting nominated. Yet, he hasn't earned a repeat win despite the show getting better?
It's a little strange, but you can explain it away due to the rise of Succession. HBO's mega hit has two actors in the running for this category, and Jeremy Strong (-325) is almost certainly winning.
Still, Porter could be argued as the most impressive talent in this category, and his +1600 odds are tough to ignore.
Jean Smart to Win Best Supporting Actress in a Limited Series (+1600)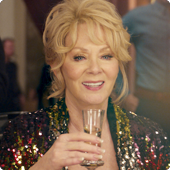 Jean Smart should bring the house down for a win for her masterful work in Hacks, but she could get another nod if things break her way.
Mare of Easttown is a deep, dark, and twisted tale, but Smart helps elevate Kate Winslett as a tortured grandmother who tries to keep the family tied together.
Perhaps Smart isn't garnering more attention for a win in this spot due to her expected win for Hacks. I still like the value here, as +1600 for a deserving legend is pretty appealing.
Advice for Betting on the 27th Critics Choice Awards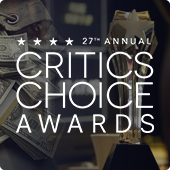 My 2022 Critics Choice Awards sleepers won't all win. Some are a stab at value, and some are high upside bets in the face of sure losses.
Favorites are favorites for a reason, after all.
However, just as we saw with Kristen Stewart not even getting nominated for the SAG Awards, surprises do happen in the film industry.
That leads me to a three-pack of tips for betting on the 2022 Critics Choice Awards.
Chase value when it makes sense
Find a safe & reputable betting site
Do your research and watch the movies & shows
You can bet on favorites, but there are bound to be compelling challengers, or even long shots that are worth your while. Find the best possible price at the top sites for betting on the Critics Choice Awards, too, and do as much of your own research as you can.
One more tip before betting on the 2022 Critics Choice Awards? Use our betting guide. I went over the Critics Choice Awards in early January, in preparation for the event.
It got delayed, but much of what I detailed still holds true. Check out the guide for a breakdown of the event, the odds, and more.