Hide Bonus Offers
| | | | | |
| --- | --- | --- | --- | --- |
| #1 | Bovada Sports | 50% Up To $250 | Visit Site | Bovada Sports |
| #2 | BetUS | 125% Up To $2,500 | Visit Site | BetUS |
| #3 | MyBookie | 100% Up To $1,000 | Visit Site | MyBookie |
| #4 | Everygame | 100% Up To $500 | Visit Site | Everygame |
| #5 | BetOnline Sports | 60% Up To $1,000 | Visit Site | BetOnline Sports |
Sleeper Picks for 2019 AL and NL MVP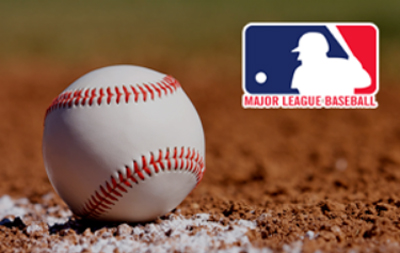 I've been waiting to write an updated post on the 2019 MLB MVP race for quite some time.
The discussion has been vibrant all year, but the top MLB betting sites have been reluctant to offer updated MVP odds.
BetOnline finally pushed out updated 2019 MLB MVP odds for both the AL and NL, however.
I can now finally touch base on this heated debate, where Mike Trout looks like the runaway favorite in the AL and both Cody Bellinger and Christian Yelich face off for the NL's award.
Those are your obvious favorites, and when it's all said and done, it'd be rather shocking if two of those three guys aren't MVP winners. Yelich offers really nice value (+275) as last year's winner, while Trout and Bellinger (-150) are fine options.
Most bettors will be hoping to get a little more bang for their buck, though. Because of that, I'll take a look at the other star MLB players that are getting odds from BetOnline and state their case to win the award.
Without further delay, here are my favorite MLB MVP sleepers for the AL and NL in 2019.
AL MVP Sleepers
Mike Trout is the runaway favorite right now, and if his 22 homers, 57 RBI, and .294 batting average didn't indicate that, perhaps the substantial gap between him and the next-closest option (Jorge Polanco at +600) will.
Trout is almost certainly winning the 2019 AL MVP, but the race isn't over just yet. Here are the best AL MVP sleepers as things stand in early July.
Alex Bregman – 3B, Houston Astros
+1200
Joey Gallo – OF, Texas Rangers
+1200
D.J. LeMahieu – 2B, New York Yankees
+1400
Don't ignore Polanco or Matt Chapman (+1000). However, Polanco is part of a Minnesota Twins team that has delivered a collectively staggering barrage on the AL Central. His .319 batting average and 11 homers offer a nice stat line, but several of his own teammates have showcased more power.
I'd also pay Chapman a little more mind if he was a bit more efficient. Oakland is looking good in second place in the AL West, though. If the Athletics keep that race tight and lock up a playoff spot, there's little denying Chapman will be somewhat in the mix.
I'll start my MLB MVP sleeper infatuation with Alex Bregman, though.
He has his Astros in first place in Chapman's division and has comparable numbers. He's also been producing at an elite rate all year, even though big names like Carlos Correa, George Springer, and Jose Altuve have all missed a ton of time due to injury.
Of the two, Bregman is the way better bet, and as fate would have it, the superior value.
Gallo has missed a little time due to injury, but that only makes his 20 home runs all the more impressive. The lefty masher has turned into an efficient hitter in 2019, batting .281 and handing in a 1.095 OPS.
If the Texas Rangers can stay hot (presently battling for second in the AL West), Gallo's efforts may not go unnoticed.
The same should be said for LeMahieu, who has quietly turned into the true MVP for the New York Yankees. I know that feels like blasphemy in a lineup loaded with star power like Gary Sanchez, Aaron Judge, Giancarlo Stanton, and even Edwin Encarnacion.
The latter did most of his damage with the Seattle Mariners, while Stanton and Judge have been derailed by poor health all year. Even with his offense stripped of elite talent, LeMahieu has kept trucking along, slashing an AL-leading .341 batting average with 12 homers, 61 RBI, and 108 hits.
This wouldn't be the sexy pick, and LeMahieu may need to display a little more power to garner serious consideration, but he's certainly a fun play in terms of value.
Options to consider if they eventually get handed odds include the aforementioned Encarnacion (leads the AL in homers), J.D. Martinez, and Eddie Rosario.
NL MVP Sleepers
The NL isn't quite as decided as the AL is. Cody Bellinger is the tentative favorite and is hammering away for one of the best teams in baseball, but Christian Yelich is truly right behind him.
While the NL MVP winner is probably going down to those two players, I think there's plenty of value to consider elsewhere.
Here are my three favorite sleeper bats out of the NL.
Josh Bell – 1B, Pittsburgh Pirates
+1000
Freddie Freeman – 1B, Atlanta Braves
+1200
Pete Alonso – 1B, New York Mets
+1600
I know this looks like a two-man race, but boy, is it tough to ignore what some of these other bats in the NL are doing. Josh Bell is careering right before our very eyes, as he recently launched three homers in one game and is within striking distance (25) for the league lead.
Bell is mashing it at the plate, as he's also very efficient (.306 batting average and 1.030 OPA) and has kept the Pittsburgh Pirates in the mix for a wild card. I doubt they get there, but if they do, it'll be because he just keeps shredding.
Freddie Freeman deserves a nod, too, as he's been crushing at the plate per usual and has his Braves in first place in the NL East. Atlanta looks like a lock to win their division and could be ready to make some noise in the playoffs, so it's a little shocking how little respect Freeman is getting.
His numbers aren't quite on par with the MVP leaders at the moment, but he still has 22 home runs and has been very efficient (.309 batting average, .979 OPS). If he has a power surge and the Braves keep winning, he'll be impossible to ignore.
Pete Alonso probably won't do enough to get the Mets to the playoffs, but if he keeps crushing the ball, I don't know if we can ignore him. He's not far off of the home run lead (28), and he's hitting the ball very well (.275/.370/.621) for a rookie.
It takes more than the long ball to excite voters, but Alonso deserves a look at his sweet +1600 price tag.
Who Will Win the AL and NL MVP?
One thing people don't really consider much is the possibility of a pitcher winning MVP. Clayton Kershaw was the last arm to make it happen back in 2014, while Justin Verlander accomplished the feat in 2011 in the NL.
It's not very likely, of course, as those are the only two pitching MVPs since 1992. Yeah, it's not the best bet, but a truly special season could deserve serious consideration.
The only spot I'd really give that a look — assuming the best baseball sportsbooks even offered the wager option — would be in the AL with Charlie Morton. Justin Verlander would also be worthy of consideration, but Morton is whiffing people like crazy, leads the AL with a sparkling 2.38 ERA, and has the Tampa Bay Rays in the playoff mix.
I wouldn't make that vote, but if Morton is someone you can bet on and the price is appealing, it's not that crazy. In the end, though, this is not a tight race elsewhere. It's Mike Trout and his respectable -150 price tag, and it's not all that close.
That being said, if you're going to get cute and take chances on a sleeper or three, doing so in the AL is probably the way to go just because there's only one viable candidate.
In the NL, there are two studs just blasting away at each other, and it really feels like the last guy to deliver the huge blow will win. Cody Bellinger is the solid favorite at -150, and it's hard to argue against the logic, as his Dodgers are running away with the #1 seed in the NL and Christian Yelich's Brewers are barely clinging to first in the NL Central.
Statistically, however, Bellinger is behind Yelich, who has 31 home runs to Belli's 27 at the time of this writing. It's a tiny gap, while both of these guys are slaying at the plate with incredible OPS and batting averages of .328 and .344, respectively.
I do give the nod to Bellinger overall, but it's a tight race that could go down to the wire. He's simply on the better team and has been a little more efficient. If he can somehow eclipse Yelich in the home run category by year's end, though, this will be a simplified race.
Fortunately, you're getting pretty good prices on both of the favorites, and now may be the time to strike.