4 Sleeper Bets to Consider for the 2022 Grammy Awards

The 2022 Grammys are being pushed back. As things stand, nobody knows for sure when they'll sound off. One can guess that the best talent in the music industry will get their awards eventually however.
When that happens, you can still make money betting on the Grammys.
Rolling with the favorites is probably a fine strategy, but as is the case with every awards ceremony, upsets do happen. With that in mind, this weird limbo gives us a perfect opportunity to look at potential 2022 Grammys sleepers.
They won't all win, but their prices are certainly alluring, and the logic for an upset is solid. Let's go over some of my favorite value bets going into the 2022 Grammy Awards, and why they could be worth targeting.
Kanye West to Win Album of the Year (+3000)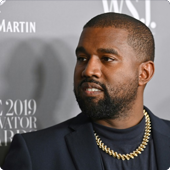 Let's get weird with it. Kanye West is perhaps the most polarizing figure still going in mainstream music, and his inclusion for Album of the Year in 2022 is eyebrow raising.
After all, West's comeback was laced in controversy from the jump. Whether it be his odd affiliation with Marilyn Manson, or his weird listening parties inside the Mercedes-Benz Stadium, West's first album release in two years was not without its theatrics.
And to be clear, the top contenders are still priced as the leading favorites for a reason.
Olivia Rodrigo's Sour is propped up by perhaps the best song of 2021, Billie Eilish returned to take names with Happier Than Ever, and even Taylor Swift is tough to deny. All those options are in play, but they also have +600 odds or better.
West comes in at a saliva-inducing +3000, which is something to pay mind to when you consider the artistry and name power we're dealing with here.
Donda opens with an unsettling chant, but hits the ground running with the sobering "Jail" and grabs listeners by the throat and never turns back.
Brilliant lyrics mesh with all-star guest performances that preach hope, destruction, and faith.
West is walking ambiguity in the eye of the public, but there's no denying that Donda is loaded with thought-provoking content.
On top of West being a massive artist with controversial content, this would be a great way for the Grammys to go against the grain. Rodrigo is the odds-on favorite to win this award, but West would be the ultimate curveball – and a deserving one, at that.
Arlo Parks to Win Best New Artist (+2000)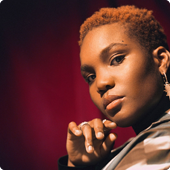 Kanye West probably isn't winning Album of the Year, and Arlo Parks probably won't get Best New Artist, either. They both face the immovable object that is Olivia Rodrigo, who is a good bet to win the former hardware, but a near-lock to win the former.
Yes, at -1600, Rodrigo is as close to a guarantee to come home with at least the Best New Artist award in 2022.
You're not betting on her at those insane -1600 odds, however. That means you're probably steering clear of this prop, or you're trying to sniff out an improbable upset.
If there's room for one, I'd aim even higher than The Kid Laroi (+600), and go for it all with Arlo Parks.
The price is what first gets me interested, but if we're judging this thing based solely on talent and content, who is actually better than Parks in this field?
Seriously, nobody had a better year than this girl. People listening to music in the U.S. only saw the likes of Olivia Rodrigo and Billie Eilish, but UK phenom Arlo Parks was blowing everyone away elsewhere.
Check out the damage the 21-year-old did in 2021.
Collapsed in Sunbeams reached #3 in the UK (top-6 in three other countries).
Earned three nominations at the 2021 Brit Awards
Won the 2021 Hyundai Mercury Prize for Best Album
Her debut studio album crushed in the UK, which earned her prestigious nods at the Brit Awards. My jaw drops permanently when I remember this is the same woman who won last year's Mercury Prize.
I literally previewed last year's event, and recall being blown away by Parks' poetry and artistry. I didn't pick her to win, but she did, taking home the biggest musical award in the UK.
Parks offers Norah Jones vibes, and it's never seen better than in her song "Hope". Not a believer? Catch her pure, raw vocals in this live setting.
Rodrigo is likely winning this, but she's had an unfair advantage as far as exposure, and her success has at least been partially aided by one massive hit.
Parks, at least arguably, has been the more complete artist, and is the face of UK music at the moment.
Billie Eilish to Win Record of the Year (+500)
Stop me if you've heard this before, but Olivia Rodrigo is the favorite to win this one, too. The best entertainment sites are all in agreement, as the uber-nominated youngster is set to take the Grammys by storm in 2022.
That said, there could be room for an upset when it comes to eyeing who will win Record of the Year.
The latest odds have Rodrigo as a +160 favorite, but that's still plus money, and she's not alone up top. Silk Sonic is the top challenger at +325, while Tony Bennett and Lady Gaga (also +325) teamed up for a fabulous duet in "I Get a Kick Out of You".
You can bet on any of those three, and there's even Billie Eilish, who in any other year may be the frontrunner in a lot of these categories.
She put on a show on Saturday Night Live, officially reminding us that she's in the mix here as one of the better 2022 Grammys sleepers.
Eilish is probably joining the masses in playing second fiddle to the surging Rodrigo this year, but it's possible she pulls off the upset here. Eilish puts her talent on full display in this track, packaging her sultry tone with raw emotion, as well as previously restrained range.
Her +500 odds are appealing, and judging by her illustrious history, we know the Recording Academy holds her in high regard.
Lil Nas X to Win Song of the Year (+1200)
Bring me all the chaos at the 2022 Grammys. Seriously, for anyone who likes to bet on the Grammy Awards, the sleepers have serious financial appeal.
But wins like Lil Nas X for Song of the Year? Now we're just messing with the multiverse.
MCU jokes aside, Lil Nas X left nothing to the imagination with Montero, which reminded everyone that "Old Town Road" wasn't dumb luck.
Suffice to say, he has to be included in this list of potential sleeper picks for the 2022 Grammys.
Lil Nas X is a true artist, and this is not a guy who is afraid to tell it like it is. Montero's message may be a bit out there for the masses, but this is a song that lives rent free in your head.
I'm not alone here, either. Lil Nas X won Video of the Year at the 2021 MTV VMAs, after all.
Here is the Full list of All the 2021 MTV #VMA WINNERS.

✓Video of the Year: Lil Nas X: "Montero (Call Me By Your Name)"
✓Artist of the Year: Justin Bieber
✓Song of the Year: Olivia Rodrigo: "Drivers License"
✓Best New Artist: Olivia Rodrigo

List continues #GlobalStories pic.twitter.com/0PHyTMcPub

— UGAMAN ? (@Ugaman01) September 13, 2021
That doesn't roll out the red carpet to a win for Song of the Year at the Grammys, but it's not nothing.
His video got another nod at the 2021 American Music Awards, and if we're seriously only assuming the video was elite (and not also the song), what are we even doing here?
Advice for Betting on the 2022 Grammy Awards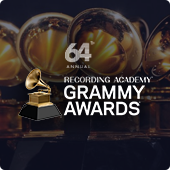 The 2022 Grammys aren't here yet, and it's unclear when they'll pop back up. The delay is ultimately temporary, however, so it could pay to scour the latest odds for some worthwhile Grammy Awards sleepers.
Personally, I think it's awesome that some of the best entertainment betting sites have these wagers available. A lot of the favorites seem relatively set in stone, but there is always room for upsets, and there are still a few categories where it is far from a landslide.
One of the best entertainment betting tips to adhere to? Get your bets in now.
It probably would have been good to place bets back in 2021 when nominations and odds were first being discussed. However, thanks to the delay, bettors have new life.
Another tip is chasing a little upside in areas where the favorite has astronomical odds. Betting on Rodrigo to win Best New Artist is a total waste of time. I'd either go hard at a deep sleeper like Parks, or just concentrate my time and money elsewhere.
You also should be sure to shop for the best Grammys odds possible, so putting together a list of viable Grammys betting sites is a good idea. For the sleepers and odds you see here, though, you can head to Bovada and place your bets right now.
Bet on the Grammys at Bovada

Visit Site
Please
Click Here
For an Alternative recommendations