Hide Bonus Offers
| | | | | |
| --- | --- | --- | --- | --- |
| #1 | Bovada Sports | 50% Up To $250 | Visit Site | Bovada Sports |
| #2 | BetUS | 125% Up To $2,500 | Visit Site | BetUS |
| #3 | MyBookie | 100% Up To $1,000 | Visit Site | MyBookie |
| #4 | Everygame | 100% Up To $500 | Visit Site | Everygame |
| #5 | BetOnline Sports | 60% Up To $1,000 | Visit Site | BetOnline Sports |
Six Nations 2022 Betting Guide – Odds With Predictions and More

Betting on the 2022 Six Nations? If the answer is yes, this guide should come in handy.
I'll be looking at the Six Nations odds for this year's tournament, as well as profiling all teams set to battle for the greatest championship in rugby.
Fixtures for the Six Nations are released well in advance. I've got those for you too and will be highlighting the top match of each round. The first batch of matches starts in Dublin on February 5 before a potential Grand Slam showdown in Paris on March 19. More on those later.
Following an impressive win over the All Blacks, France's odds to win the Six Nations make them the favorites for this year's trophy. Can "Les Bleus" find consistency this time around as they aim to win their first title since 2010?
With Ireland and England also looking solid in the Autumn, it's going to be tough. The odds for a Six Nations Grand Slam suggest we might not see any team pull off a clean sweep.
Let's start with the odds before ending with the top Six Nations picks for 2022.
2022 Six Nations Odds – Winner
The early 2022 Six Nations odds are available. I've taken the prices below from BetOnline.
France's odds to win the Six Nations 2022 make them the team to beat this Spring.
We must go all the way back to 2010 for the last time the French won the title. They picked up the Grand Slam that year with a 12-10 win over the English in Paris. This year, France host their rivals at home in the final game.
The odds for England to win the championship make them a close second with the bookies.
Eddie Jones' men won't exactly be out for revenge against France, given that they are 10-5 in their last 15 matches against Les Bleus.
Ireland's odds to win the Six Nations come in at +350. Despite enjoying an excellent Autumn International campaign that included a superb win over the All Blacks, visits to Paris and London are tough missions.
Defending Six Nations champions Wales come in at +850. The bookmakers don't rate the chances of the Welsh too highly, especially with sub-par performances in the AIs. Wayne Pivac's men were whacked by the Kiwis, and fortunate to beat both Fiji and Australia, who both had early red cards.
At +900, Scotland could be the surprise package of the tournament. Gregor Townsend's side has never won the Six Nations. Their victory in the last Five Nations tournament in 1999 was the last time they have won the Northern Hemisphere championship.
Perennial whipping boys, Italy, aren't worth a look at +10000. Sorry.
Odds for Six Nations Grand Slam Winner in 2022
The bookies don't fancy any team to perform a clean sweep in 2022.
This is genuinely the first tournament in memory where five times have a chance at winning. You could put Wales and Scotland in the mix, for sure. But Grand Slam? I think not.
France, Ireland, and the English are all worth looking at where odds for the Grand Slam in the Six Nations are concerned. All three countries could do it, but I have to agree with the bookies here — it's likelier that all three will pick up at least one loss.
2022 Triple Crown Winner Odds
No Triple Crown Winner
+130
Out of all the eligible nations, England is favored to win the Triple Crown.
Jones' side is priced at +130, which is the same as the option for no winner. Ireland and Wales will visit London this year, which will give England the home advantage. Scotland host the English at Twickenham, which will be a tough test.
Ireland at +450 looks a solid bet for the Six Nations Triple Crown given they host the Scots and the Welsh. A match at Twickenham will be tough but it's a very winnable game for the Irish, based on their performances in Autumn.
2022 Six Nations Fixtures and Dates
If you're planning to place bets on the 2022 Six Nations, early odds can yield betting value.
That's just one advantage of playing the role of the early worm. The other, of course, is getting a feel for what each team is faced with before you get your bets down. Will they have an easy run at the start or a tough couple of opening matches?
Form and consistency will be major factors in who wins the 2022 Six Nations. So, take a look at the fixtures for this year's tournament and keep that in mind.
Round 1
Saturday, February 5
Ireland vs. Wales – Aviva Stadium, Dublin (14:15 GMT)
Scotland vs. England – Murrayfield, Edinburgh (16:45 GMT)
Sunday, February 6
France vs. Italy – Stade de France, Paris (15:00 GMT)
Tie of the Round: Ireland vs. Wales
Round 2
Saturday, February 12
Wales vs. Scotland – Principality Stadium, Cardiff (14:15 GMT)
France vs. Ireland – Stade de France, Paris (16:45 GMT)
Sunday, February 13
Italy vs. England – Stadio Olympico, Rome (15:00 GMT)
Tie of the Round: France vs. Ireland
Round 3
Saturday, February 26
Scotland vs. France – Murrayfield, Edinburgh (14:15 GMT)
England vs. Wales – Twickenham, London (16:45 GMT)
Sunday, February 27
Ireland vs. Italy – Aviva Stadium, Dublin (15:00 GMT)
Tie of the Round: England vs. Wales
Round 4
Friday, March 11
Wales vs. France – Principality Stadium, Cardiff (20:00 GMT)
Saturday, March 12
Italy vs. Scotland – Stadio Olympico, Rome (14:15 PM GMT)
England vs. Ireland – Twickenham, London (16:45 GMT)
Tie of the Round: England vs. Ireland
Round 5
Saturday, March 19
Wales vs. Italy – Principality Stadium, Cardiff (14:15 GMT)
Ireland vs. Scotland – Aviva Stadium, Dublin (16:45 GMT)
France vs. England – Stade de France, Paris (20:00 GMT)
Tie of the Round: France vs. England
With that, we have covered the fixtures and dates for all 2022 Six Nations matches.
As you can see, there are some huge games to look forward to. As indicated by the best ties of the round, the championship will likely be won by one of England, France, or Ireland.
All teams will have a part to play, of course. And as we saw with Wales' unlikely championship win in 2021, surprises can happen.
France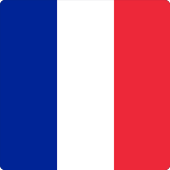 Odds: +165
Last Six Nations Championship Win: 2010
Last Grand Slam Win: 2010
Coach: Fabien Galthie
There will be plenty of wagers for France to win the 2022 Six Nations.
The favorites are heading into the championship fresh off their first win over the All Blacks in Paris since 1973. If there was a better statement to be made from Galthie's squad, I'm yet to hear of it.
Although the Six Nations and summer tour showed glimpses of what this team is capable of, it was the final game of 2021 that was worth tuning in for. A less-than-comfortable 29-20 win over Argentina in the first game of the AIs was followed up by a 41-15 victory over Georgia. But all things ended with that 40-25 trouncing of the All Blacks.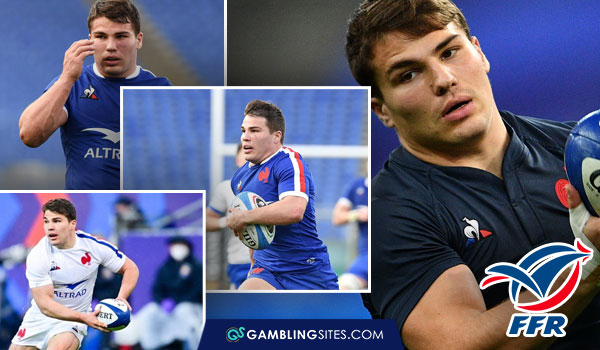 That win saw the French set down a marker. A bar that they will look to match, or potentially raise, in 2022. Driven by World Rugby Player of the Year Antoine Dupont, this team is burgeoning with world-class talent.
As mentioned above, the key for France now will be to win some silverware after coming so close over the past two seasons.
Again, this year's Six Nations looks lined up for France to prove their mettle as the Northern Hemisphere's top side. Home matches against Ireland and England, who also went unbeaten in the Autumn Internationals, will be crucial.
France is back on board with rugby following a decline in interest from champagne fans and casuals. They will travel to Cardiff and Edinburgh with wins from their last two visits and look as good a bet as any team to win the Six Nations in 2022.
Ireland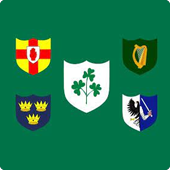 Odds: +350
Last Six Nations Championship Win: 2018
Last Grand Slam Win: 2018
Coach: Andy Farrell
Ireland might be third on the list of the Six Nations odds for 2022, but they are certainly looking good heading into the championship.
Joe Schmidt departed the Emerald Isle to return to his native New Zealand as the greatest coach the Men in Green have ever had. The wily Kiwi took Ireland to the top of the world rankings, breaking over one hundred years of losses to the All Blacks along the way.
Schmidt won Ireland a few championships as well as a Grand Slam in 2018, but things quickly turned sour when his intricately structured — and let's face it, incredibly boring — gameplan became obvious enough for the opposition to cut through.
His number 2, Farrell, took the reigns following Schmidt's goodbye. An unenviable task, it was no surprise that the former England and Britain dual-code international's start was a bit rocky. But as we saw in August, things are becoming much better for the boss.
With crucial input from the likes of forwards coach Paul O'Connell and attacking mastermind Mike Catt, Ireland looks very close to doing something special this year. Some of the attacking plays, particularly against the All Blacks, were spot on. Defensively, they were very solid, too.
Even without a steady and established successor to Johnny Sexton, they have incredible strength in depth. The setpiece looks the best it has in a few years. There are match-winners aplenty, and a lot of confidence following the 29-20 win over New Zealand that should have been much wider on the scoreboard.
If the Irish can be more clinical against the English and the French, they are well in with a chance of taking the trophy. I believe they will win one of those matches, with a victory in London probably more attainable than going to France. Neither, however, are off the board.
Betting on Ireland to win the 2022 Six Nations is not a bad idea. If futures are your thing, there is excellent value available, even with those trips to London and Paris looking a tough ask for Farrell's men.
England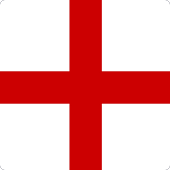 Odds: +270
Last Six Nations Championship Win: 2020
Last Grand Slam Win: 2016
Coach: Eddie Jones
A win over South Africa, albeit a scrappy one, saw England join Ireland and France as unbeaten throughout their respective Autumn campaigns.
Jones's side had thumped Tonga 69-3 before swiping the Wallabies aside in a convincing 32-15 win before meeting the Springboks. Revenge certainly played a part in that game, with the English gaining a little bit of revenge for their loss to the 'Boks in the 2019 Rugby World Cup final.
If you are an England fan, there is reason to be excited about this team. The oddsmakers over at the best rugby betting sites certainly agree, with only France above them in the latest Six Nations odds for 2022.
Saying that, if there were a pre-Six Nations power rankings, I would expect to see England just behind France and Ireland. They are a team undergoing something of a transition, with young, potential world-class fledglings Marcus Smith and Freddie Steward joining established operators like Maro Itoje and Tom Curry.
The only weakness in the current England set-up appears to be with Eddie Jones and the backroom staff. Although a solid Autumn will paper over the cracks, the pressure is on Jones to deliver in this championship. He knows that. The RFU knows it. And so will the opposition.
There is an element of experimentation that is expected in the Autumn that Jones will likely refrain from when it comes to this championship. Anything less than a 2nd place finish could see the brash Aussie replaced midway through this World Cup cycle, so he really needs to get his tactics spot on this Spring.
If he is to favor the likes of Smith and Steward over established test players, he could be met with a backlash that would threaten the performance of the team.
Where will England finish in the Six Nations? In my opinion, they will either win the title or have a stinker.
Jones has presided over two 5th place finishes in the last four years, including a shocking campaign in 2021; which is unacceptable for a team of such quality.
This hints at tactical shortcomings and poor man-management. On their day, this team can beat anyone on the planet. But again, there seems to be something missing that I believe will come to the fore again this year.
If you're gambling on England to win the Six Nations at these odds, I'd think before I take the plunge.
Other Contenders to Win the Six Nations in 2021
The betting favorites for the Six Nations are covered.
It looks highly likely that the team to win the 2022 Six Nations will come from one of France, Ireland, or England. But it's not beyond two of these next three to push any of the sides above off the park.
With that in mind, let's take a look at the other contenders and, erm, Italy.
Scotland
Odds: +850
Last Six Nations Championship Win: 1999 (Five Nations)
Last Grand Slam Win: 1990 (Five Nations)
Coach: Gregor Townsend
The Scots had a decent Autumn Internationals campaign, picking up solid wins over Australia and Tonga.
They would fall short against reigning world champions South Africa, however, losing 30-15. That result was frustrating, with offensive and defensive errors ultimately proving costly for Townsend's side.
The Scots finished 4th in 2021's edition of this championship and were perhaps a little unlucky not to better that. With a little fortune, the Scots could have done better, and even challenged for the title.
The 2022 Six Nations odds for Scotland to win are spot on, given where they are right now. The fact that they are the only nation other than Italy without a championship win in the Six Nations era makes them a dark horse at +900.
I think we'll see more of the same in 2022. The Scots will have their moments, but consistency might be an issue.
Wales
Odds: +850
Last Six Nations Championship Win: 2021
Last Grand Slam Win: 2019
Coach: Wayne Pivac
Although they ultimately came out on top in 2021, Wales couldn't seal another Grand Slam.
Would it be harsh to suggest that the title win was absolutely drenched in fortune, however? Perhaps many a Welsh supporter would aim a kick at your soft bits for daring to say so. But there is no doubt that the team benefitted from a shocking number of red cards.
Peter O'Mahony became the first Ireland player in the history of the competition to receive a red card in his sides opening match against Wales.
Although I agreed with the decision, many did not. Further, there were a few Welsh tackles in the same game that could have been worthy of reds. But they were not given. Wales just about scraped a 21-16 win despite having 14 men for most of the match.
Against Scotland, Wales edged a one-point win with Zander Ferguson being shown a red. Then, in the Grand Slam decider, France's Paul Willemse was shown a red. This time, however, Wales could not beat 14 men and lost 32-30 in Paris.
As mentioned earlier, the red card trend continued into the Autumn campaign with the Fijians and the Aussies being shown reds against Wales. This means that, well, we haven't really seen much of what the Welsh can do when faced with a full-strength side. The only games we have to go by are their 54-16 loss to the All Blacks and their much more impressive 16-19 defeat to South Africa.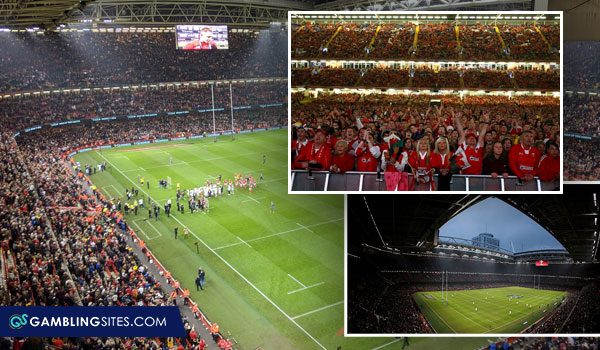 This is a team that can beat anyone on their day. Especially at the incredible Principality Stadium. But I wouldn't back them to win the championship this year, even with another run of red cards in their favor.
The Principality Stadium is not an easy place to win, and they will host Scotland, France, and Italy at home in 2022. The Scotland match will be the crucial one for Wales, but I back the visitors so long as they can keep 15 men on the pitch.
For me, Wales' odds to win the Six Nations is no value at all at +900. Others might disagree. We should get a good look at what they are capable of in their first game in Dublin. Like the Scots, if Ireland can avoid a red card, they should win that match. Even more comfortably.
Italy
Odds: +10000
Last Six Nations Championship Win: N/A
Last Grand Slam Win: N/A
Coach: Kieran Crowley
You have to go all the way back to 2015 for the last time Italy won a Six Nations match.
A penalty try against Scotland sealed the deal. Since then, things have become progressively worse for the Italians.
It's crystal clear that Italy has no chance of winning the championship, as the 2022 Six Nations odds show. Winning a match would be a huge achievement, but I can't see that happening this year.
Another wooden spoon looks nailed-on.
Best Bets for the 2022 Six Nations
No preview for betting on the 2022 Six Nations is complete without looking at the best bets to target.
Some odds are doing the rounds, but stuff like 2022 Six Nations props and specials will periodically be released in the weeks leading up to the tournament. I'll be covering a few of those later down the line, but for now, here are a few predictions and Six Nations betting tips to get you started.
Futures
It can often be a good idea to target futures bets for the Six Nations.
The odds for the big teams in the tournament will fluctuate depending on their performances in the first couple of rounds. By that time, a few teams will be eliminated from winning the tournament and the Grand Slam, however.
Prediction for the Winner of the 2022 Six Nations – France at +175 looks a good bet, given they will be hosting Ireland and England at home.
Betting on the Grand Slam Winner in 2022 – I think Six Nations betting sites have it right with no Grand Slam winner (-150). I can see France, Ireland, and the English losing at least once to one of the others.
Triple Crown Winner Prediction – For value, Ireland's odds to win the Six Nations Triple Crown are excellent. You can get +450 at the time of writing for the Irish to beat Wales, Scotland, and England. The latter should be the tougher test, but they outgunned Jones' side with 14 men last year.
Match Bets
Odds for Six Nations matches in 2022 are usually released on a round-by-round basis.
The reason being is that the bookies want to get a look at teams before pricing them up for their next match. This is nothing new, and certainly not exclusive to rugby.
The good news is that the first two 2022 Six Nations match odds for Round 1 are available. I'll be providing a preview of each round as it happens, and will tell you how you can get my predictions for all Six Nations matches a little later.
Anyway, here are some early picks for the 2022 6 Nations.
2022 Ireland vs. Wales Prediction
The odds for the 2022 Six Nations opening match between Ireland and Wales are stacked in favor of the home side.
It's easy to see why, given the Irish performance against New Zealand which made it three from three in the Autumn. Wales, on the other hand, mostly struggled.
The handicap/line is set at 12.5 points which Ireland should beat. I'm basing that on where they stand in December, however.
Right now, I'd back Ireland to cover the spread. I'll be back with revised odds a little closer to the game if you're not keen on these odds right now.
Pick for Ireland vs. Wales in 2022 Six Nations: Ireland -12.5 (-110)
2022 Scotland vs. England Prediction
This is a tough game to call.
The Scots picked up their first win against England at Twickenham since 1983 last year and will fancy their chances at home. In 2020, Gregor Townsend's men came close to winning, ultimately losing out 6-13 on a wet night in Edinburgh.
In 2019, the two played to a 38-38 draw. The year before that, Scotland romped to a 25-13 victory.
The line is set at 6.5 points, with England favored to win the game. Take Scotland with the 6.5-point headstart, given they are 2-1-1 in their last four against the Auld Enemy.
Top Prop Bets for the 2022 Six Nations
The odds have yet to be released for 2022 Six Nations props.
I'll be covering the best of them closer to the start of the championship, however. That means providing you with a range of odds for many different propositions.
For now, I'll leave you with a few ideas to get you started.
Six Nations Top Tryscorer – Damian Penaud (France)
Top Points Scorer – Romain Ntamack (France)
Player of the Tournament – Damian Penaud (France)
Feel free to look out for 2022 Six Nations props odds.
Do keep in mind that I will be back in the new year with those, as well as more top bets for this year's tournament, closer to the first round of matches.
Wrapping Up My Betting Preview for the 2022 Six Nations
I know we hear this almost every year, but the 2022 Six Nations should be electric.
Except for Italy, every team has a chance of winning the title. France and Ireland appear to be the strongest contenders for the Six Nations, with England just behind them. That can turn on its head with injuries, or as we saw last year, a series of red cards in individual matches.
Still, I'm excited to see who steps up to the plate. I'll be back with more picks, insight, and predictions for the 2022 Six Nations soon. You can find all of that by visiting our rugby betting blog.
If that doesn't take your fancy, why not look over the best tries of 2021?