Six 2020 NFL Draft Predictions That Are Safe to Bet On

There isn't much to enjoy in the wide world of sports right now. You can bet on esports and cross your fingers the major sports come back in a hurry, but we're otherwise prisoner to what's available.
The good news is the 2020 NFL Draft comes this month. It's going to be a completely different experience, from a viewer's perspective, to how teams conduct business and how players receive the news they've been drafted.
While it's flipped on its side in a sense, it's still going to be fun and highly engrossing. If you play your cards right, it might even be profitable.
The top 2020 NFL Draft betting websites are offering a litany of prop bets right now, and there are sure to be even more as the draft draws closer.
You can take a stab at some awesome NFL Draft value bets, but some bettors will be looking for sure things. I'm not sure many of these exist in an unstable setting like this year's draft, but there are still some wagers out there that qualify as safe.
They don't always pay out like we'd want, but regardless, I've put together six NFL Draft predictions for 2020 that are very safe bets.
A Draftee Will Experience Technical Difficulties (-300)
This feels like a lock to me, and I'm a little shocked the price is this good. Let's be real here; how often do you have a phone call or a meeting that goes perfectly?
Nobody gets dropped. The video comes in perfect. There are zero glitches.
Yeah, it's rare.
Hats off to Slack, Zoom, Skype, and EA Sports for all the hard work they do to make sure our connections are spot on. But it's very rarely 100% perfect across the board.
Now consider this with all of the potential prospects that could connect to live feeds, how many people will be connected to those feeds and the volume of traffic online during the draft.
All 32 NFL teams will be connected via live video feed, too. Assuming all of these live connections run smoothly could be a mistake. You can even go the other way and just bet that when something can go wrong, it probably will.
Tua Tagovailoa Will Be the 2nd QB Drafted (-500)
Joe Burrow is a lock as the #1 overall pick in the 2020 NFL Draft, which means he'll be the first quarterback taken off of the draft board.
A burning question going into this year's draft is who will be the second quarterback drafted.
The price isn't amazing, but it's still low enough (and safe enough) to the point where draft bettors can attack it pretty hard — and confidently so.
Tua Tagovailoa has passed all the tests when it comes to his recovery from hip surgery and was in the running to be the first overall pick in the draft prior to getting hurt.
Our own Michael Wynn provides a good argument as to why Tua Tagovailoa will be a bust, but he's still an elite prospect that a lot of teams covet. When and where Tua gets drafted isn't the question; it's if he'll be the second passer taken.
With Justin Herbert being graded below Tagovailoa and the odds favoring this play, bettors can safely bank on Tua's name being called second among quarterbacks.
Justin Herbert Will Be the 3rd QB Drafted (-300)
Is it possible Herbert leap-frogs Tua and is the second quarterback taken? Sure, it's possible, but it's not all that likely.
Tagovailoa's medical issues are the lone real concern for him at the next level, and as long as teams agree everything we've been hearing is good news (and it is), then Herbert should be the third passer taken.
There is a slim chance a team falls in love with Jordan Love and takes him over Herbert, but Herbert is another high-level talent that was once in the #1 pick conversation.
Herbert has his flaws, but he's a franchise quarterback in the making and has fewer question marks than someone like Love.
The odds and logic suggest he's a lock to be the third quarterback off the board, giving bettors another safe NFL Draft wager to lean on.
Justin Jefferson Will Be 4th WR Drafted (-225)
The section title above isn't entirely accurate, as the actual bet here is which wide receiver will be drafted first among Jefferson, Denzel Mims, Brandon Aiyuk, and Tee Higgins.
Wide receiver is ridiculously deep this year, with the immensely talented Jerry Jeudy, CeeDee Lamb, and Henry Ruggs III collectively pushing down some truly great receivers.
Suffice it to say, it's an insanely deep wide receiver class.
Justin Jefferson probably leads that next tier, and this wager asks if anyone can sneak by him and be the fourth receiver drafted.
It's possible another guy like Jalen Reagor, Laviska Shenault Jr., or someone else is the fourth wide receiver taken, but remember the actual bet here is who will be drafted first in this group.
Any of these guys could vault themselves past the others, but Justin Jefferson was dominant at LSU and enjoyed a good showing at this year's NFL Combine.
He figures to be the fourth receiver drafted, but more specifically for this wager, he feels like a lock to be selected ahead of Mims, Aiyuk, and Higgins.
Under 15.5 Defensive Players Drafted in 1st Round (-160)
There are a ton of great defensive prospects in this year's draft, and a handful could dominate the top 10.
However, there is some extraordinary depth at some key offensive positions that could push some of the best defensive talent into day two.
It feels like a lock that three quarterbacks will be selected in round one, possibly up to five offensive lineman will go on day one, and some believe six or more wide receivers could be taken in round one.
That conservative count gets you 14 offensive players. That's not really factoring in another 1-2 o-line prospects that could sneak into the first round, another 1-2 receivers that could vie for a day one selection, nor 1-2 more quarterbacks.
And none of this touches on the running back position, where D'Andre Swift and Jonathan Taylor are competing to be taken in the first round.
There only need to be 17 offensive players drafted to make this a winning bet, and a conservative estimate makes it a very close call.
Thanks to the number of talented bodies at several offensive positions, it's easy to see a clear path to defensive players delivering the Under here.
Under 5.5 Alabama Players Drafted in 1st Round (-150)
Alabama is a loaded school when it comes to elite talent that could make their way to the NFL.
The problem is, they're not the only school pushing out great prospects, and I tend to draw the line at four first rounders from them this year.
Tua Tagovailoa, Jedrick Wills, Jerry Jeudy, and Henry Ruggs III all feel like first-round locks. In fact, all four could be gone inside the first 15 picks.
The trouble is finding even a fifth Crimson Tide prospect that feels like a lock to go in round one. For the Over to win here, you need to find six you feel comfortable with.
Cornerback Trevon Diggs is a fine option to be that fifth pick, but he's not a lock like his other Alabama brethren, and there just isn't a sixth "sure bet" among Crimson Tide prospects.
Safe NFL Draft Bets for 2020
These six safe NFL Draft bets are a great place to start your betting this year.
As I said before, the 2020 NFL Draft is more fluid than any in the past, just because the news is slow to come in with no regular scouting being done.
The interview process has completely changed, too, so we can't be sure which players are grading out very well and what teams are really looking for. All of that is something that is accompanied by a certain amount of volatility to begin with, but this situation compounds it.
That said, the options above look like safe wagers, and most of them even offer solid value when you consider the reliability baked into them.
The good news is the 2020 NFL Draft isn't just about safety. We've been working hard to create content that displays value bets, the best props, and all kinds of analysis to help you bet on this year's draft.
Part of that is picking out the best sites to bet on the 2020 NFL Draft.
Check those out before you place any wagers, and keep coming back for updated odds, interesting betting markets, and all kinds of NFL Draft betting advice.
AUGUST
Casino of the Month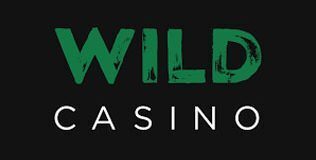 Welcome Bonus
250% up to $5,000
Read Review
Visit Site